Coupette, ranked 23 against some of the World's 50 Best Bars, and known for its sophisticated French influence, holds a prominent position in Bethnal Green. Keen to highlight the darker side of East London, they have launched the immersive bar experience 'Urban Legends & Their Uprising Tales', beginning on the 10th September.
Through a combination of both newly designed and classic cocktails, this six-chapter menu will showcase East London's alcohol history, rife with smuggling and crime, through drinks, illustration, and short films.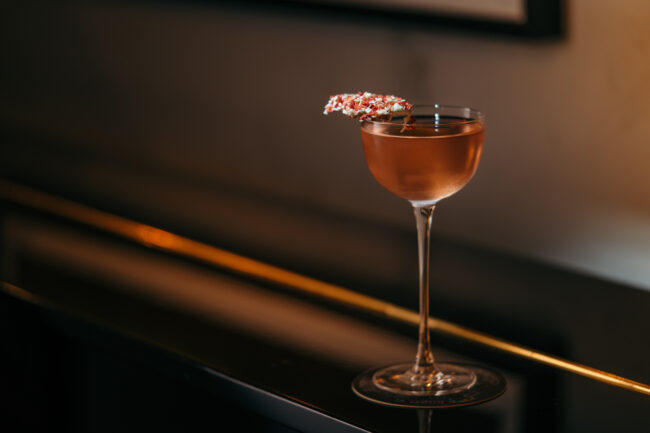 Bar Manager Andrei Marcu and his team have collaborated with illustrative artist Molly Rose, to envision a creative and dynamic fictional story of a new kind of East London gang, who collude through illicit rum deals, spirit smuggling, and whisky hustling, to create what Coupette is today.
The bar's award-winning signature serves (Apples, Champagne Pina Colada & Boardroom) sit alongside an array of newly devised concoctions that are true to Coupette's understated, unpretentious style. New and limited editions include 'Ain't Easy Being Cheesy', which features Parmigiano to add salty, nutty notes to a base of bourbon, and the 'Corny Gimlet' which uses home-made corn liqueur and highly unusual popcorn tea. Lovers of sweet drinks have nothing to fear, as in addition, 'Cereal Wars' involves single malt whisky, genever, malt cocoa and Aztec chocolate.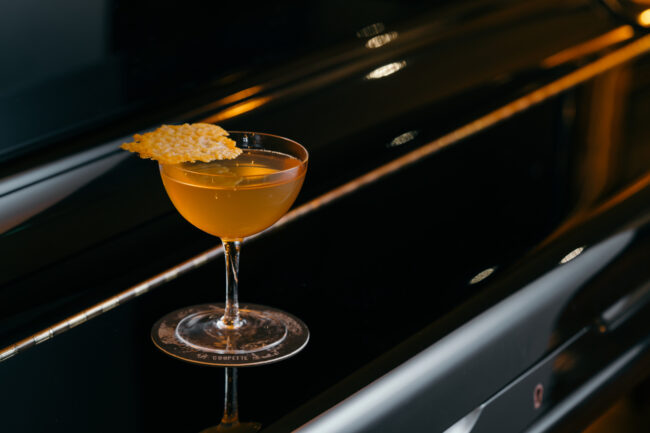 Through a specific QR code, guests will be able to view a trailer-style video, directed by Andrei, produced by PixelProMedia, and starring Coupette's bar team. Presenting a visual narrative for each chapter of the menu, the videos will allow guests to fully immerse themselves in an imaginary journey around East London.
Alongside Coupette's cocktails, guests can order from a new menu of bar snacks; from truffled nuts and smoked almonds, to more substantial small plates of squid and cuttlefish croquettes, and savoury crepes. In keeping with its French inspiration, Coupette will also offer cheese and charcuterie boards featuring fresh French cheeses and a selection of cured meats.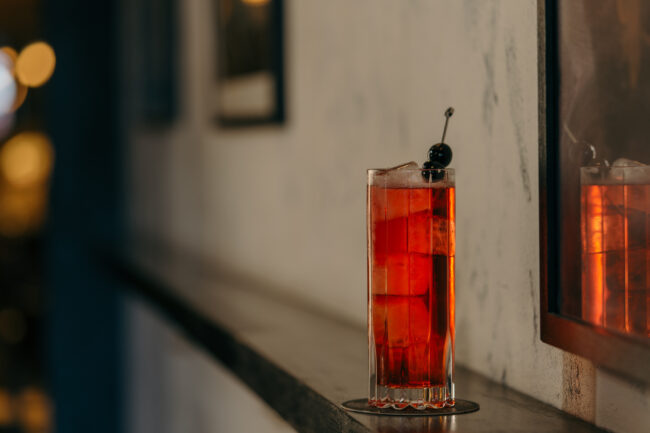 In line with the current guidelines, Coupette re-opened at the start of the summer with an impressive takeaway service as well as strict COVID-19 measures within the venue. These include limited seating of 30 guests, table service, queue management and all staff wearing face masks and gloves to ensure each guest feels safe and comfortable at all times.
Opening Times – Mon – Thu 5pm-12am, Fri & Sat 5pm-1am, Sun 5pm-11pm
Coupette
423 Bethnal Green
E2 0AN