Every fall, Mother Nature shows us her best work of art when the leaves change colors. Reds, yellows, and oranges paint the backdrop of brisk autumn days. But for Kanat Nurtazin, the leaves are the centerpiece of his work. Nurtazin is a self-taught artist from Kazakhstan whose skills date back seven years when he started drawing as a hobby. Over the years, he has explored 100 different methods of the art form, but this one stands out from the others.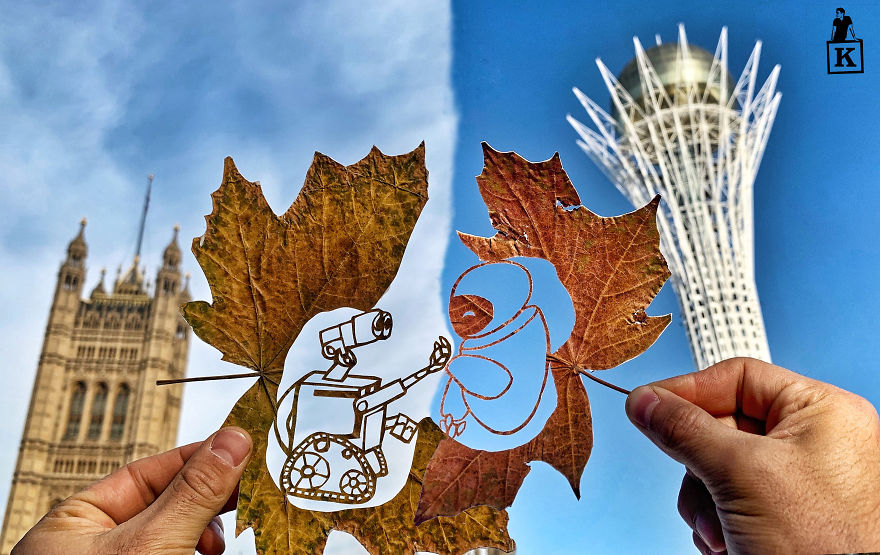 Nurtazin found that this mixed-media was among his favorites. Using a razor, he cuts the leaf along the light sketch he made on the leaf. Often times, a single leaf can take up to six hours to create. What may be just as important as the leaf itself, is finding the best suitable place with the right time and the right angle to photograph it.
"A leaf's life is fleeting so as our lives and I am giving a second life to them to discover an untold story," Nurtazin explained in a blog post where he shared some of his leaf art.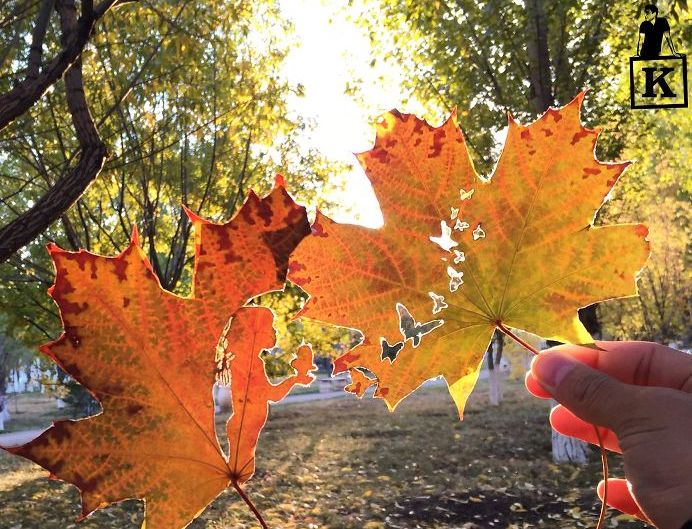 In his blog post he described a time when he would spend both day and night perfecting his skills, sometimes only sleeping for a couple of hours. This tedious work, which frequently features characters from Nickelodeon and Disney, was not in vain. After going viral online last year, he was contacted by both companies to cut their characters into leaves for social media posts and promotions. He was even used for Disney's marketing campaigns for Frozen 2 and Maleficent 2.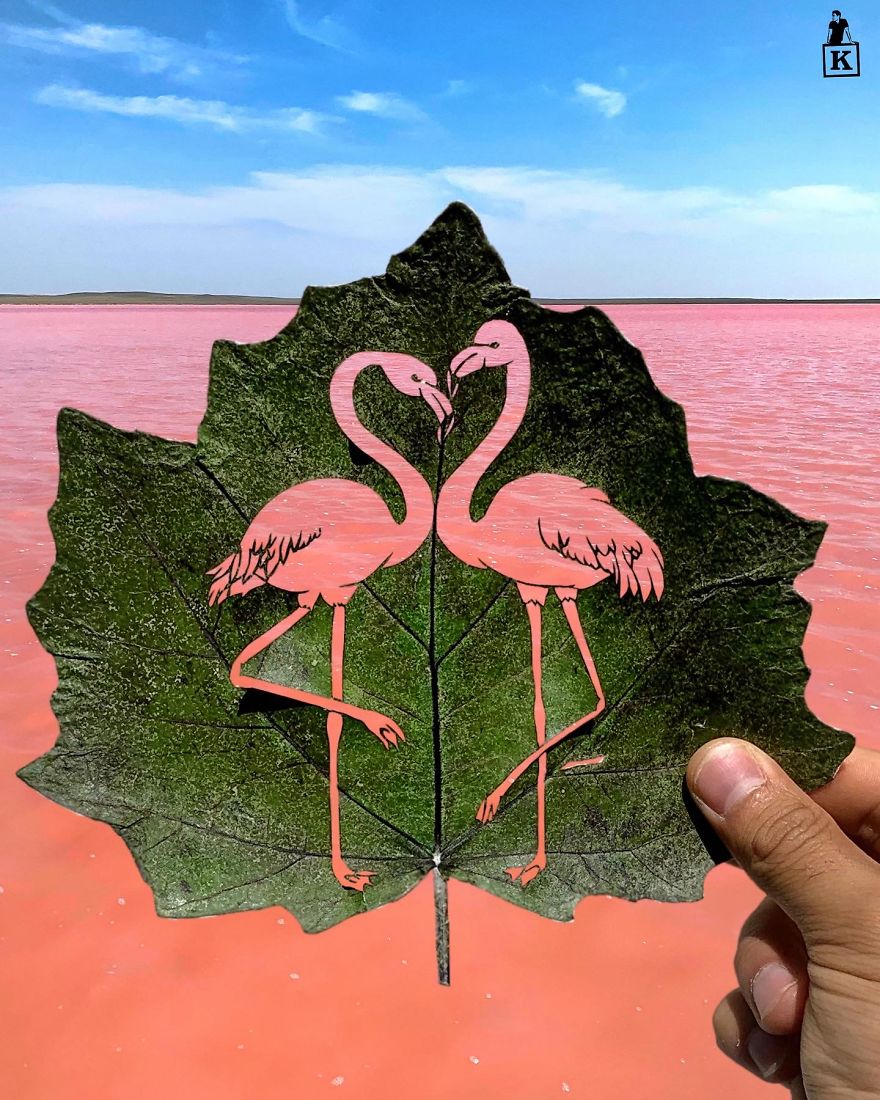 "I decided to share my story to show people that anything is possible," Nurtazin remarked. "It is tough to start, but when you love something, despite all challenges, keep trying and keep dreaming and it will come true."
To find more of Kanat Nurtazin's art, follow his instagram here.