One of the most happening areas of the East End in London is the artsy district of Shoreditch, which offers some of the coolest places and bars for tourists to visit. Among the many areas to eat and drink in London, Soho and Shoreditch steal the show. The downside to it is that all the bars are usually packed and super crowded. When it comes to the pub scene, Shoreditch takes a different approach. From presenting secret passwords to enter the pubs to finding your way through hidden entrances, every bar in Shoreditch has something exciting to offer.
Frozen drinks are extensively popular in Shoreditch. You can find unheard of frozen beverages in hard-to-find places. While you can witness a lot of fast-food chains and restaurants that use trusted dispensers to serve delicious frozen drinks, you should also visit a few places in Shoreditch that are famous for their frozen cocktails. So, if you're visiting this area for the first time and want to enjoy their unique frozen beverages, we've just the right suggestions for you.
These are some of the must-visit famous bars and pubs of Shoreditch.
Camino Shoreditch
Camino in Shoreditch is a Spanish bar that offers tapas as appetizers similar to traditional Spanish pubs.  Their famous frozen cocktail, Pink Med G&T is one of the most sought after, especially among people who like to add a twist to their drinks. This classic gin and tonic drink is turned into a slushie with pink and orange fruit flavoring, which enhances its taste. The food at Camino is simply exemplary. With popular tapas like Iberico meatballs and chorizo 'riojano', they take the Spanish food culture to another level. While you're there, don't miss out on their very traditional Sangria. 
Barrio Shoreditch
Bringing the Latin culture to Shoreditch, the group Barrio bars presents a variety of cocktails and food items that'll make you overwhelmed when choosing what to eat or drink. This bar also promises a fun night due to its eclectic music and a feel-good atmosphere. The servers are friendly, and you can totally immerse yourself in the Brazilian culture. An interesting cocktail to try in Barrio is Winterita, which is a spicy cocktail made of tequila, lime, spices, and orange flavor. If you're looking for a non-alcoholic drink, you can try their famous Baya Baby mocktail that is a mixture of delicious berries.
Callooh Callay
This bar will invite you into its calm and quirky settings, with your night slowly turning lively and exhilarating. There's something about this place that keeps you wanting to go back. The servers in Callooh Callay are some of the best staff in London. A secret JubJub bar is hidden behind a wardrobe, which adds an exciting element to the experience. The menu is always updated, so, while you're there, try the Piña Colada mocktail that is a mixture of pineapple, lime, and coconut cream, or the Tales of the Coconut cocktail that mixes bourbon, cognac, absinthe, and coconut gomme.
Trapeze Bar
If you're specifically looking for frozen drinks in Shoreditch, you should head out straight to Trapeze Bar. It has one of the most interesting cocktail creations. Their famous frozen cocktails include:
Cherry Chapstick, a combination of cherry spirit, Belsazar rose, lemon, cherry sorbet, and sour cherry syrup

Pina Colado, a combination of Malibu, pineapple, coconut cream, special rum, and orange

Strawberry daiquiris, a combination of strawberry puree, sugar, lime, and a special rum

Bolero, a combination of Malibu, passion fruit and mango liqueur, vanilla ice cream, and pieces of mango
These are our top frozen drinks picks in Trapeze Bar; you can choose from various others when you visit this amazing place.
Looking Glass Cocktail Club
Located between Shoreditch and Hoxton, this bar is one of the 'hidden' places that try to induce excitement and adventure while entering. Following the Alice in Wonderland theme, it suggests you enter through a mirror into a shady, cool ambiance with an industrial and vintage theme. Claimed to be perfect for dates, this bar changes themes every now and then and needs to be looked up before planning your night. The Looking Glass Cocktail Club offers some of the best cocktails in Shoreditch. If you're looking for a frozen drink, this place is a must-visit.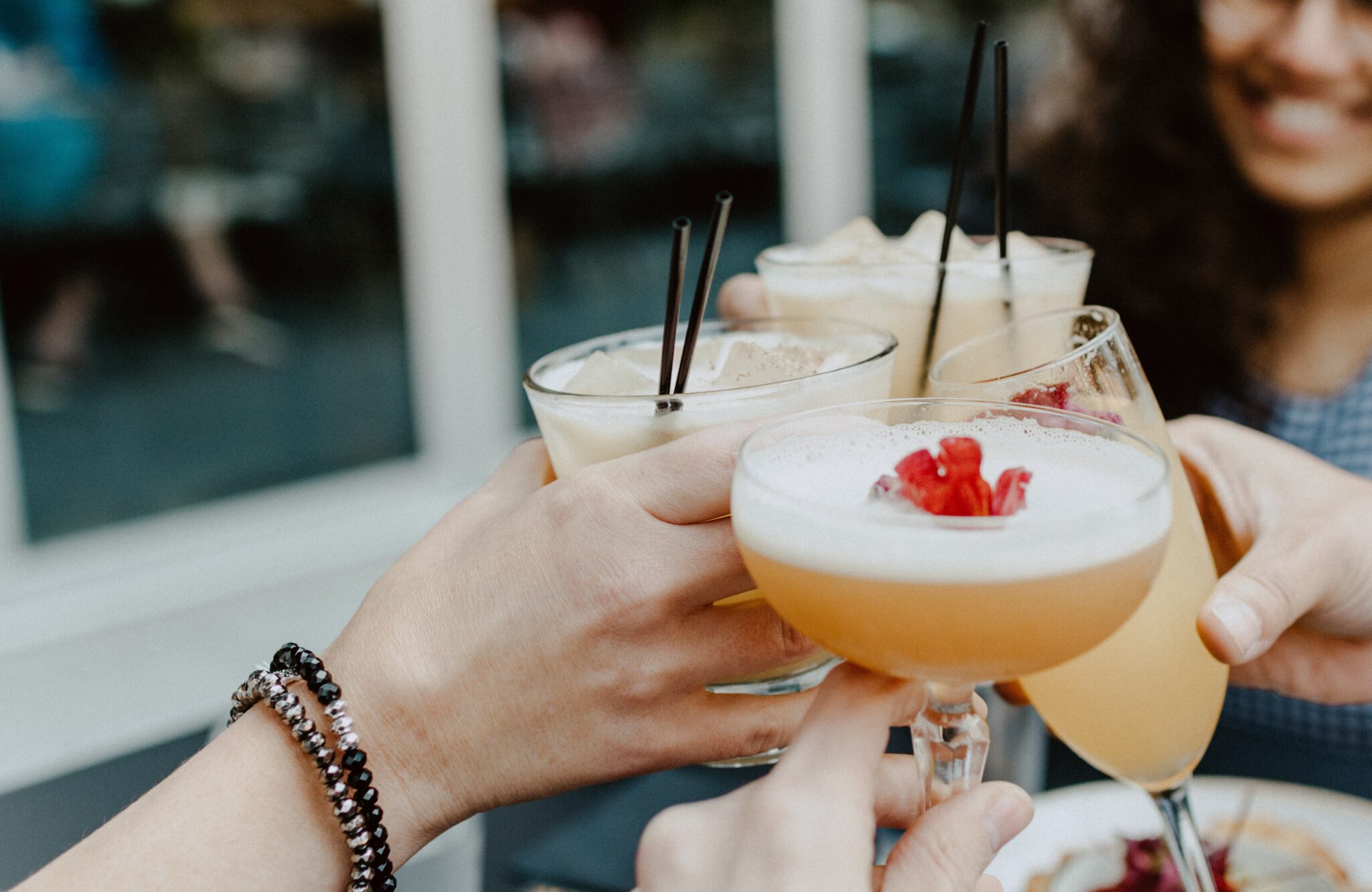 Frozen beverages are so extraordinarily delicious that you'll find yourself coming back for more. While you're getting your share of booze, you're also reliving your childhood with these frosty beverages. The best part is that a frozen slushie cocktail is getting churned at almost every renowned bar in Shoreditch, so if you can't get to one of the above places, you can still find a few in the area.