As thousands of Brits start the New Year with a resolution to give up alcohol, many set themselves up for a month of confinement, avoiding any form of social interaction to avoid the risk of falling off the wagon.
This Dry January, new non-alcoholic spirits brand, Amplify has collaborated with some of the UK's most exciting lifestyle brands and venues to turn the volume up on the quietest of months. Taking place across the UK and spanning the whole of the month, 'Amplify Your Dry January' is a calendar packed full with interactive events, pop ups and delicious no ABV drinks, meaning that giving up the booze needn't mean sacrificing the fun.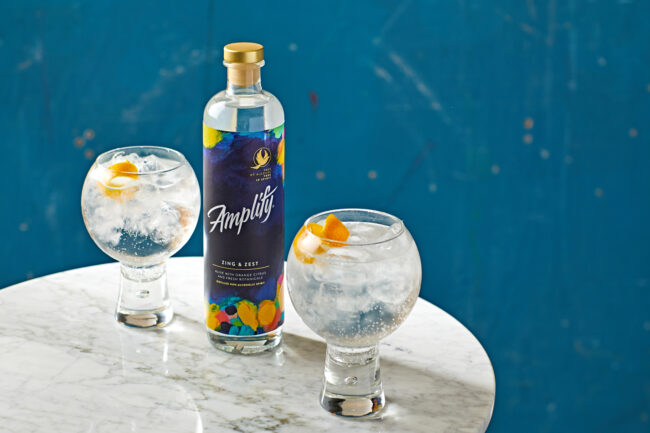 January is typically the month that begins with so many good intentions, but as this dreary month plods on, even the strongest resolutions dissipates as promises to 'live your best life' quickly go out the window and many find their willpower weaken whenever they venture out. Amplify is determined to show that taking a break or moderating your drinking doesn't mean the UK must collectively hermit throughout January's entirety.
During Amplify Your Dry January, non-drinkers will be able to enjoy all kinds of cool events that are the antithesis to 'dry and boring'; from mindful creative workshops and pampering packages, to high octane fitness events, team games and sober clubbing.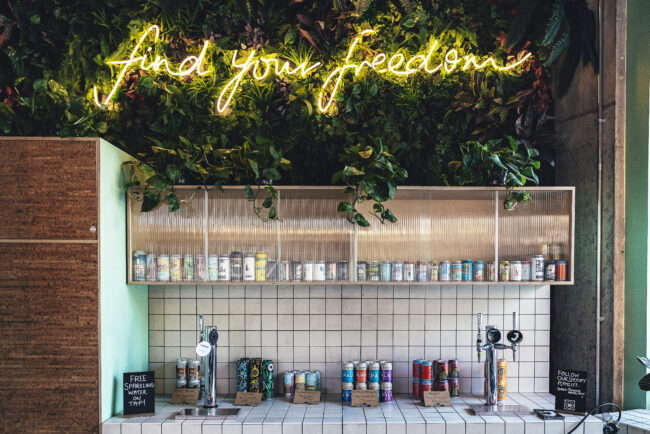 Some of the highlights from Amplify Your Dry January include drinks offers at Fugitive Motel in Bethnal Green, with complimentary drinks given to guests who book their exciting Cornhole games on 16th, 23rd or 30th January.
Skylight Rooftop in Wapping will be launching a special Amplify Dry January menu throughout the month, perfect for sober ice skating. The rooftop ice rink will be at Skylight until the end of January.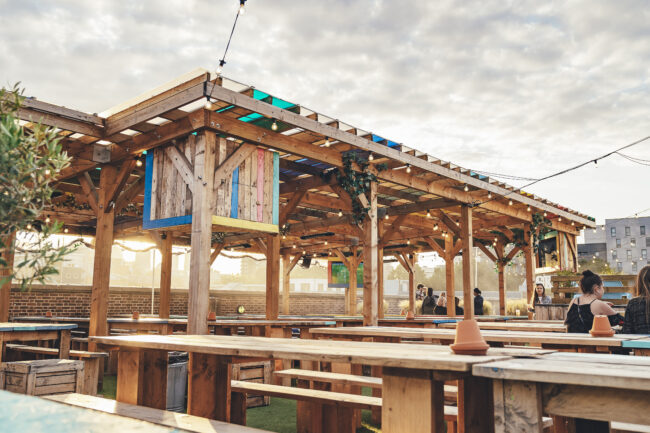 MasterPeace in Eccleston Yard will be hosting Mindful Mondays with Amplify from 13th January for 6 weeks, adding delicious non-alcoholic drinks to their mindful art classes. Amplify will also be popping up at Collage Club, for an evening of creative fun.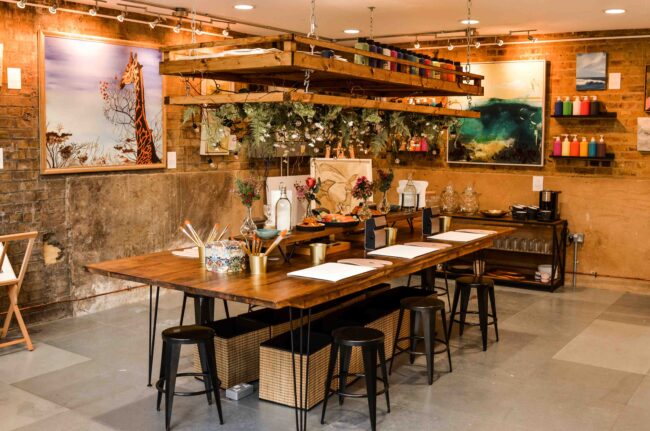 With health and fitness being a key part of Dry January, Amplify will also be teaming up with London City Runners and Ministry of Sound Fitness. As well as taking part in The Mindful Drinking Festival, taking place at the Truman Brewery in East London.
Full event details can be found on the website.