Today, foodies, trendsetters, techies and artists frequent Shoreditch – just as Charles Dickens used to wander the area for inspiration in the Victorian era. Since the 1990s, Shoreditch has evolved into a European hub of creativity with art galleries, trendy bars and eateries popping up and property prices steadily on the climb. We look back in time to certain chapters of the area's so far rather rich life that you may not have been aware of.
During the reign of Henry VIII, Shoreditch was a mere plethora of fields, daintily dotted with windmills.
"The Theatre," built in 1576 by James Burbage on the site of Holywell Priory, was the first purpose built theatre or 'playhouse' as it was referred to back then, in London. "The Curtain Theatre" nearby was built the following year. In the golden age of English drama, it attracted playgoers in the masses to watch early Shakespeare plays, including the first performances of Romeo and Juliet and Henry V. It was only in 2012, that archaeologists discovered the remains of the one-time staple of Elizabethan London, including remnants of Shakespeare's original 'Wooden O' stage.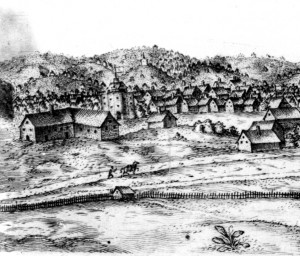 Image source: www.shakespearesshoreditch.com
3. Built in 1866 and designed by Caesar Augustus Long, Shoreditch Town Hall was the heart of the city's civic life. On 12 November 1888, it held the much anticipated inquest into the murder of Jack the Ripper's final victim Mary Kelly. A verdict of 'wilful murder against some person or persons unknown' was the conclusion. Kelly's body was taken to a mortuary attached to St Leonard's Church.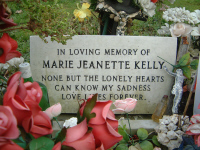 Image source: www.walksoflondon.co.uk
In the 60s, the venue became a hotspot for boxing matches in its Assembly Hall – that is until 1969 when a brutal fight between Joe Bugner and Trinidadian boxer, Ulric Regis, ended in the death of Regis and a ban on boxing was implemented throughout Hackney.
Image source: www.shoreditchtownhall.com
4. Following their persecution in Russia, Lithuania and Poland in the 1880s, Jews came to the East End in search of work. They fuelled commerce in Shoreditch and specialised in tailoring, clothing and furniture businesses.
5. By the late 19th century, unprecedented growth led to overcrowding and the area declined. The fall was far from graceful – poverty, crime and prostitution became synonymous with the area. But all was not lost for Shoreditch was still buoyed by its creative roots. Theatres and music halls were built, attracting a colourful locale and reinvigorating the area we know and love today.