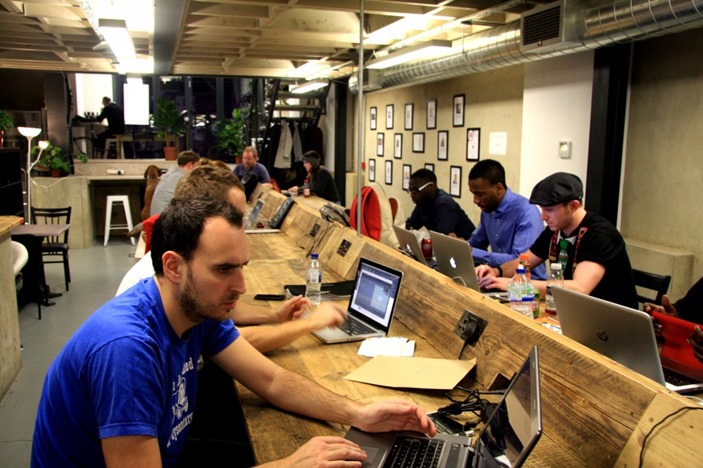 With the cost of starting up a business ever-increasing and London rents soaring, Launch22 defies the idea that the entrepreneurial community is a 'closed shop' to the less advantaged. This new business incubator provides workspace, mentoring and an entrepreneurial community for early stage and underrepresented young entrepreneurs.
Removing hurdles for disadvantaged entrepreneurs
Launch22 is a social business run on start-up principles – collaboration, growth and community – with a vision to inspire as many entrepreneurs as possible. Workspaces and facilities are provided at cost price with any surplus reinvested into supporting disadvantaged entrepreneurs to access the space. Launch22 Scholars, who can use the space for free, will have the opportunity to take their forward ambitions and ideas with vital support from experienced mentors.
The event was attended by a diverse crowd, including established entrepreneurs and potential entrepreneurs of the future. Launch22 members and Scholars had three minutes to pitch their business idea to the audience and were later linked with potential investors and new customers.
The partnership between LaunchPad Labs and Catch22 brings together their shared commitment to improve outcomes for less advantaged and underrepresented entrepreneurs of the future in an inclusive way.
Eddie Holmes, Chief Executive and Co-Founder of Launch22, said:  'Last year alone, young people under the age of 35 set up 250,000 companies. Being an entrepreneur is now a real and legitimate choice of career for young people, and the UK's youthful, entrepreneurial spirit is infectious. It's creating jobs, it's driving growth and it's fostering innovation. I've mentored over 50 young and aspiring entrepreneurs and discovered first hand that not everyone has the opportunity to realise their entrepreneurial ambitions. Many young people are stunted by expensive workspace, lack of hands-on, high quality guidance, and the inability to raise finance for their business. At Launch22, we tackle each of these problems head-on. Letting entrepreneurial talent go to waste is a tragedy. That's why our incubator delivers a programme of scholarships, including free workspace, which tackles the problem of isolation, and provides world class mentorship and access to finance.'