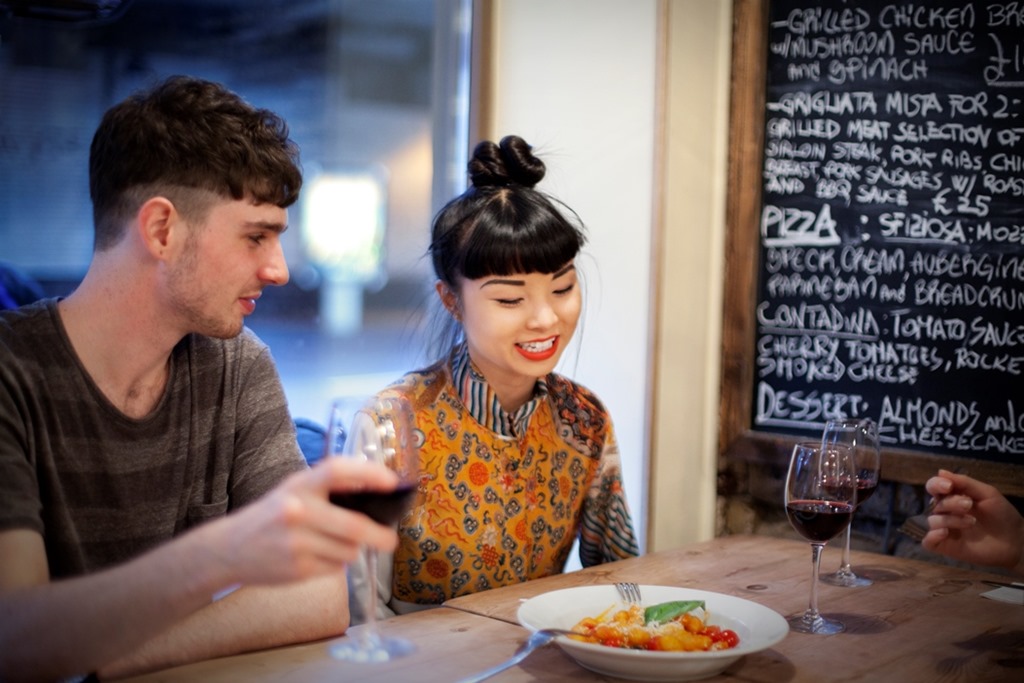 Image credit: Neringa Rekasiute
The exquisite landmark of fine dining, The Ritz Restaurant has been awarded the title of 'Best Restaurant in London 2016' in the Bookatable Restaurant Awards. The Awards, in its second year, reveals the top 50 best restaurants in London, based on verified diner reviews and ratings on www.bookatable.co.uk, Europe's largest online reservations website.
Other restaurants appearing in the Top 50 Best Restaurants in London include Michelin-starred Sketch, Alain Ducasse at the Dorchester, Café Royal, Fera at Claridge's, Marcus Wareing's Marcus and  OXO Tower Brasserie to name a few.
Bookatable's Restaurant Awards 2016 analysed over 150,000 verified diner reviews and ratings from the Bookatable website and took into consideration a number of factors including number of reviews submitted, star ratings, and review content to determine the final list of winners.
The Awards give accolades to over 150 restaurants across 15 counties in the UK. Restaurants were presented with awards across 13 categories including Best Alfresco, Best Afternoon Tea, Best Child-Friendly, Best Indian, Best Italian, Best British and Best Steak. All reviews on the site are left by verified Bookatable diners; only people who have dined at the restaurant can leave a review.
Speaking about the awards, Joe Steele, CEO Bookatable, said, ''We're pleased to announce the second annual Bookatable Awards. It's clear to see reviews continue to play a vital role in the decision-making process for both restaurants and diners. We want diners to be inspired by trusted ratings from fellow foodies so that is why we only ever publish reviews from verified diners, who have booked and dined at restaurants via Bookatable."
Diners can book the winning and top rated restaurants online at Bookatable here: www.bookatable.co.uk/top-rated-restaurants-london
Full list of awards for London restaurants
Top 50 Best Restaurants in London
The Ritz Restaurant – London (WINNER)
Sketch – Lecture Room
Alain Ducasse at The Dorchester
Afternoon Tea at Hotel Café Royal
Fera at Claridge's
Ametsa with Arzak Instruction
Marcus
The Grill on the Square
Adam Handling at Caxton
Ten Room at Hotel Café Royal
Roux at The Landau
The Goring Dining Room
Winter Garden at The Landmark London Hotel
Koffmann's Knightsbridge
Ting – Shangri-La Hotel, The Shard – Afternoon Tea
Massimo Restaurant
Moro
The Grill at The Dorchester
Galvin Bistrot de Luxe
Le Pont de la Tour
Amaranto – Four Seasons London
Champor-Champor
OXO Tower Brasserie
Tiger Green Brasserie – Hilton Green Park
Ham Yard Bar & Restaurant
Kaspar's Seafood Bar and Grill
The Rib Room Bar & Restaurant
Heliot Steak House
Oblix Restaurant
maze – Gordon Ramsay Group
The Oval Restaurant at The Wellesley Hotel
Kitchen W8
Podium Restaurant and Bar – Park Lane
The Georgian Restaurant at Harrods
Galvin at Windows
The Cinnamon Club
The Northall at Corinthia Hotel London
Afternoon Tea at The Library Lounge
Las Ramblas
Stef's Italian
HIX Mayfair
Picture
L'Autre Pied
Babylon at The Roof Gardens
Palm Court Brasserie
The Gay Hussar
Yauatcha City
Portrait Restaurant
Galvin La Chapelle
Copita del Mercado
Top 10 Best Indian Restaurants in London
The Cinnamon Club (WINNER)
Cinnamon Kitchen
Benares
Cinnamon Soho
Assado by Cyrus Todiwala
The Quilon Restaurant
Masala Zone – Covent Garden
Chutney Mary
Trishna
Gymkhana
Top 10 Best British Restaurants in London
Fera at Claridge's (WINNER)
The Ritz Restaurant – London
Afternoon Tea at Hotel Café Royal
Picture
The Square
Ten Room at Hotel Café Royal
The Goring Dining Room
The Grill at The Dorchester
Ham Yard Bar & Restaurant
The Rib Room Bar & Restaurant
Top 10 Best Italian Restaurants in London
Massimo Restaurant (WINNER)
Amaranto – Four Seasons London
The Oval Restaurant at The Wellesley Hotel
Stef's Italian
Mele e Pere
Cucina Asellina
Theo Randall at the InterContinental
Orso – Covent Garden
Taberna Etrusca
Union Street Café
Top 10 Best Restaurants for Breakfast in London
Roast (WINNER)
The Ritz Restaurant – London
Winter Garden at The Landmark London Hotel
The Grill at The Dorchester
Kaspar's Seafood Bar and Grill
OXO Tower Brasserie
The Northall at Corinthia Hotel London
Athenaeum
Aqua Shard
Homage Restaurant at The Waldorf Hilton
Top 10 Best Al Fresco Restaurants in London
Babylon at The Roof Gardens (WINNER)
The Ritz Restaurant – London
Le Pont de la Tour
Amaranto – Four Seasons London
OXO Tower Brasserie
SMITHS of Smithfield – Top Floor
OXO Tower Restaurant
Pescatori – Charlotte Street
The Terrace Grill and Bar at Le Méridien Piccadilly
Le Pont de la Tour Bar & Grill
Top 10 Best Restaurants for Afternoon Tea in London
Ting – Shangri-La Hotel, The Shard – Afternoon Tea (WINNER)
Afternoon Tea at Conrad London St James
sketch – Gallery – Afternoon Tea
Afternoon Tea at One Aldwych
Kaspar's Seafood Bar and Grill
Sanderson
Amaranto – Four Seasons London
7The Terrace Grill and Bar at Le Méridien Piccadilly
Afternoon Tea at The Ritz
Peridot
Top 10 Best Steak Restaurants in London
STK London (WINNER)
Heliot Steak House
Oblix Restaurant
Barbecoa
Hawksmoor Seven Dials
Restaurant McQueen
The Meat Co Westfield
Hawksmoor Guildhall
Marco Pierre White Steak and Alehouse
Manhattan Grill & Bar
Top 10 Best Child-Friendly Restaurants in London
Planet Hollywood London (WINNER)
Winter Garden at The Landmark London Hotel
The Georgian Restaurant at Harrods
OXO Tower Brasserie
OXO Tower Restaurant
Joe Allen – Covent Garden
Hutong
Aqua Shard
Covent Garden Fire & Stone
Sticky Fingers
Tuttons
Maxwell's Covent Garden
Top 10 Best Sea-Food Restaurants in London
Kasper's Sea Food & Grill (WINNER)
Pescatori
The Cove Restaurant & Bar
Gamba
The Farmer's Arms
English's of Brighton
Regency Restaurant
Oyster & Otter
One-O-One
The Fenwick Arms
Top 10 Best French Restaurants in London
Sketch (WINNER)
Roux at The Landau
Galvin La Chapelle
Rivea London
Le Pont de la Tour
Galvin Brasserie de Luxe
Cigalon and Baranis
Galvin Bistrot de Luxe
Le Pont de la Tour Bar & Grill
Koffmann's Knightsbridge
Top 10 Best European Restaurants in London
Marcus (WINNER)
Criterion Restaurant
Winter Garden at The Landmark London Hotel
Fourth Floor Café, Harvey Nichols Leeds
Babylon at The Roof Gardens
Boulevard Brasserie
Palm Court Brasserie
Homage Restaurant at The Waldorf Hilton
Adam Handling at Caxton
Mr Cooper's House and Garden