From its Elizabethan origins as a Shakespearean theatre district to its degeneration into a crime-ridden slum and devastation during the Blitz, Shoreditch has had a turbulent history.
The 1990s brought a wave of artists and creatives to the area, who transformed its crumbling buildings into open-plan offices and vibrant nightclubs.
Nowadays, its colourful past is best represented by its lively pub scene. Historic charm collides with urban cool in Shoreditch's motley collection of boozers, as you can see in this interactive map of the area's best pubs.
If you're still having trouble deciding which one to go to, here's a roundup of ten of the coolest:
The Water Poet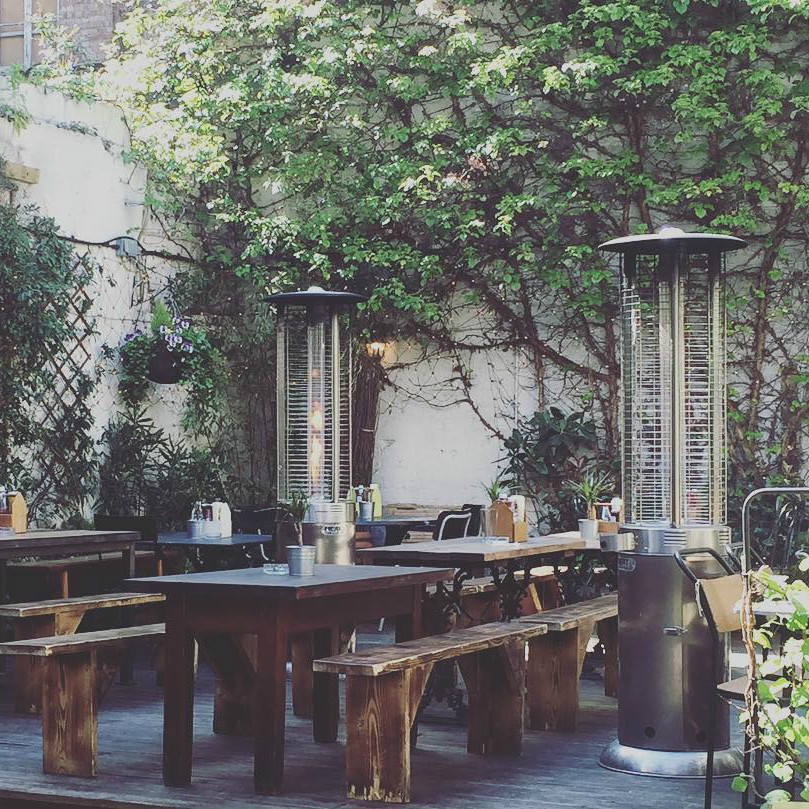 This sprawling rabbit's warren of a pub seems to go on forever. Quirky decorations on the inside give way to an absolute blinder of a beer garden out back. An excellent selection of local ales and tasty pub grub complete the picture.
The Owl and Pussycat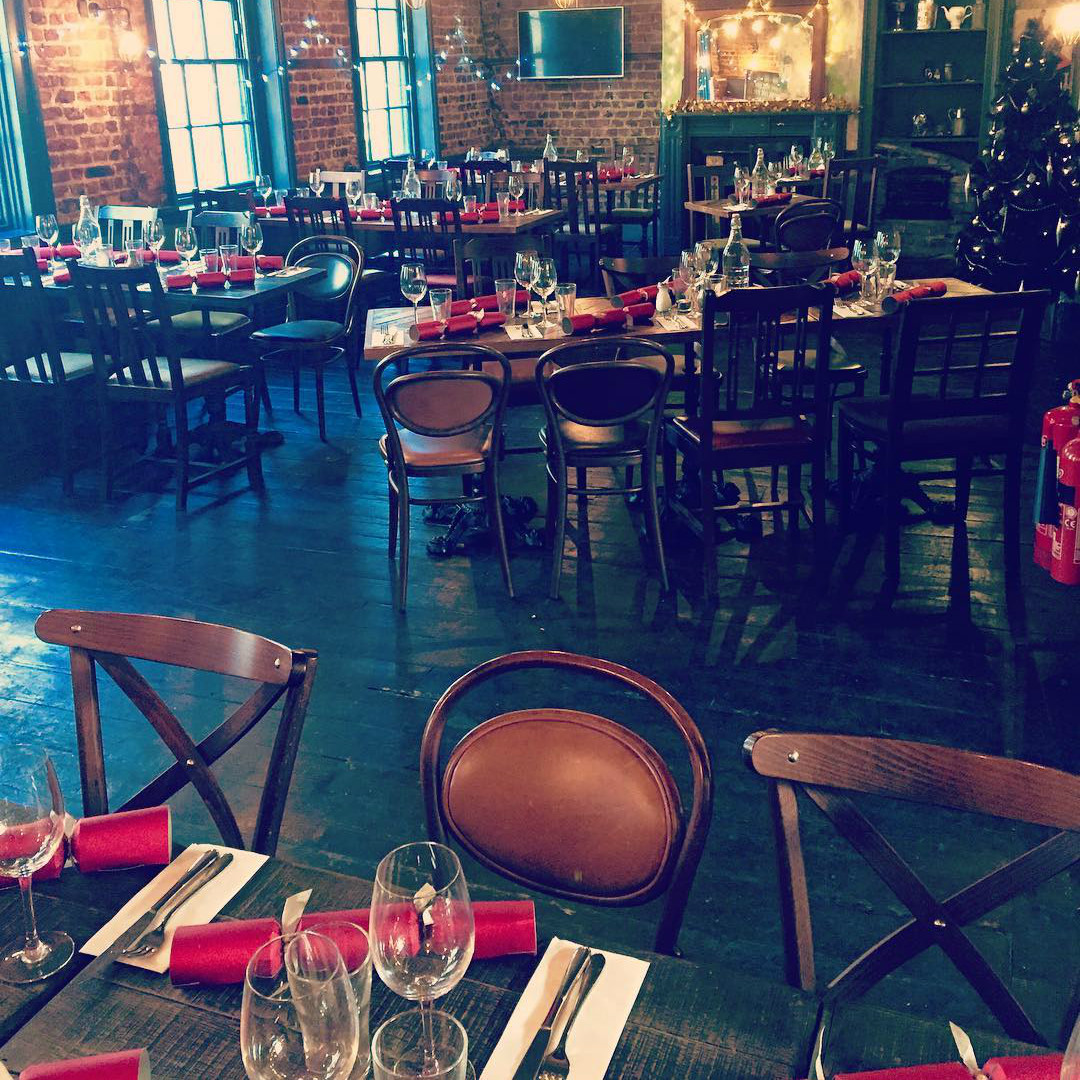 This East End boozer-turned-gastropub is housed in a listed building dating back to the 17th Century. With trendy vintage furnishings, roaring fires in winter and an outdoor terrace, The Owl and Pussycat is always a lively spot for a drink.
The Ten Bells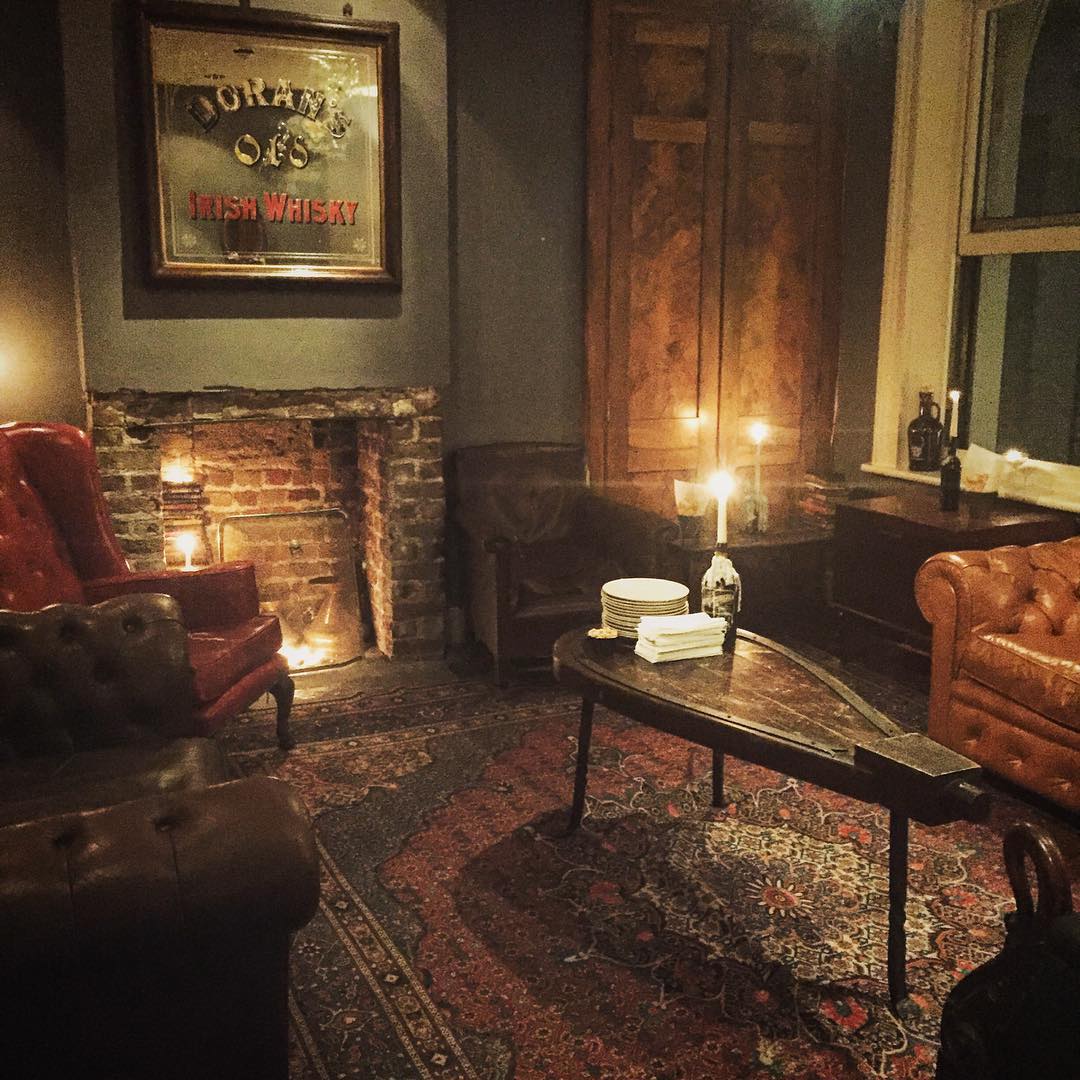 This Grade II listed building has been standing since at least 1752, and is famously associated with two of Jack the Ripper's victims. Supposedly haunted, the Ten Bells now boasts a party vibe with regular live music, DJs and quiz nights.
The Macbeth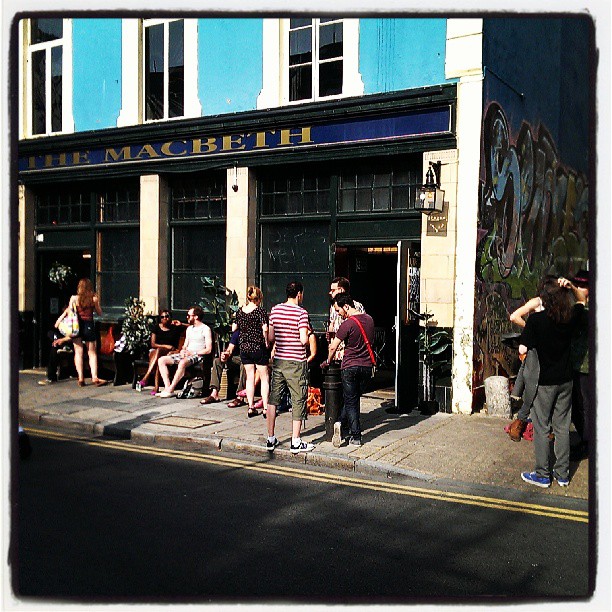 Best known as a music venue, this shabby chic watering hole is dedicated to hosting the best young up-and-coming bands and artists. Its playful themed music events attract a riotous crowd and are always a fun night out.
The Well and Bucket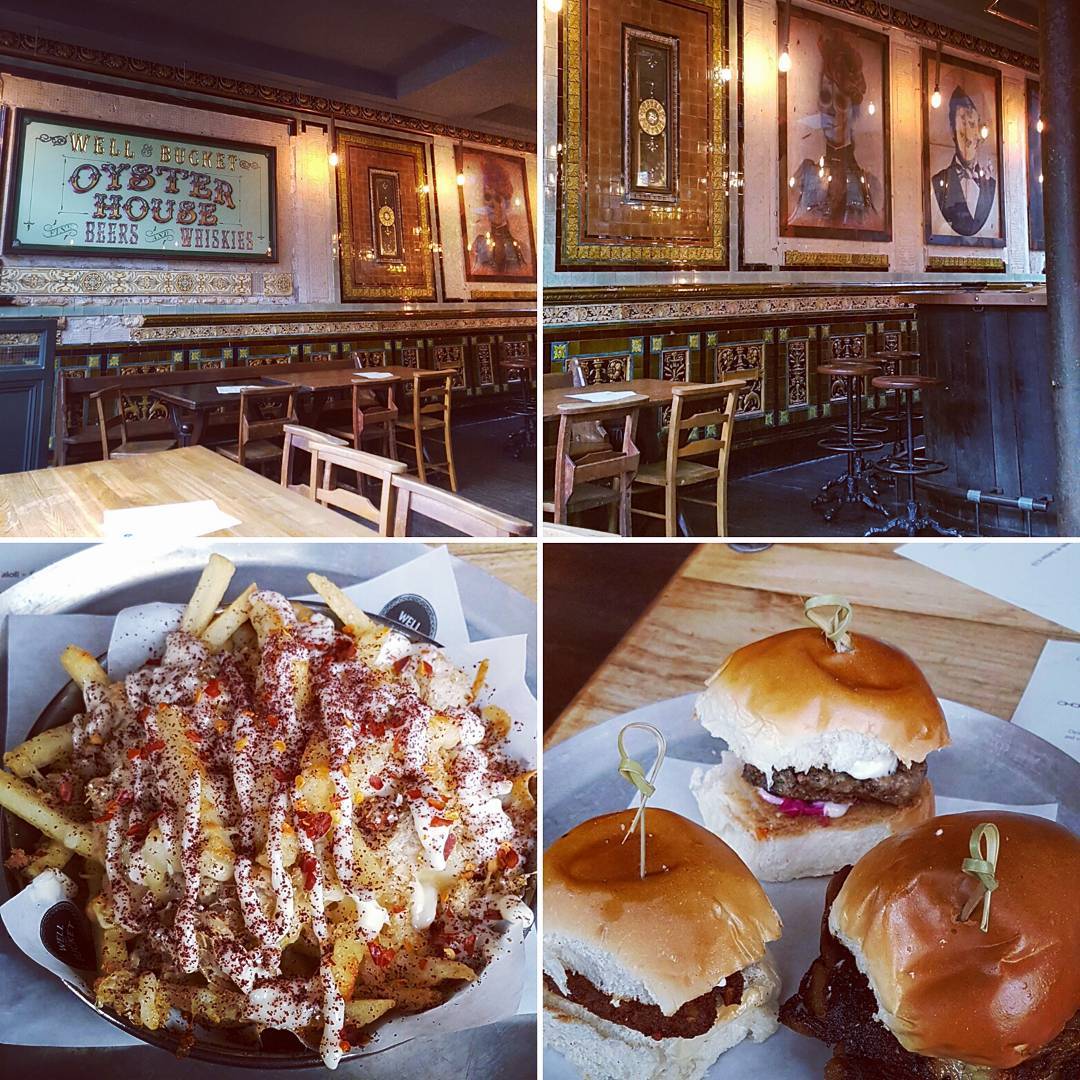 After being a pub from 1818 to 1989, the Well and Bucket spent time as a restaurant and a leather wholesaler's before being restored to its former Victorian grandeur. The dilapidated decor provides an atmospheric backdrop to an impressive beer selection, excellent food and an intimate basement cocktail bar.
The Old Blue Last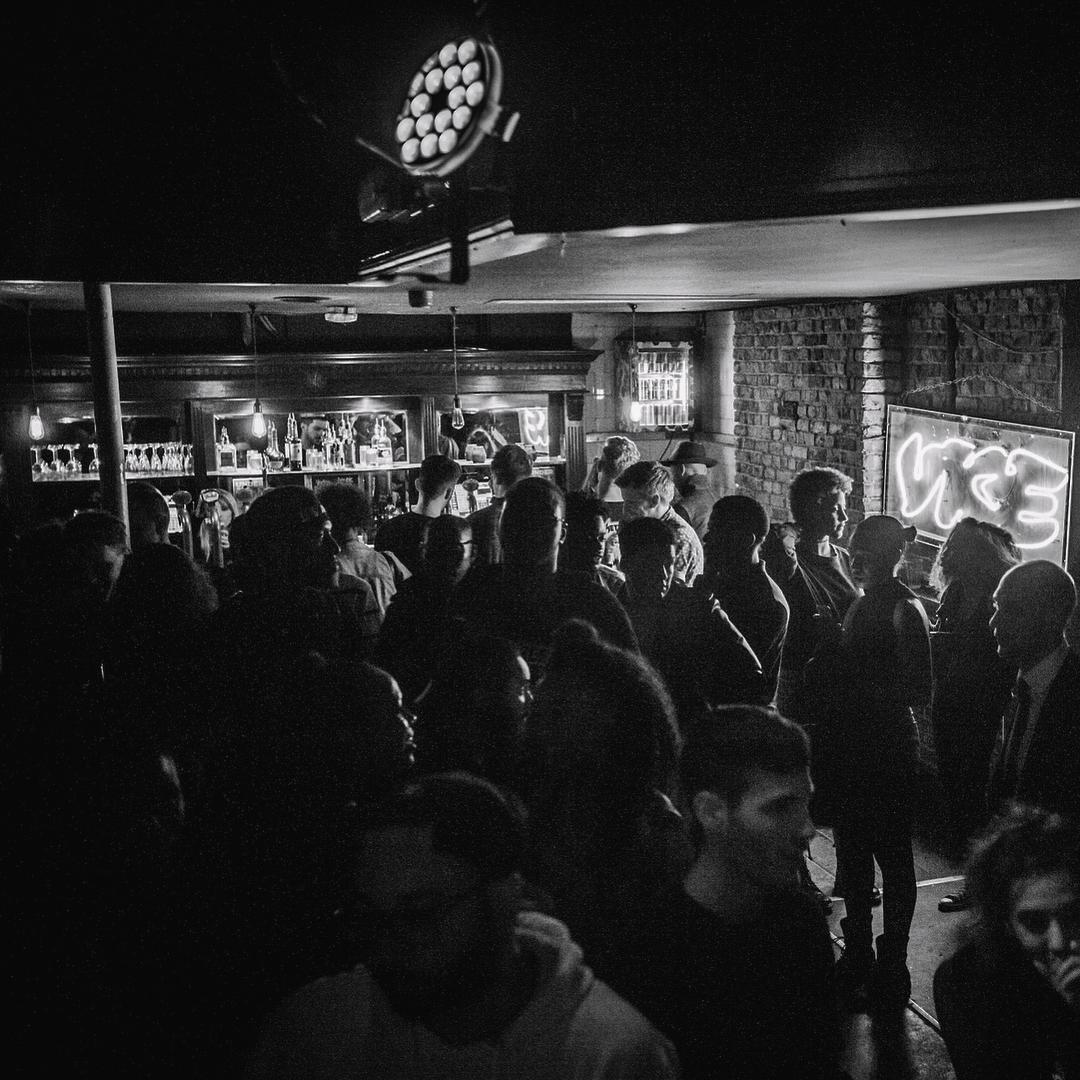 Owned by the folks at Vice, The Old Blue Last is a first-class music venue that programmes forward-thinking new acts. With bands and DJs on every night, a stripped-back interior and varied beer selection, this is a prime spot on the East End party scene.
The Reliance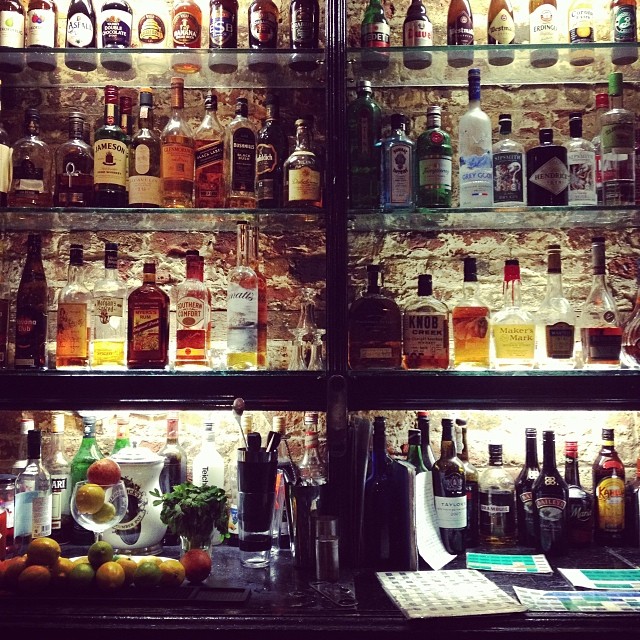 This understated little pub is perfect for a casual pint or two. You'll usually get a seat and won't have to shout over the music. A solid food menu and great selection of lagers make this a great place to spend a lazy afternoon.
The Commercial Tavern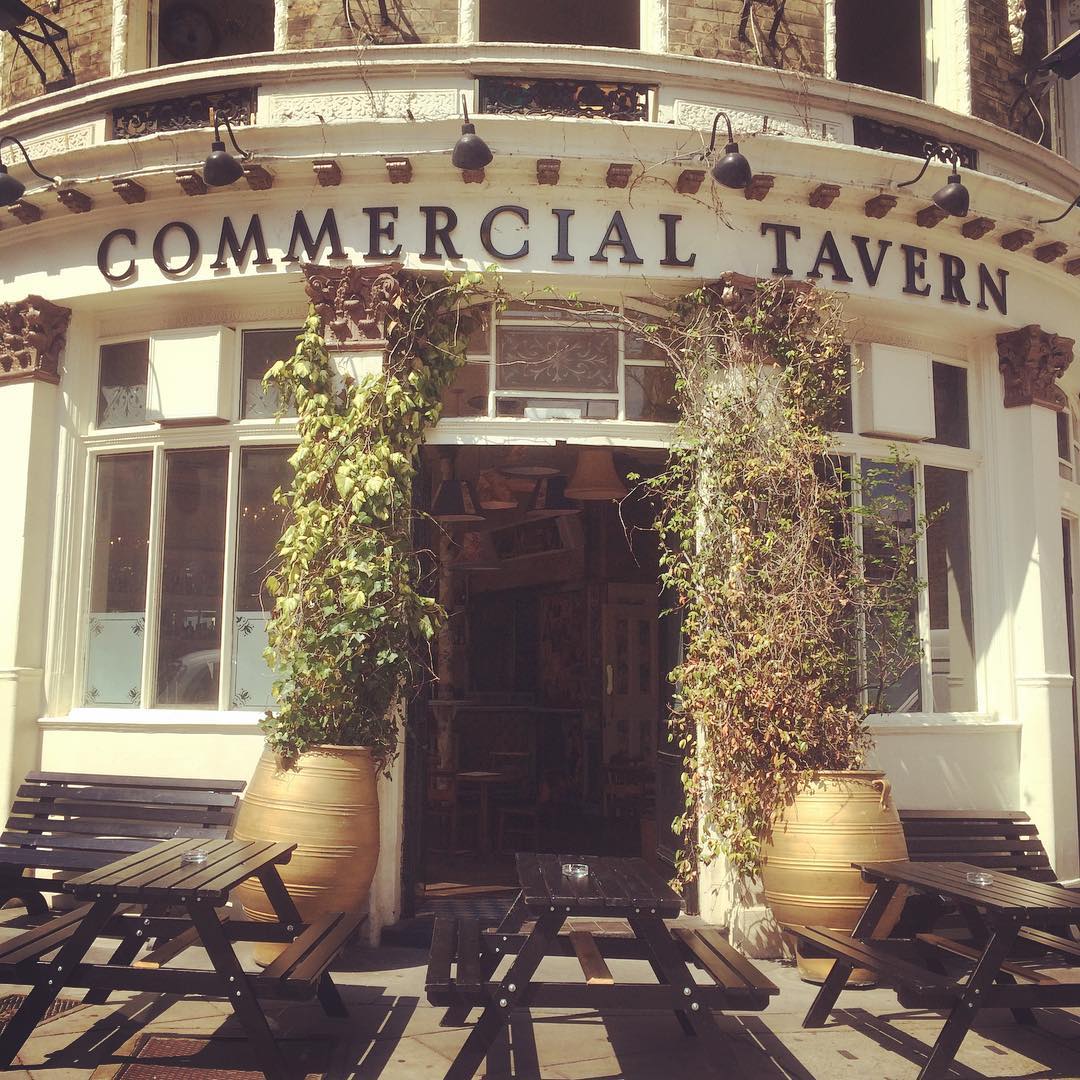 The Commercial Tavern's beautifully eccentric decor and a lively vibe attract an exuberant crowd. With a decent selection of beers and a reasonably priced sourdough pizza menu, it's a top spot to spend an evening.
The Crown and Shuttle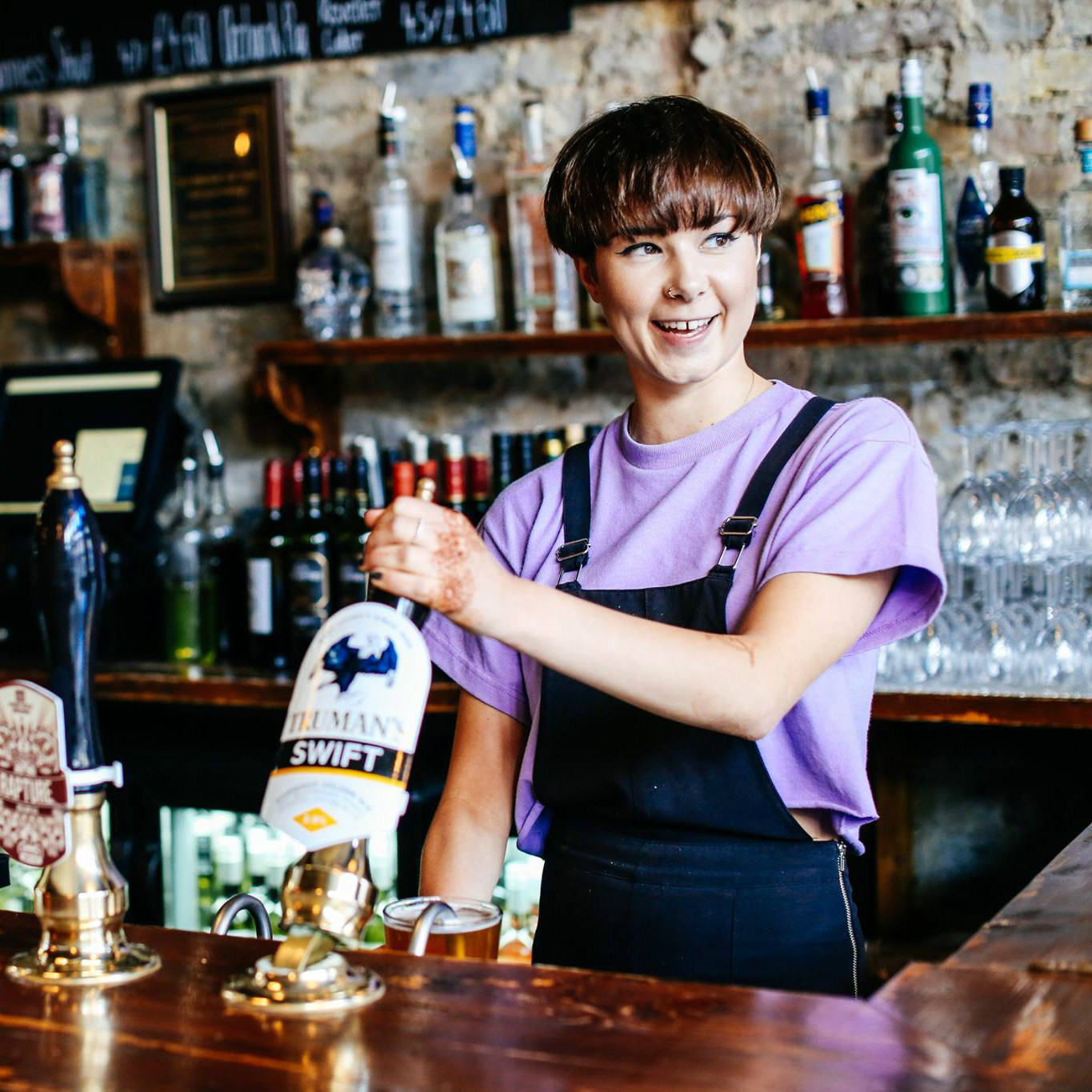 This historic pub has been giving a trendy Shoreditch update, with exposed brickwork, distressed wood and two large beer tanks next to the bar. A superb craft beer selection and cracking beer garden make it perfect for a drawn-out Sunday afternoon session.
Sebright Arms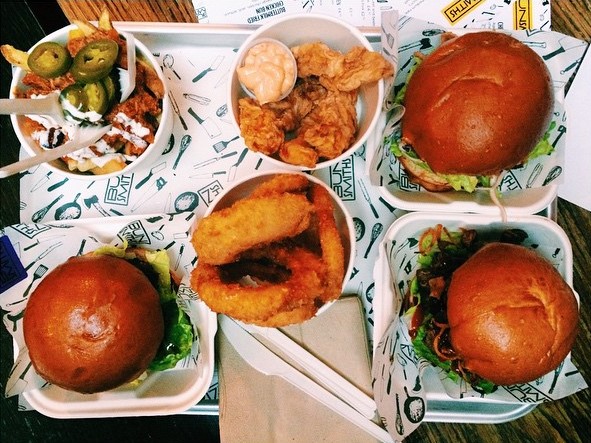 Championing local beers and live music, this ramshackle boozer is pleasingly old school and unpretentious. With gigs on almost every night, it's an atmospheric and intimate place to spend an evening.