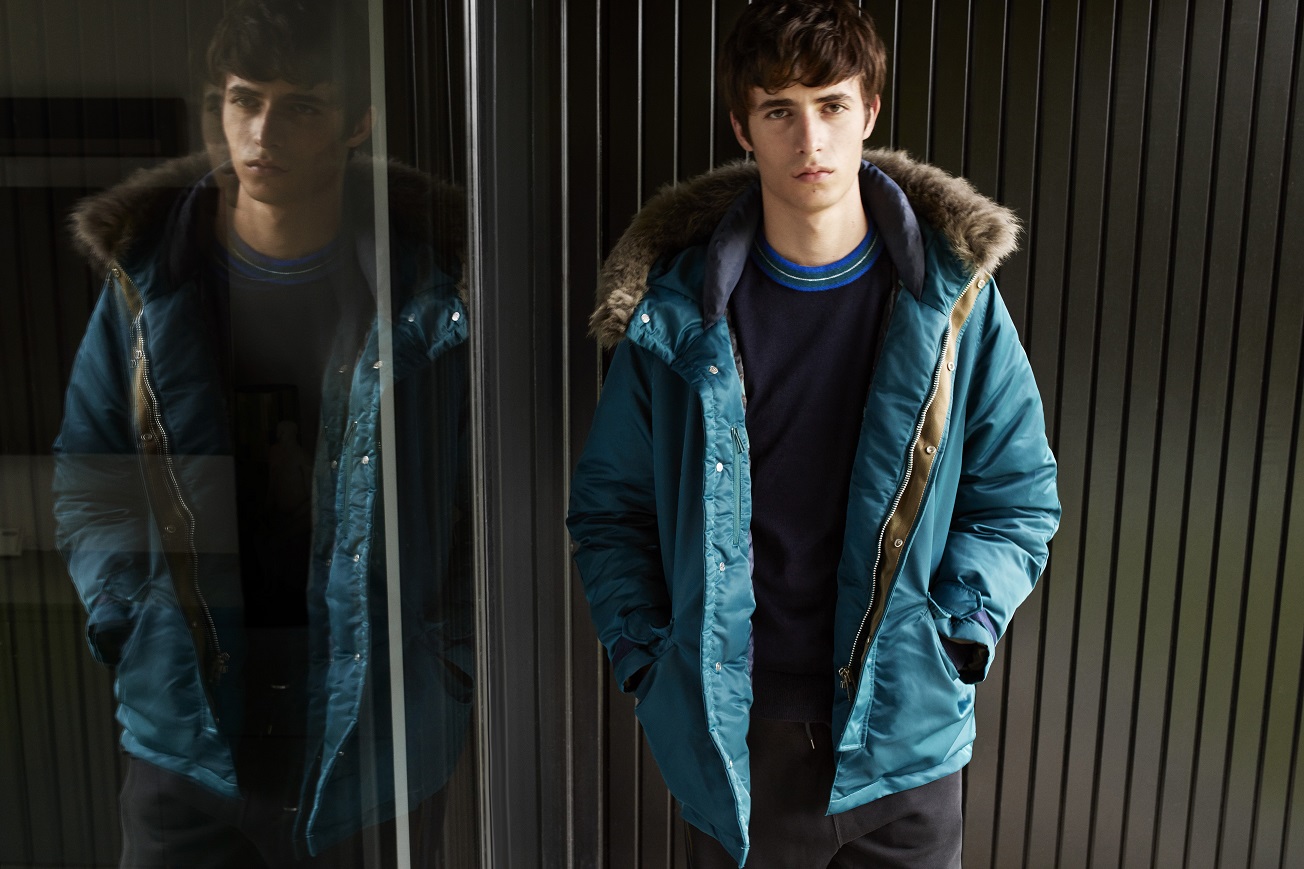 Paul Smith released the second edition of its contemporary line 'PS' showcasing a youthful side of the classic British brand. It launched with a newly created bold circular logo created by Fergus Purcell.
The new line builds on core values of Paul Smith featuring bold colours and sharp cuts while adding some unique hipsterish twists to the collection. Designed in London, PS by Paul Smith perfectly represents the vibrant vibe of the city and reflects the soul of 'Shoreditchy' looks on to the garments. Featuring tropical prints and minimalistic designs, the SS17 collection creates laidback carefree sentiment perfect for young city crowd.
Outerwear, knitwear, jersey and denim are the main product categories in SS17 collection. Connected by the idea of easy-to-wear tailoring and influenced by sportswear details it forms a relaxed, casual look but offers a fusion of luxury, performance characteristics and ergonomic cuts for the city's millennials.
Some items in the SS17 collection also has a bit of the vintage look, embroidered souvenir jacket using ancient Japanese symbols cleverly transcends Paul Smith's love for this country.
In order to highlight the PS collection, Paul Smith is opening new stores in fashion capitals of the world. The stores in London and Paris will feature design signatures of neon pink, polished concrete and convex circular mirrors.