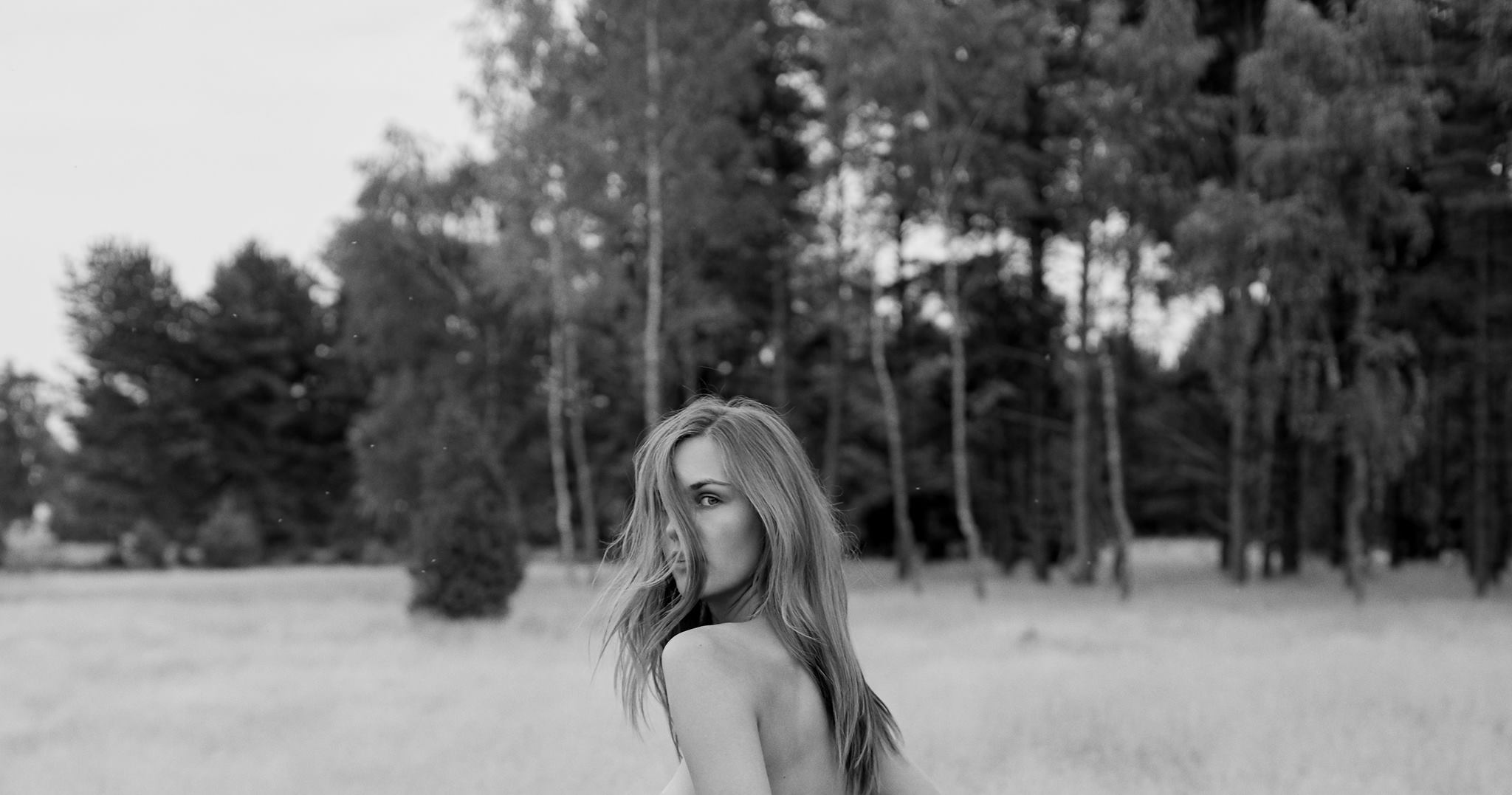 Julia Steponaviciute is the author of KitchenJulie.com and a professional model, therefore she spend a lot of her time on the road or to be more precise – in the sky. She gets inspired by different cultures and different cuisines that she tries out during her travels and whenever she can, she cooks. Then all of those delicious goodies find their way to KitchenJulie.com
1. Grainless Pan Granola + Natural Yoghurt
My Granola only takes 15 minutes in a skillet to make and is packed with healthy fats to help you stay full longer. It is grain free, gluten free and paleo friendly. I like to serve it with natural yoghurt and dried mango slices.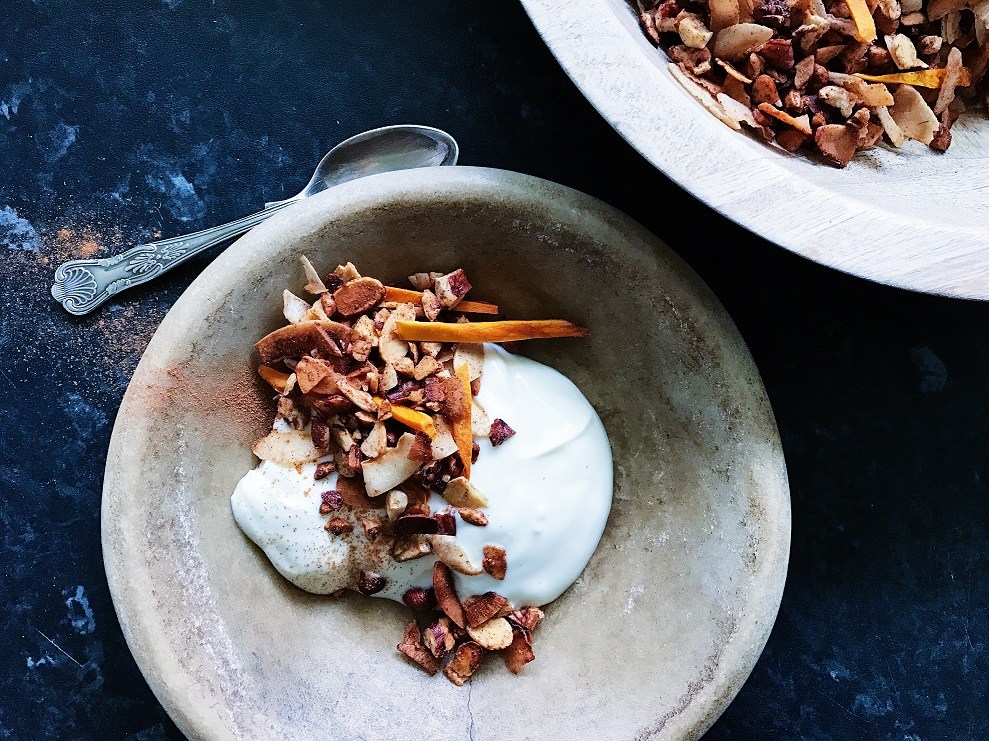 2. Creamy Soft Scramble
A great source of protein. Soft, pillowy & creamy eggs will change the way you picture scrambling forever. Once you nail the timing, you will be able to treat yourself with the best scramble ever.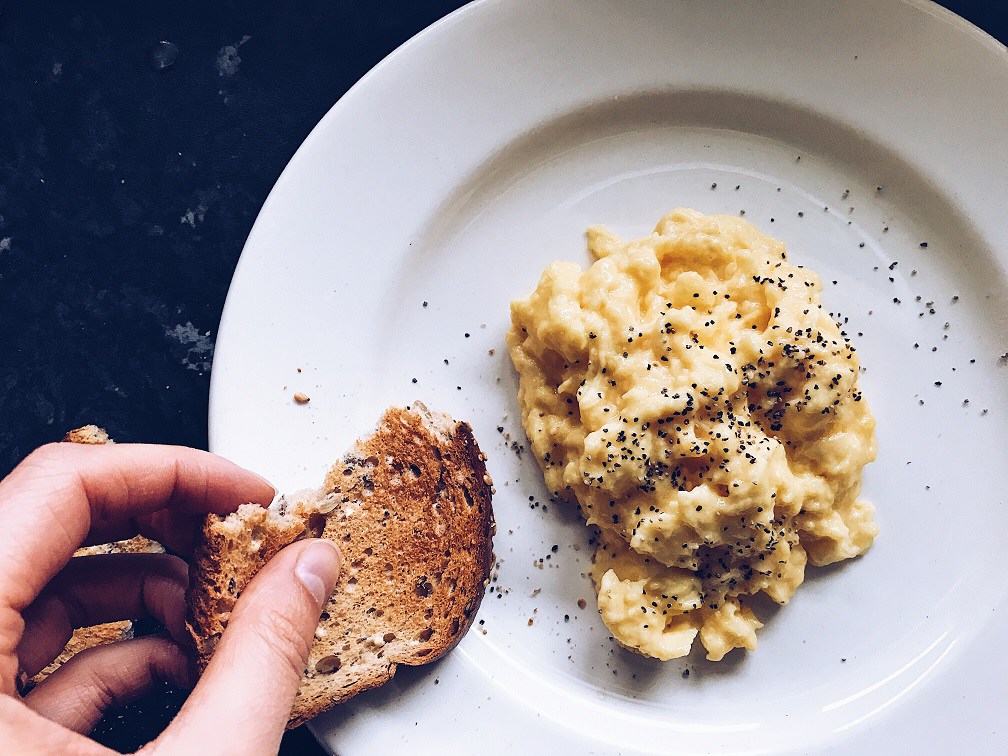 3. Avo Toast
One of the quickest breakfast meals you can make. Also – very nutritious. Bring your toast to next level by adding toasted nuts, seeds, micro greens, chili, sea salt and a generous squeeze of lime juice.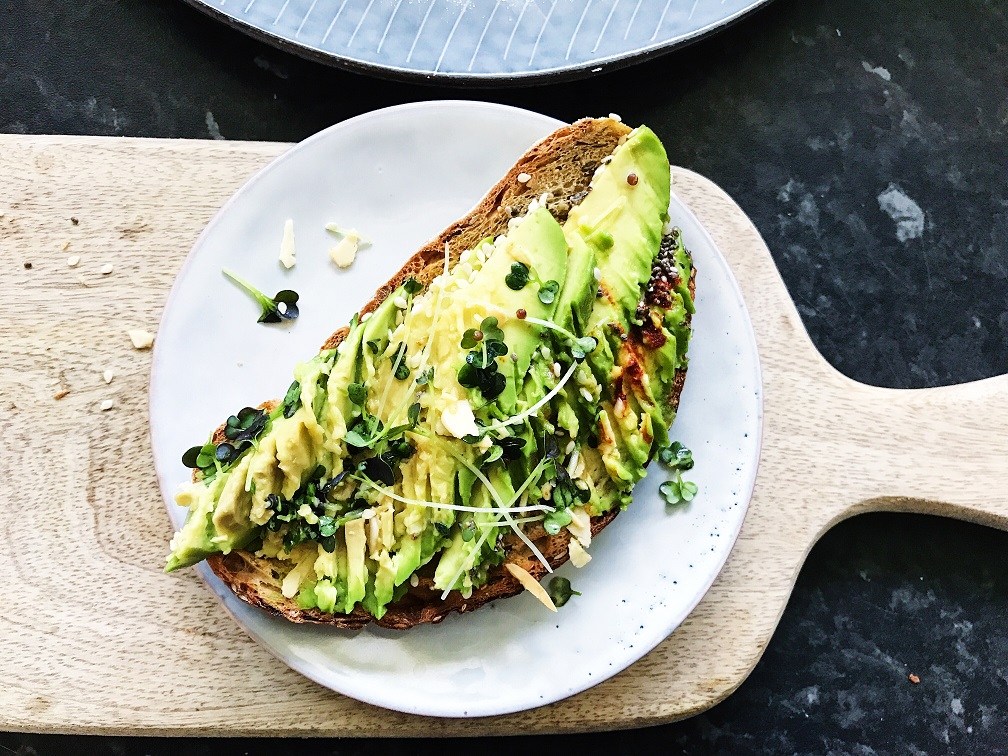 4. Banana Protein Pancakes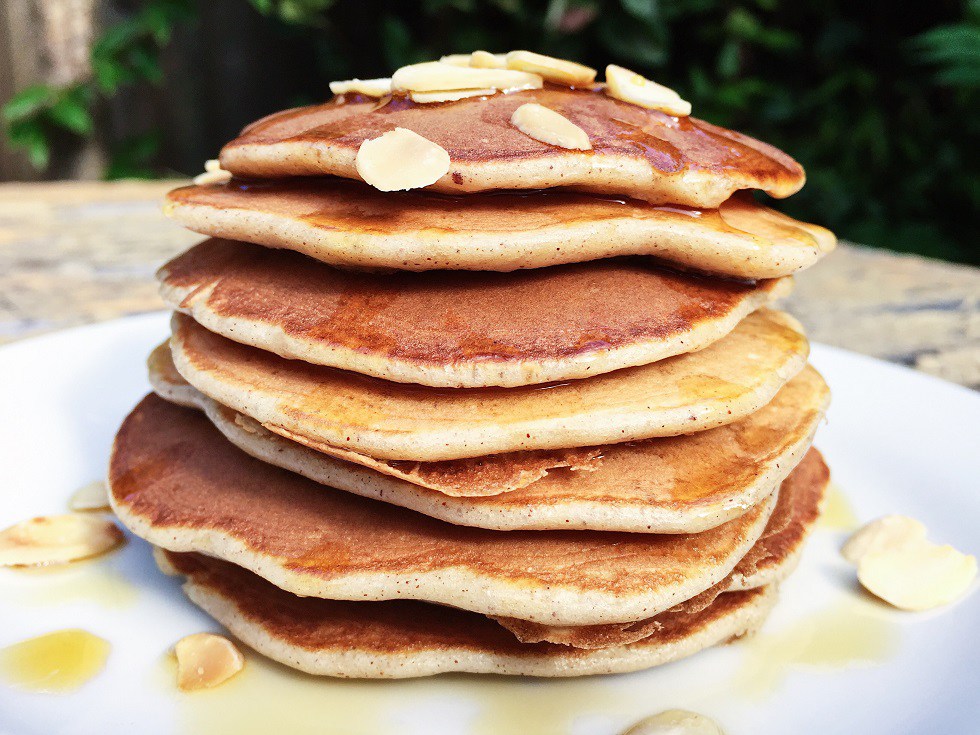 Because dessert for breakfast! Don't worry, we only use banana as a sweetener for this recipe. Extra egg whites, not too much flour and no refined sugar. You can also make it gluten free by choosing gluten-free flour (add a bit less in that case). Such breakfast, much gym gains.
5. Green Smoothie with Chia Pudding
Immunity booster, quick to make and a delicious way to add more fruit/veg into your daily diet. I use bananas and unsweetened almond milk as a base, then add a generous amount of spinach or kale & a teaspoon of green superfood powder (e.g. spirulina, wheatgrass, moringa leaf). I also like to add unsweetened chia pudding made only from chia and almond milk. Because not only is it healthy, it looks great, too. Here comes your morning picture!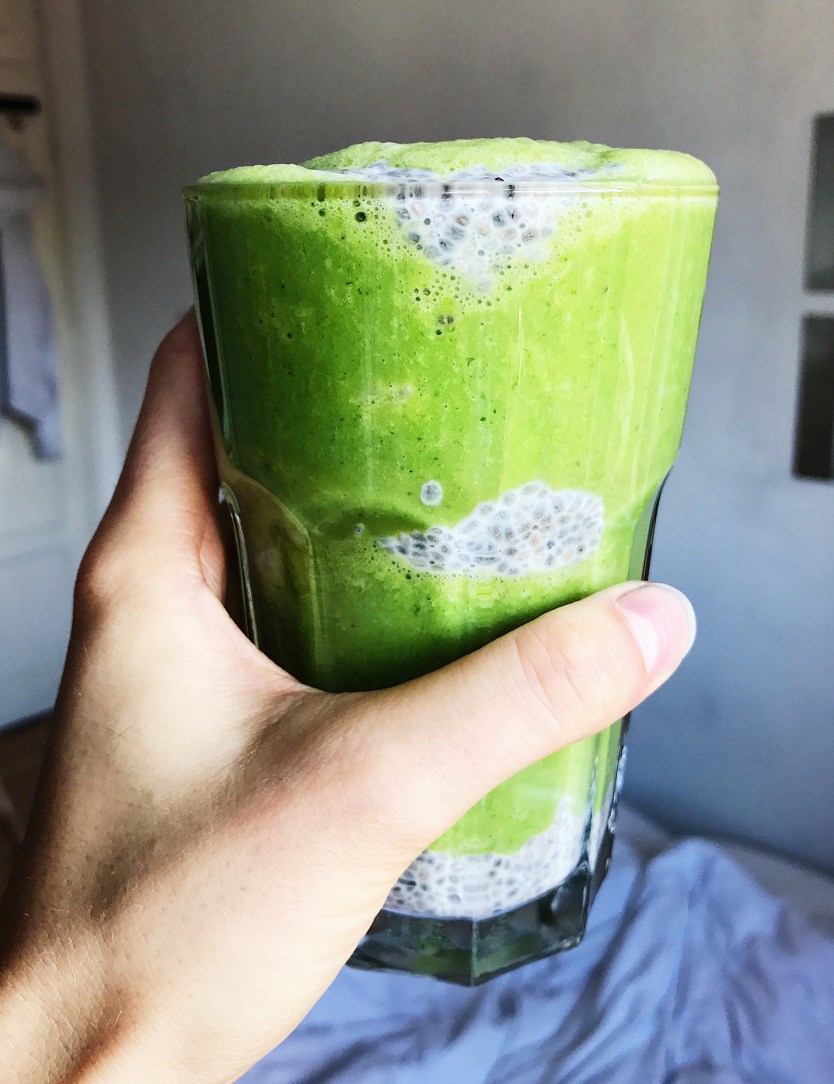 You can find more great recipes by Julija here.