Very few people in today's society don't have Instagram, I can't even think of one friend who doesn't have Instagram! Setting fashion trends, advertising start up businesses, publishing the news and creating jobs, is there anything Instagram can't do? Used as a remarkable advertising tool, many users are either navigating fabulous small boutique like cafes or restaurants, or some feel the need to find these places so they have that aesthetically pleasing back drop in that perfect selfie they are planning. So here it is, a guide showcasing 10 of the hottest most Instagrammable cafes in London.
Elan Café
Could you get any girlier than the Elan Café? With flower walls, pink utensils and intricately presented food, this is a must to visit – but make sure to get there early as it is certainly in high demand. Found in both Mayfair and Knightsbridge.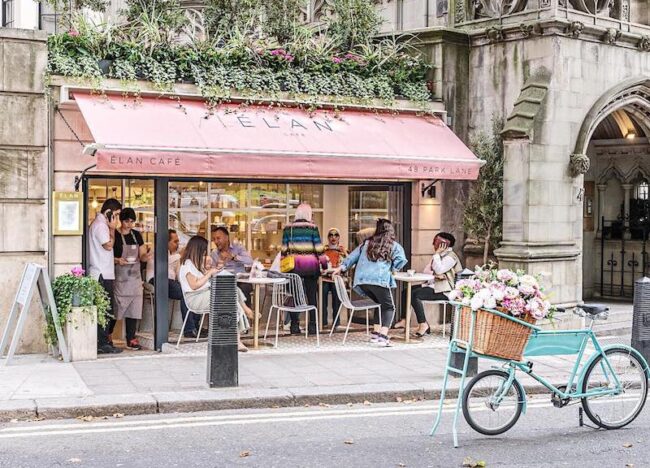 Peggy Porschen
Founded by the incredibly talented cake designer, Peggy Porschen and her husband, you will find in this iconic bakery a plethora of the 'best dressed' cakes in London. Having provided cakes to Royal events, Elton John's parties and Kate Moss' wedding, I highly doubt you will be disappointed.
Location: Belgravia
Saint Aymes
Having even been dubbed as 'The Most Instagrammable Café in London' it seemed a crime to miss this gem out. Having been inspired by Wes Anderson, this Café is a colourful and delicate haven filled with chocolate and Unicorn Lattes.
Location: St George's Fields
Biscuiteers
As well as offering the most delicious biscuits and Afternoon Teas, this place also doubles as a School of Icing. Brought to you in both Notting Hill and Battersea.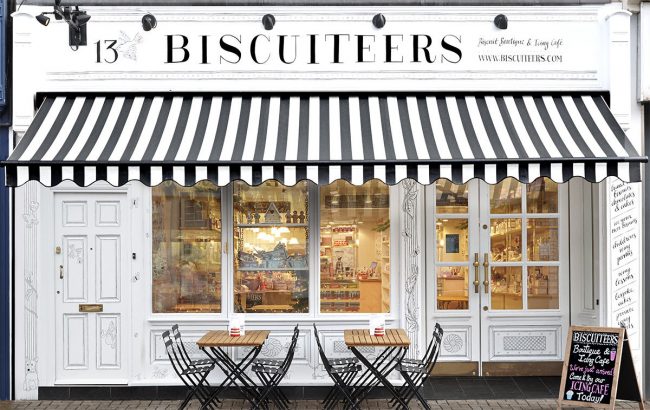 Sketch
This avant-garde restaurant bar has 5 rooms of choice for you to dine in, depending on your preference. Each room either specialises as a bar, Michelin star restaurant, afternoon tea and day dining, with various themes from French brasserie dining to a space pod!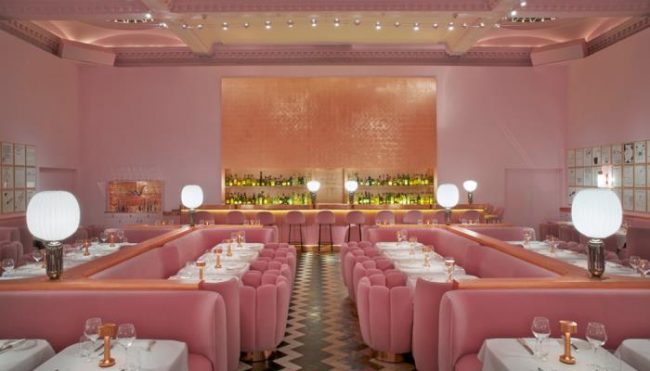 Location: Mayfair
Aida
Located on Shoreditch High Street, this refreshing café provides authentic juices and coffees, that range from matcha, turmeric and chai, as well as detoxifying and cleansing fresh juices. Whilst here have a browse of the AIDA clothes store which is at the back of the café, and have some lovely pieces.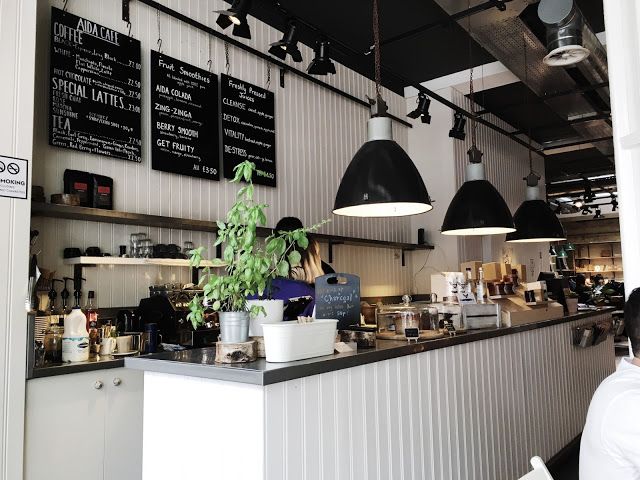 Grind
Claiming to be a 'Shoreditch landmark', Grind is open all day long to bring you the best cocktails, brunches, lunches and dinners, in a fabulously chic and trendy environment. A chain restaurant with 4 café-bars in Shoreditch, Soho, Whitechapel and Royal Exchange, as well as restaurants in Clerkenwell, London Bridge, Covent Garden and Exmouth Market.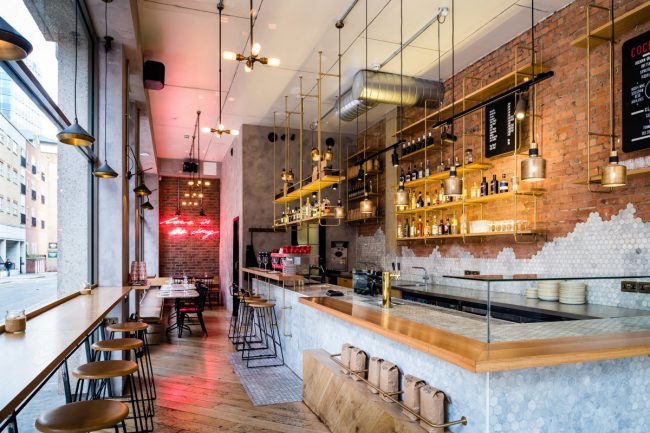 Daisy Green
With glowing reviews from the likes of Vogue, GQ, The Evening Standard and much more, Daisy Green aims to bring the Australian brunch, dinner and drinks vibe to the centre of London. Providing a varied menu with Asian inspiration there is something for all palettes to enjoy.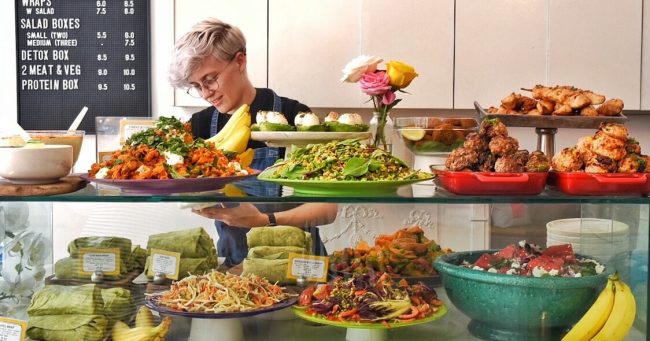 Locations: Soho, Grand Union Canal, Victoria, Portman Village, Little Venice, Broadgate Circle, Royal Festival Hall, Regent's Place and Broadgate.
Ansel Bakery
From the creators who brought you the 'Cronut', Chef Dominique Ansel who was voted the World's best pastry chef of 2017, and invented the 'Cronut', has now opened her own bakery in Victoria. A typical French bakery style menu, that brings you copious amounts of pastries and delectable goods, as well as savoury brunch dishes, and hearty mains.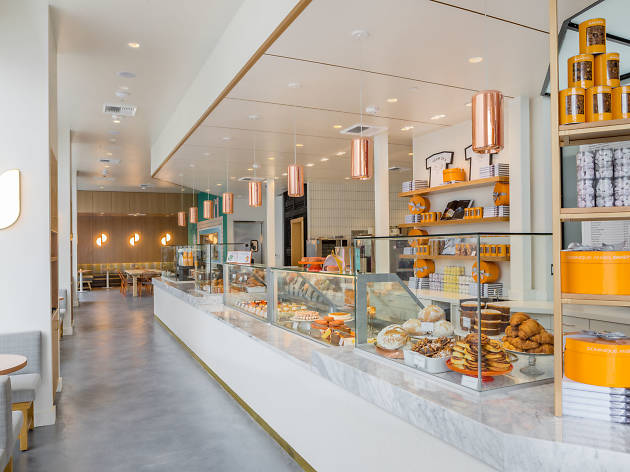 Location: Belgravia
Cereal Killer
Saving the best until last, this quirky and wacky café could quite possibly be your bedroom or your living room, offering you an array of various childhood favourite cereals. With multiple 90s style TVs scattered around the place that play your favourite cartoons, bed's to sit on and cool trinkets dotted around the place, you'll be feeling right at home. Based in both Camden and Brick Lane, however the Camden branch is a takeaway bar. And if you are feeling extra adventurous they also have branches in Kuwait and Dubai.