First Mile is one of the UK's fastest growing recycling companies, providing outstanding waste and recycling services to UK businesses who want to save money and help the environment.
G: What problem did you set out to fix in this world?
B: Businesses didn't have a viable recycling service in city centres and councils were sending resources that could be recycled to landfill. So simply put we got businesses to recycle more in order to save the planet and protect our natural capital.
G: How did you convert your passion into a business?
B: I had a clear vision from day one, and it hasn't changed since then.
When I was 12 I had a business growing and selling veg in Yorkshire. My Dad was self-employed and the division between work and life never really rocked it for me. So it was a natural step to take my passion for the planet (I did a PHD in Environmental Neo-Marxism) to a business that could affect change. The result is a successful purpose-led business.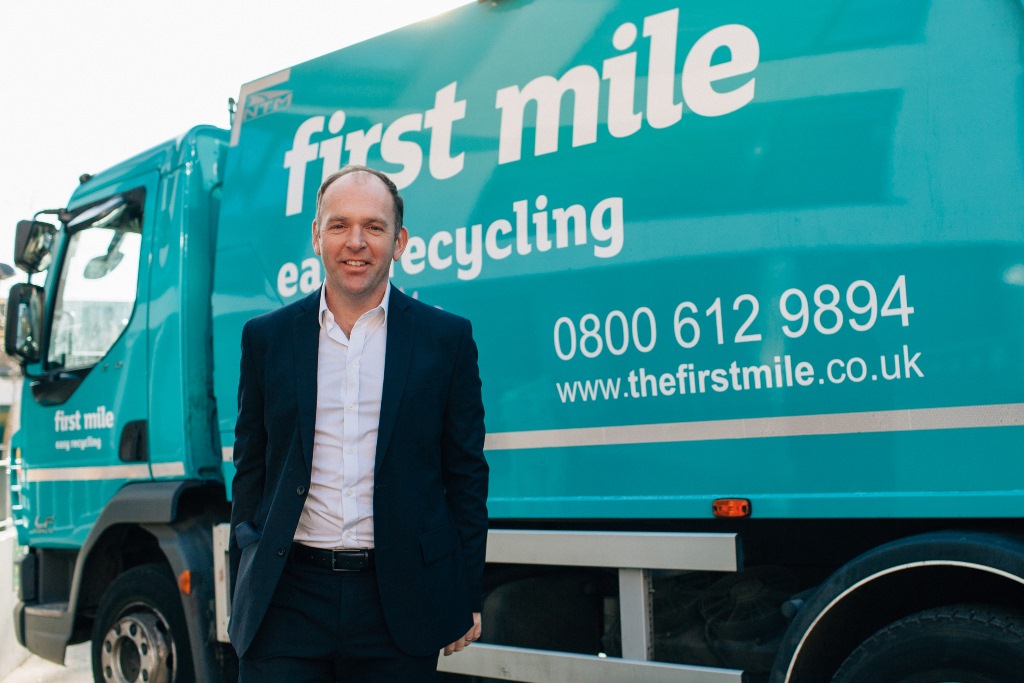 G: What were the biggest obstacles launching the company and how did you overcome them?
B: I have a very strong moral code, and trying to convince customers that we had a fleet of trucks when we only had one, but without telling lies was pretty challenging!
Scale is always a challenge.
G: How your company is planning to win over the hearts and minds of local community?
B: By being good citizens, working with local businesses, hiring local people, and making our community and city cleaner and greener for all.
G: How can ordinary people help to fight the pollution problem in London?
Don't drive – cycle or walk wherever possible
Take green taxis if you have to take a taxi, and pool your rides
Keep things in your shopping basket online until you have everything, which will reduce the number of deliveries
Buy ambient foods
G: What 3 pieces of advice would you give to the people who want to change the world, but not sure how or where to start ?
Pick a subject and stick to it. There's a lot to do to save the world, so don't try to do it all. Become an expert and advocate of one area that you're passionate about. Tell everyone about it. Leave the other areas to other people.
Eat less meat and fish, and avoid industrially farmed products
Be kind and have fun.
G: Have you had any mentors or role models that have influenced you?
B: I listen to people and adopt ideas for my business. My wife Catrina is my mentor, and she's way smarter than me.
G: Where do you see your company in a few years' time and what are your thoughts on the future of your industry how is it changing?
B: We will be the best known, most loved and fastest growing recycling company in London.
This industry will start to change rapidly over the next 18 months. We need to stop exporting waste and start building processing facilities in the UK. We also need to get our legislation into decent shape as the UK has a huge opportunity to lead the global green agenda, and the time is ripe to do just that.