Best-selling author, John Gray (Men Are From Mars), and Dave Asprey of Bulletproof coffee fame join some of the world's smartest minds, technologies and brands from the biohacking, health, fitness, medical and nutrition fields are uniting for the first time in London this September, for a new ground-breaking Biohacking & Preventative health care conference – Health Optimisation Summit.
Focussing on optimal, and preventative health care, the HOS is bringing together a like-minded community of people keen to learn and discover a host of cool "biohacks", tools and techniques to optimise their mind, body & environment – with the goal of optimal health, energy and brainpower the conference is being backed by American wellness titans, Paleo f(x) and Upgrade Labs Biohacking Conference (formally known as the Bulletproof Conference).
As well as a highly curated expo hall stacked with cool brands, products and biohacks – talks, keynotes, breakout sessions will provide the space for people to challenge the way we look at, and optimise health (and sickness), discuss approaches (some controversial) and provide a place to share knowledge and learn from thought leaders who are pioneering this new approach to a healthier way of life.
The world-class, forward-thinking speakers, scientist and pioneers include Dave Asprey, the father of biohacking, Dr Harry Adelson (full body Stem Cells), Aubrey De Gray (Longevity), Prof. Gerald Pollack (4th phase of water), Dr Nasha Winters (Integrative Oncology), Dr Mark Atkinson (Flow State & Psychology), John Gray ("Men are from Mars, Women from Venus" Author on community, relationships  hormone optimisation), and many more of this calibre too.
In this two-day Biohacking, preventative health immersive experience, attendees will learn many things for their health – from how to optimise their sleep using science and data, to how to hydrate properly for better energy.
The topic line-up includes:
Mind: Psychological Health and Flow, Brain Training, Neurofeedback, Psychedelics, Mindfulness, Meditation, and Nootropics
Body: Gut & Liver, Sleep & Circadian Rhythms, Stem Cell Therapy, Heavy Metal & Toxicities, Nutrition & Diets, Sexual Health, Fertility & Hormones, Genetics, Physical Performance, Movement & Body Composition, and Oral & Dental Health.
Environment: Epigenetics, Air, Oxygen & Breathing, Light, EMF, Mould, Water & Hydration, Nature, Cold Thermogenesis, Agricultural, Environmental & Food Chain Sustainability.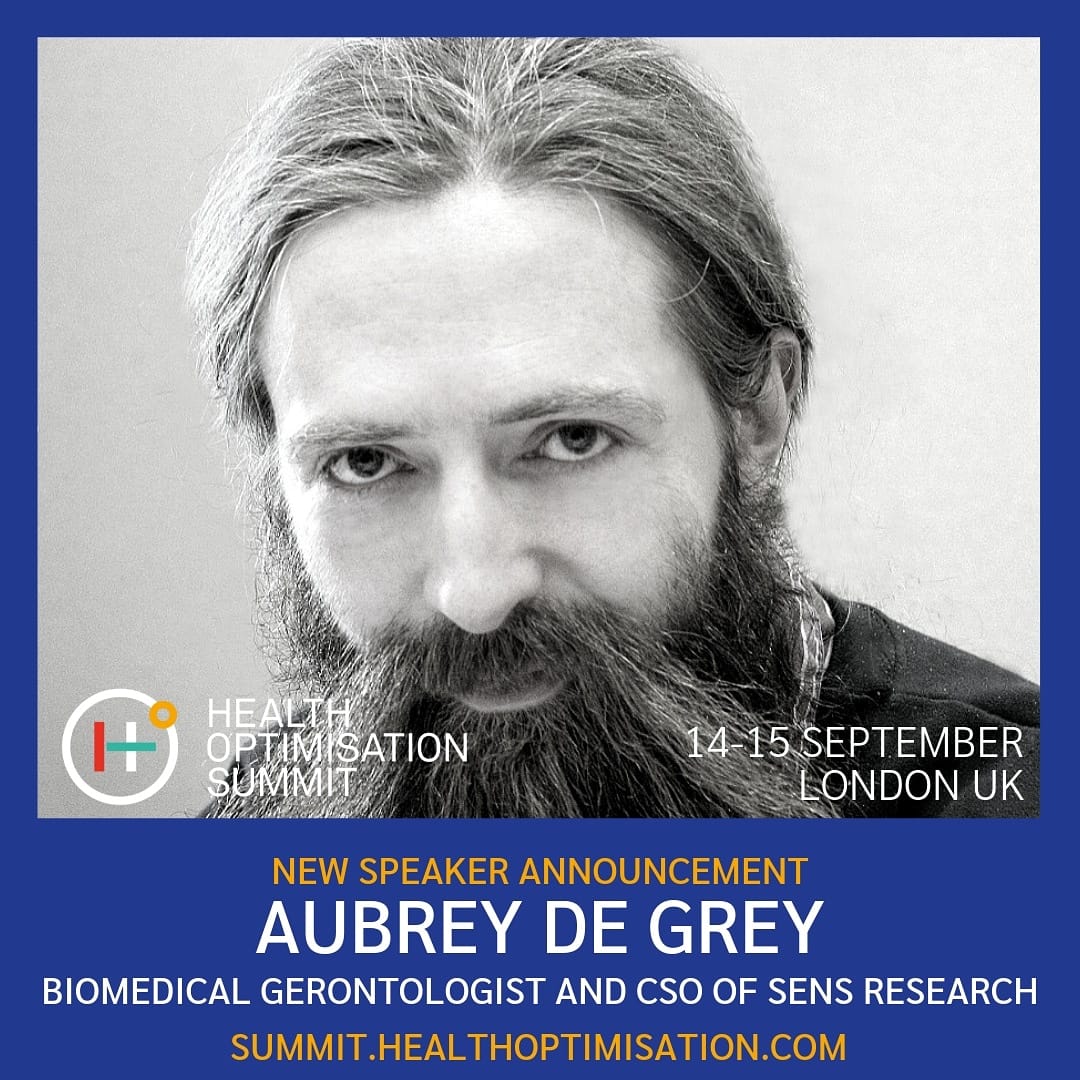 The first of what is to be an annual event, it is coming at a time when there's a paradigm shift gathering momentum worldwide, in which increasing numbers of people are taking further responsibility for their health, moving from sickness care into preventative health care.
Conference founder Tim Gray – a leading proponent of the health optimisation movement – has rapidly become a leading authority on all things health optimisation and biohacking in Europe:
"Many people are turning away from reactively dealing with health issues and proactively seeking out all the ways they can to live an optimal life. This is an exciting time for anyone passionate about taking control of their physical and mental health. This includes the food we eat, the way we exercise, the supplements we take, the incredible array of new tech that has been developed just to make us healthier, the environment we live in and even the type of work that we do", says Tim.
Tim started up the monthly London Biohacker Mindset Social Circle 2 years ago and it has grown exponentially, attracting people from all walks of life. Every month some of the world's most well-known health optimisation specialists have found their way to the Old Street venue. It seemed like the most obvious next step to set up the London Summit.
"I've spent the last year and a half travelling the world attending health optimisation summits, speaking at events and I've been privileged to meet and learn from some of the smartest minds in the sector. I realised it was time to bring these big names and Health Optimisation Biohacking to the UK for the first time to share their knowledge and make London healthier.
We know that we are just at the beginning of this explosion in the wellness sector, early adaptors are already seeing the benefits of health optimisation and we hope that the summit will help spread the world and give more people the tools to live healthier and happier lives".