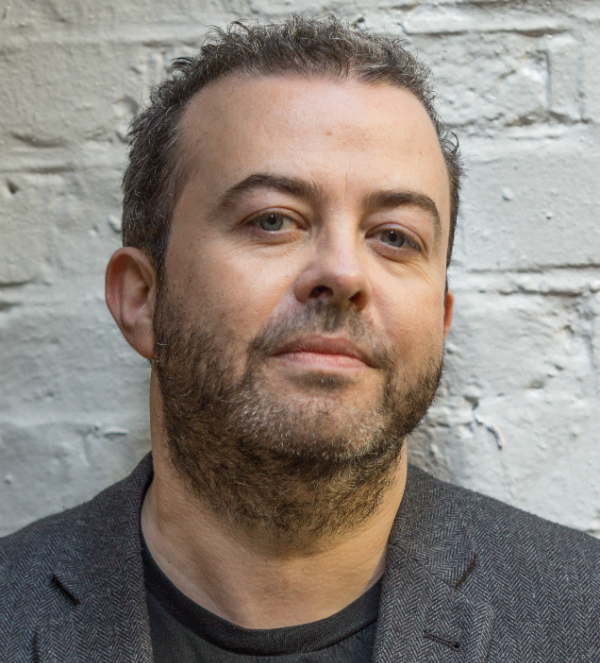 Jason Arnopp is an author who knows how to write about fear – he is able to expertly take the common aspects of everyday life and turn it into something horrific and uneasy. Since I discovered his work – just a few years ago – I have been closely following his career. From the now almost cult-classic novel, The Last Days of Jack Sparks, to A Sincere Warning About the Entity in Your Home, Arnopp has crafted a set of stories so unsettling that it's fair to say he's a name to take seriously in the horror genre.
I recently read a review copy of his upcoming novel Ghoster and was immensely impressed. I invited Arnopp for an interview, which he kindly agreed. Here we discuss his new book, his attitude to writing and why there might be ghosts in our gadgets….
Hi Jason! Thanks for agreeing to this interview. How are you feeling about the upcoming release of your new book, Ghoster? So far, the reception and early reviews have been positive, which must be a nice feeling?
You're very welcome – and yes, I'm feeling good about this one. I'm seeing plenty of really positive reviews, which is great. I'm also seeing a few very negative reviews, which is also great, because most of those reviewers don't seem to generally enjoy fiction that involves supernatural elements. The fact that they were coaxed into reading Ghoster anyway suggests that the book's premise has real mainstream potential. Hoorah!
I recently read an advance review copy of Ghoster, and I have to say, I absolutely loved it (I'll be reviewing it soon for Kendall Reviews). It's got everything – mystery, tension, creepiness and a surprisingly deep exploration of loneliness and addiction. Where did the ideas for this novel spring from?
Well, I'm a lonely addict. Um, no, that's not right. Ha. But I suppose I must have been inspired by the nagging sense that my phone has long been glued to my palm.
Ghoster is about a paramedic called Kate Collins, whose whirlwind-romance boyfriend Scott disappears on the eve of her moving in with him. When she breaks into his flat, she finds it empty except for his mobile phone, whose contents she then tries to use in order to solve the mystery of his disappearance. I honestly can't remember how or why this premise came to me, but perhaps it was a thought about the sheer amount of personal information that now lurks inside our phones. I'd also never written a missing person story before – a real mystery thriller.
Once you'd finished writing the book, were you entirely happy with it? Were there aspects of the story you struggled with or felt unsure about?
Writing is a struggle, about eighty-six per cent of the time – and once you finish writing the very first draft, you're always unsure about plenty of it! That's the nature of the beast.
The most important thing for me was for the whole plot to stand together and interlock nicely. The ending is always very important for me, as of course it is for the majority of authors, and so I always want the reader to feel that certain threads have inevitably led to the grand climax. I also want them to feel surprised and/or emotional.
Authenticity felt important, when it came to writing Kate in her role as a paramedic, which is the kind of job you assign to your main character, then almost immediately regret, when you realise how much stuff you'll need to know! Happily, I found wonderful research help with that.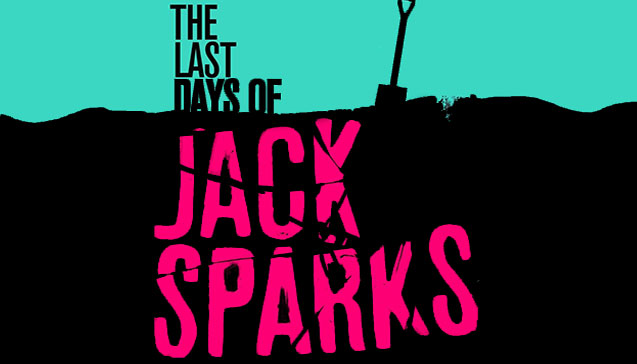 Both your debut novel The Last Days of Jack Sparks and Ghoster explore society's obsession with mobile phones and social media etc. Have you ever personally struggled with technological addiction? What about this aspect of modern day living troubles you the most, on a personal level?
For a good few years now, I've found myself preoccupied with dopamine addiction, with which the majority of we online folk struggle, whether we realise it or not. Online, the brain constantly craves the new and is constantly fed the new, which is not always a good thing.
I've certainly gone through periods where I've been surprised to find myself mindlessly scrolling through Facebook, for instance, when I should be working – and then I've imposed new rules and structures upon myself to stop that happening. It does seem pathetic that some of us may need to use a piece of software like Freedom, which kills our net connection for a set period of time, but that's the world we're living in now, where digital detox retreats of the kind seen in Ghoster are an actual thing.
Of course, there are countless wonderful joys of mobile phones and social media – it's just that those things don't tend to work so well in scary and suspenseful thrillers. I do occasionally worry that people might see Jack Sparks and Ghoster as me preaching from some kind of anti-tech pulpit. That's not the case. It would also be pretty hypocritical of me, given the number of social media sites and online platforms in which I actively engage! YouTube, Instagram, Twitter, Facebook, Tik Tok, Patreon – I'm all over the net.
Where you nervous about writing another novel, after the success of Jack Sparks?
I'm always slightly nervous about writing something new, and Ghoster was no exception, but the excitement always drowns out the nerves. Because a fair few people seemed to really like Sparks, though, the prospect of following that book did undeniably feel somewhat intimidating. The answer, in part, was to create a story that was somewhat more focused. Whereas The Last Days Of Jack Sparks often felt like a real smorgasbord of supernatural mayhem, Ghoster hopefully takes less of an 'everything but the kitchen sink' approach, even if that means telling a story that's a little smaller in terms of, say, the international scale of its locations or the variety of its horrors.
As a writer, what do you personally struggle with the most?
Hmm, for me, I think it's getting the story/plot right in the first place. I tend to create a skeleton plot structure, with certain 'set pieces' in mind, then surprise myself as I go – and that can lead both to difficulties or glorious accidents! With Ghoster, at least, I knew it would have the 'story engine' of a mystery and so established a pretty strong overarching structure. That really helped to keep me on track.
I also find it hard to keep a complete overview of the story at any given time. To ease this issue, I'm constantly drawing maps of the story. It's as if I need to keep drawing these maps, even if it's much the same maps, to keep the whole thing fresh and alive in my head.
What inspires you the most to keep pushing onwards in the literary world?
Well, it means continuing to live the dream by earning a living of sorts as a writer. I'm also motivated by the urge to push the genre of scary stories forwards and make them feel as contemporary and relevant and real as possible.
Can you tell readers what your own favourite horror books are?
My favourite horror novel is probably Mark Z Danielewski's House Of Leaves, even though I've only read it once! That thing is an extraordinary and gargantuan feat of the imagination. So ingenious and deranged. I love it a great deal. Beyond that one, I do of course very much enjoy so much of Stephen King's work, although my favourite novel of his, Pet Sematary, seems to rank among his least favourites. That's a proper horror novel, right there: one that retains the courage of its convictions and stares into pure darkness without so much as a flinch.
What is it about the horror genre in both film and books that you love so much? What do you think draws you to the darker side of life?
I love it on TV too! Let's not forget TV. The Walking Dead delivered one of the most intense horror experiences I've ever seen, in the premiere episode of Season Seven, even though it then subsequently watered itself down, which was a shame. But that episode kind of traumatised me.
Horror is a safe space in which to explore every worst case scenario you can possibly imagine. It's a place where you can stare death in the face and then walk away untouched at the end. Perhaps you might then feel a little more in touch with your fears and with your own mortality – or at least you might feel pleased you haven't been sawn in half by some drooling maniac!
Where can readers find out more about you and your work?
My website carries plenty of information about me and the different elements of my career to date (including the 14 years I spent as a rock journalist) and this can predictably be found at JasonArnopp.com. You can also search for my name at Youtube to find my channel (or maybe channels, depending on when you read this!) and I'm also easily found at Twitter, Instagram and Facebook.
Thanks so much for the interview, Fiona! Oh my God, I am now dying to catch up with my phone. Good day to you.
Thank you Jason!