Recently, we had a chance to visit Brindisa restaurant in Shoreditch and we must say it was a real treat. There are quite a few good tapas restaurants in London, but what we liked so much about Brindisa was their immaculate customer service – it really felt effortless and just a cosy place to spend your evening while enjoying great food. Maybe it surprised us so much because we are used to to a bit rushed or very unprofessional customer service in Shoreditch, so it was definitely refreshing to see the team that works well and is focused  on creating a pleasant experience for its guest – and of course we got to try this: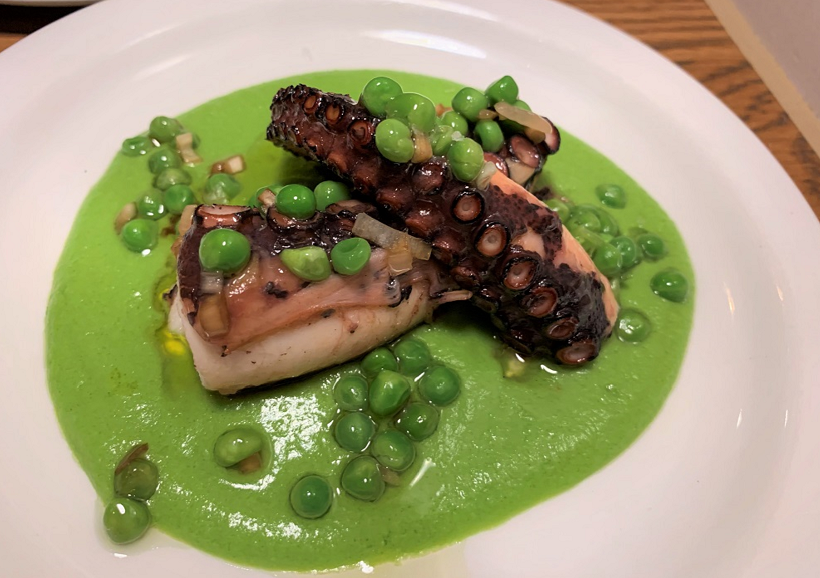 We decided to have a quick chat with the person who sets the bar for these experiences, in this case the founder of Brindisa restaurants Ratnesh Bagdai. 
xxx
Tell us about Brindinsa, what did inspire you to start it?
The love of Spanish food and way of eating, sharing plates and tapas with friends and family, the people, landscapes – everything to do Spain actually!
What is unique about the restaurants?
They're so closely linked to the heritage of Spain through our mothership Brindisa delivering rare and high quality ingredients directly through suppliers. We help support small family producers from every corner of Spain that we have worked with and grown together as a family.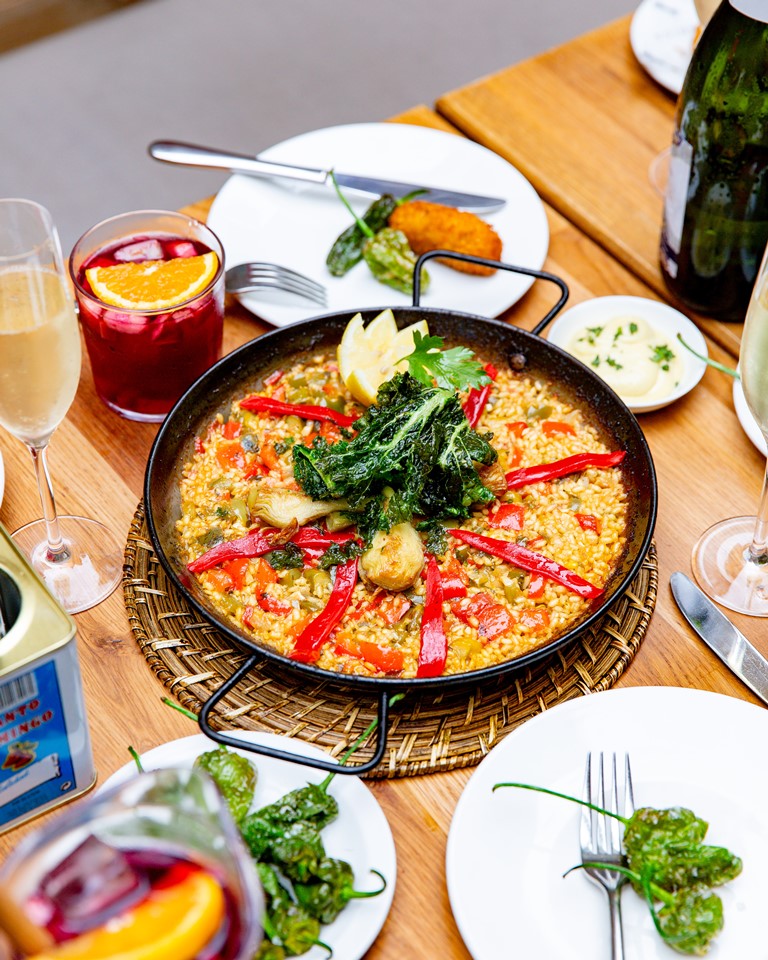 How do you select the menu for the restaurant? 
We like to strike a balance between contemporary and simple traditional fare where the ingredients are the heroes.
What is your signature dish that everyone has to try? 
Brindisa Shoreditch is inspired by our trips along the Mediterranean coast from Cadiz to Catalonia where our hero dishes are the paellas and rice dishes. Our menu also includes a wide range of delicious tapas from different parts of Spain including broken eggs with the black pig Mallorcan sobrasada, Perelló Gordal olives that have been on the menu from our very first days, specialist cured meats such as salchichon de Vic etc etc…
Why did you choose to open a restaurant in Shoreditch?
For many years Shoreditch been eclectic mix of socialites and media great energy of youth. There's a great appreciation for quality of ingredients and sourcing in London right now, with East London as a focus on that, and therefore we felt we would fit into (or stand out from) the market very well.
What would you say has been the most memorable experience while developing this business? 
Our last successful opening by the river next to the clipper at Battersea in an iconic location, connecting two of our favorite sites along the thames, Battersea and London bridge brunch in one lunch in the other – perfect!
What are your future plans? 
Ideally we will continue to cherry pick locations that appeal on a timely manner, upholding our quality skills and ethics that we have held to all these years.
Answered by? 
Ratnesh Bagdai, Owner and Finance Director of Brindisa Kitchens and Monika Linton, Founder and owner of Brindisa and Brindisa Kitchens