Lumberjacks have turned over a new leaf. Or grown them, rather. No more cutting down trees for Timberland wearers; instead they will be planting them. Timberland's 2019 'Nature Needs Heroes' campaign sees the likes of musician and social-activist Loyle Carner campaigning for a 'greening movement' particularly in the urban sector, to create projects that benefit both city residents as well as their environmental impact.
The campaign sees the projection of the infamous boots as being worn to 'advocate, enlist and activate' in a movement called 'Plant the Change', aiming for environmental conservation and protection. The brand showcases its involvement in eco-positive movements such as the Great Green Wall, Trees for the Future, and the Green Network.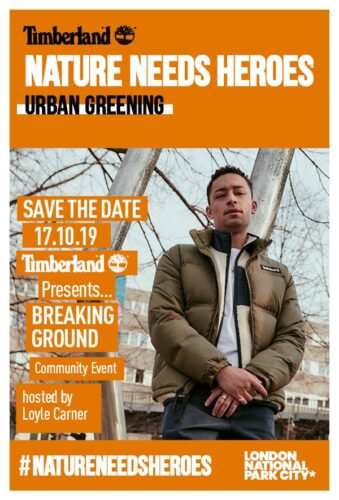 Whilst campaigning on a global scale, with the bold promise of planting 5 million trees over the next 5 years, Timberland brought the environmental focus a little closer to home. The 'Nature Needs Heroes' campaign based in Thornton Heath, saw energetic and eclectic performances from local talents such as Benny Mails and SeeOur7 (all clad in Timberland boots), singing alongside BRIT award winner Loyle Carner. The former were incredibly impassioned to be performing in a venue mere walking distance from their South London homes, and the latter showed the importance of supporting of all other acts, speaking favourably of the work Timberland is doing in creating and promoting greener spaces to benefit the community.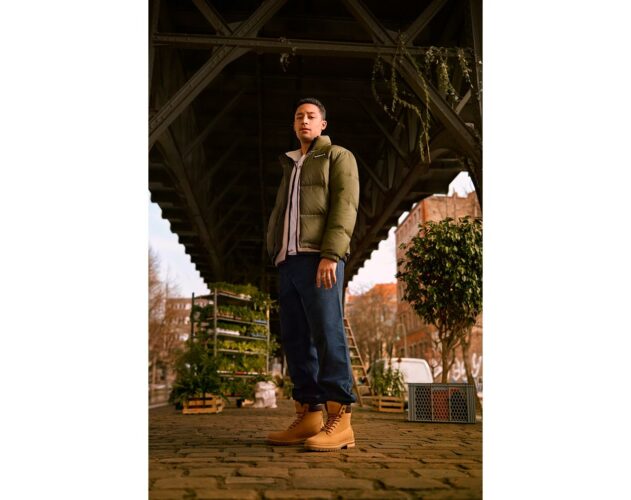 'Nature Needs Heroes' will be working alongside Loyle Carner and the local council, hoping to transform the forecourt of the Ambassador House in Thornton Heath into an eco-friendly space filled with plants. The campaign will also be extended to 2 other Croydon areas in a bid to green up the area, making it more enjoyable for residents and nature alike. The project will be explored on MTV UK later this year in two 30minute documentaries that follow 'Nature Needs Heroes' and Carner working together to green up Croydon.