Plonk Shoreditch  has received a complete revamp and welcomes an all new 9 hole golf course plus modern pinball machines, classic arcade machines, foosball table, board games and 4D Pong. 
xxx
G: What inspired you to open up Plonk? 
E: I always wanted to open a crazy golf course in london, it seemed mad that no one had made a place that people could easily get to without a car! Plus i was a set designer looking for a new project!!
G: There are many bars in Shoreditch, how did you find your niche?
E: After 5 years of Plonking pop ups across the Uk and Berlin we decided it was time to find a permanent, central home for one of our best 9 hole creations, board games, arcades, pinball and and booze.
G: What were the Biggest obstacles launching Plonk and how did you overcome them?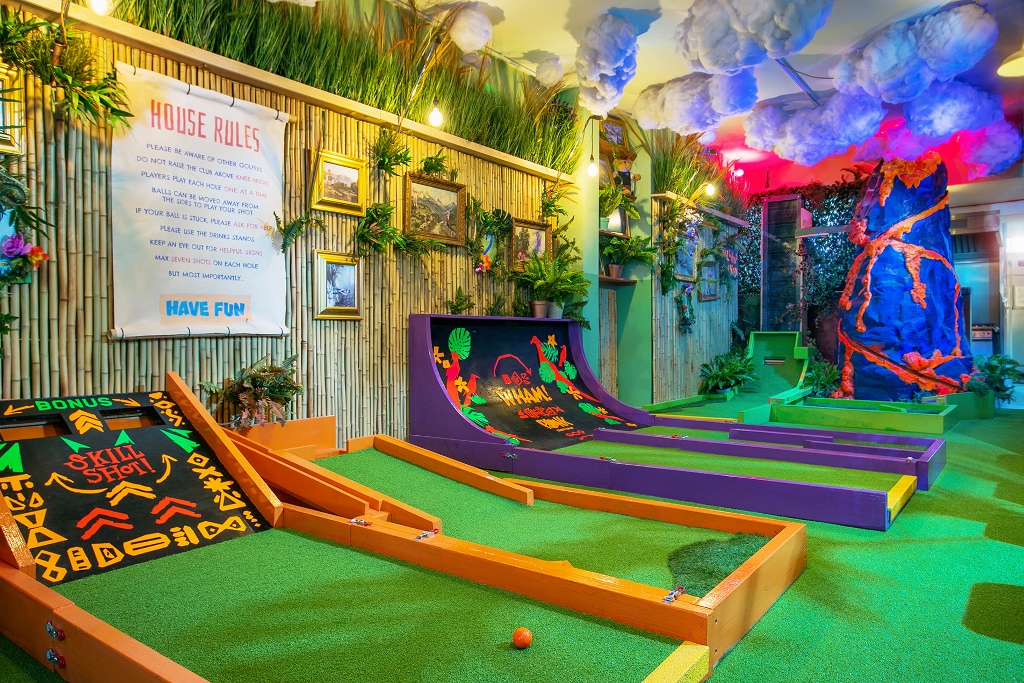 E: When we did our first pop up in Haggerston in 2014 we had no money, no workshop, no materials, and no clients. But a hard hustle, a mates white van loaded with reclaimed stuff, a long week in an old tank factory in East ham building and a brave company looking for something different for a staff party brought all the madness together to make PLONK!

G: How is your company winning over the hearts and minds of the local community?
E: Our past 50 pop ups have always been in local neighbourhoods, where people live, play and work. Our pop ups partner with local businesses, from street food markets to backs of beer gardens and rooftop bars, this means that we connect with local people across London.

G: How do you select the menu for the Plonk?  What is your signature dish or drink that everyone has to try?
E: We always wanted to have a ClubSandWedge shop next to the course.. partly for the pun… well mostly for the pun, but also for the love of big sandwiches.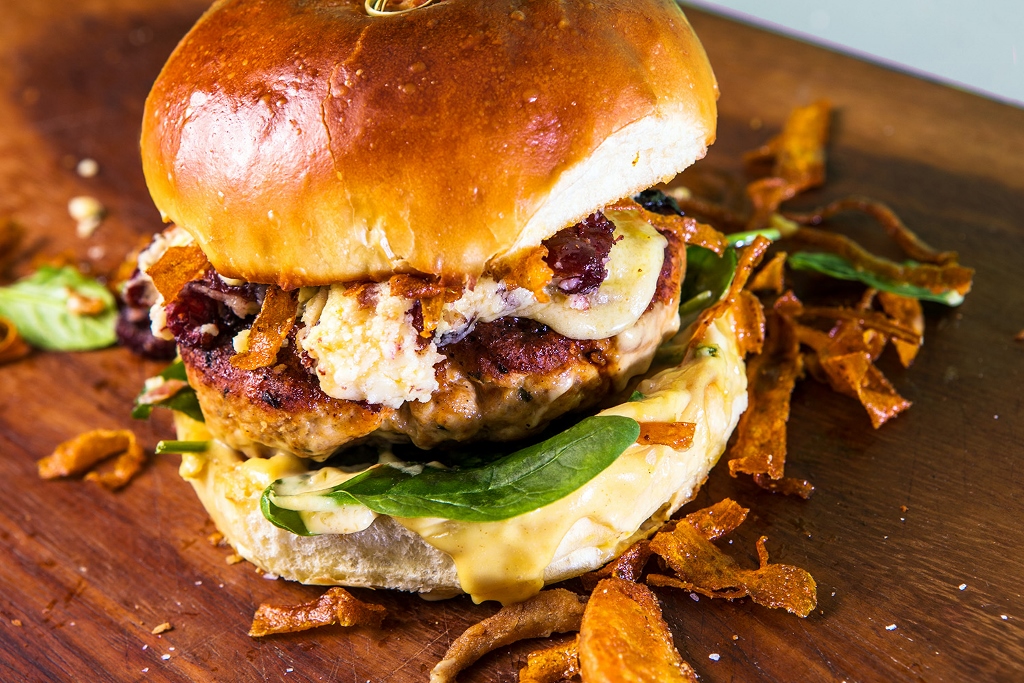 G: Why did you choose Shoreditch for the Plonk?
E: We have done many pop ups in and around the neighbourhood, so when the property cam available it made sense for us to give it a go!!
G: What would you say has been the most memorable experience while developing this business?
E: The most memorable experience was sitting on the back of a van, stuffed high with homemade mini golf madness, at the end of our first pop up, thinking I wonder where this will take us… Apparently not very far… only 1/4 mile down the road to Shoreditch!
G: What are your future plans?
E: Along with more pop ups, including heading back to The Horniman Museum. We plan to open up our workshop in London fields with a whole new 9 hole course, Vintage pinball machines, old school arcades, foosball tables and ping pong.