Boosting your health and immune system whilst enjoying pizza? Chance would be a fine thing. Fortunately, Zia Lucia is one of a smattering of new pizza-based hotspots in London to ditch the normal dough and feature charcoal on the menu. Boosting numerous health benefits such as bloating prevention, anti-ageing and even teeth-whitening (you wouldn't guess as you try pick out bits of charcoal pizza from your teeth directly after), Zia Lucia is harnessing the unending love that Londoners will always hold for pizzas, and putting their own spin on it.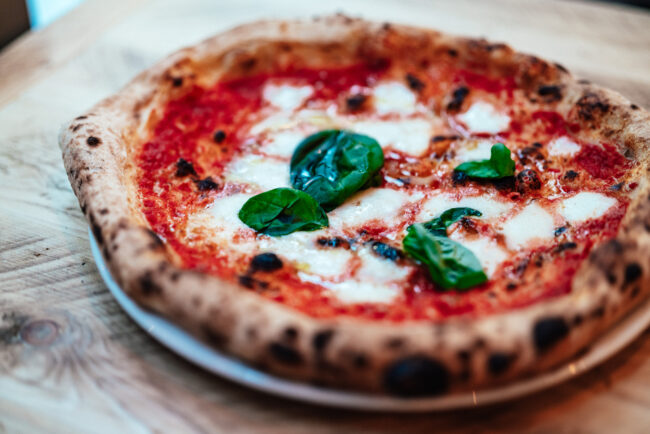 Set only minutes from Aldgate East station, Zia Lucia's newest restaurant is based in the Piazza walk, a clean, urban public square. You get a good view of Hamish Mackie's six mighty bronze horse sculptures, complete with water fountain and light display, from the safe confines of Zia Lucia's goldfish-style tall glass walls. The restaurant is warm (largely due to the presence of the huge pizza oven, which gives prime view for the creation of your dinner), as well as homely, reflecting the family-style inspiration of co-founders Gianluca and Claudio Vescovo. Well situated and warm, the restaurant is welcoming for busy city workers and families alike.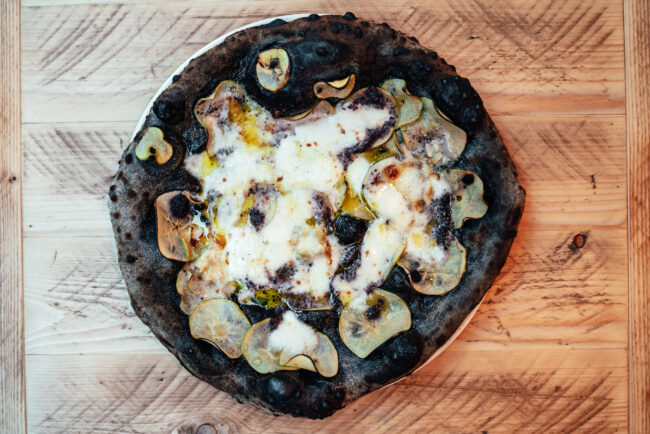 Those not enthused by pizza will struggle with the menu – but then those who dislike pizza are not to be trusted anyway. Zia Lucia's attraction is the diversity of dough-types on offer; the classic, wholemeal, vegetable-based charcoal, and gluten free. All of the typical Margaritas (£7.95) and Marinaras (£6.90) are on offer at a very reasonable price. Those fancying a more exotic pizza have space to branch out to toppings such as grilled vegetables, spicy n'duja sausage and a slightly fancier burrata mozzarella, at a small additional cost. Aperols and Negronis, wines and beers, are on hand to emphasise that Italian feel. The tiramisu is not to be missed, with soft and melt-in-the-mouth layers topping off the meal on a high.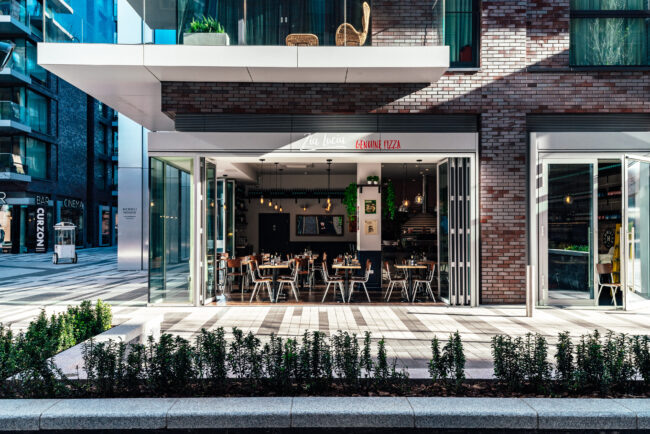 Unit 1a 12 Piazza Walk
London
E1 8ZH
Monday – Sunday 11.30am-22.30pm