ÀLEA project is a genderless streetwear brand, 100% made in Italy, that incorporates geometrical motives, digital stroke and a sustainable soul. The brand resonates with the new and conscious rebels, they naturally address the fundamental topic of running operations in a modern business scene.
xxx
G: What problem did you set out to fix in this world? 
We simultaneously used organic cotton, certified GOTS (Global Organic Textile Standard), and dead stock to develop a sustainable collection. Organic cotton uses far less water too. The main benefit of organic materials, however, is that the crops aren't treated with pesticides, insecticides, herbicides and Genetically Modified Organisms. These toxins are harmful for farmers and workers, us as consumers, and entire wildlife ecosystems.
Our dead-stock goods customization process ensures two environmental benefits: the first of giving a "second life" to unutilized warehouse inventories and the second is a remarkable 90% reduction of the production process impact, thanks to a new generation printer.
G: How did you find your 'Why"?
Today the majority of brands talk about sustainability but "green washing" is increasing respectively. Actually people superficially know what the word "sustainability" means.
Our aim is to teach young generations what the real sustainability is, through a fresh brand that "speaks their language". 
Thanks to the strong knowledge of our designer Vincenzo Lattanzio (previously a researcher of fabrics for Jil Sander, Giorgio Armani, Prada and Ermenegildo Zegna) we created the first collection FW20 using the best quality jerseys and the excellence of the Italian suppliers.
G: How did you convert your passion into a business? 
Our team is perfectly matched: Vincenzo Lattanzio is the designer, Tatiana Orlova (previous experience in sales gained in New Guards Group) represents the commercial part of the brand  and I am focused on the strategic and financial activities. Actually we have always had a very clear idea, so we made a business plan and won a competition, organized by Apulia Region in Italy and immediately launched the brand. Our vision never changed during our way.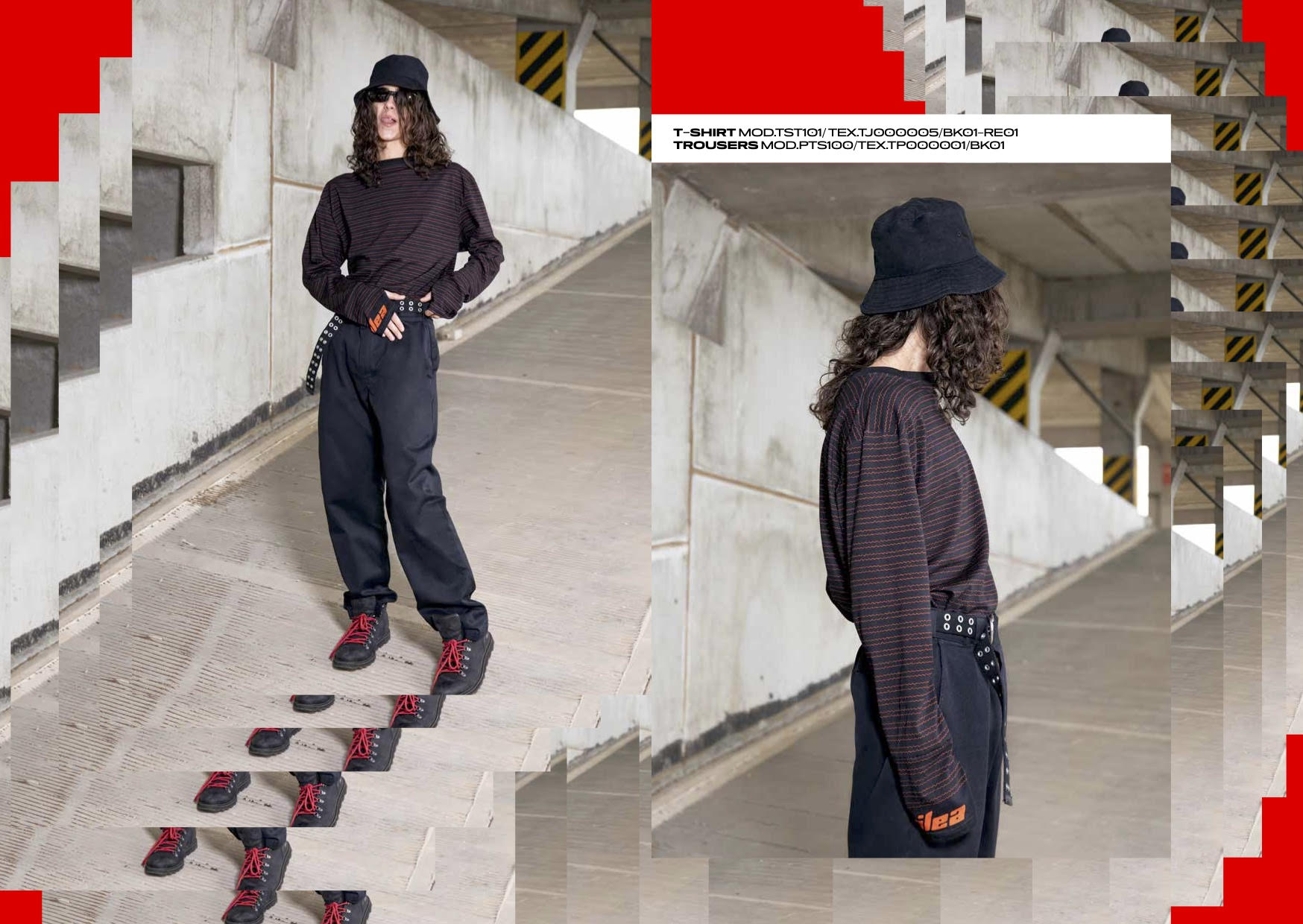 G: How long did it take until you start making a living out of it? 
It took about six months to settle up everything. Of course we had a specific budget to do that and we tried to balance everything in order to make things done at the best of our possibilities.
G: What were the biggest obstacles launching the company and how did you overcome them?
The biggest obstacle was making a sustainable product, 100% made in Italy at an affordable price. We overcame the problem by reducing our profits.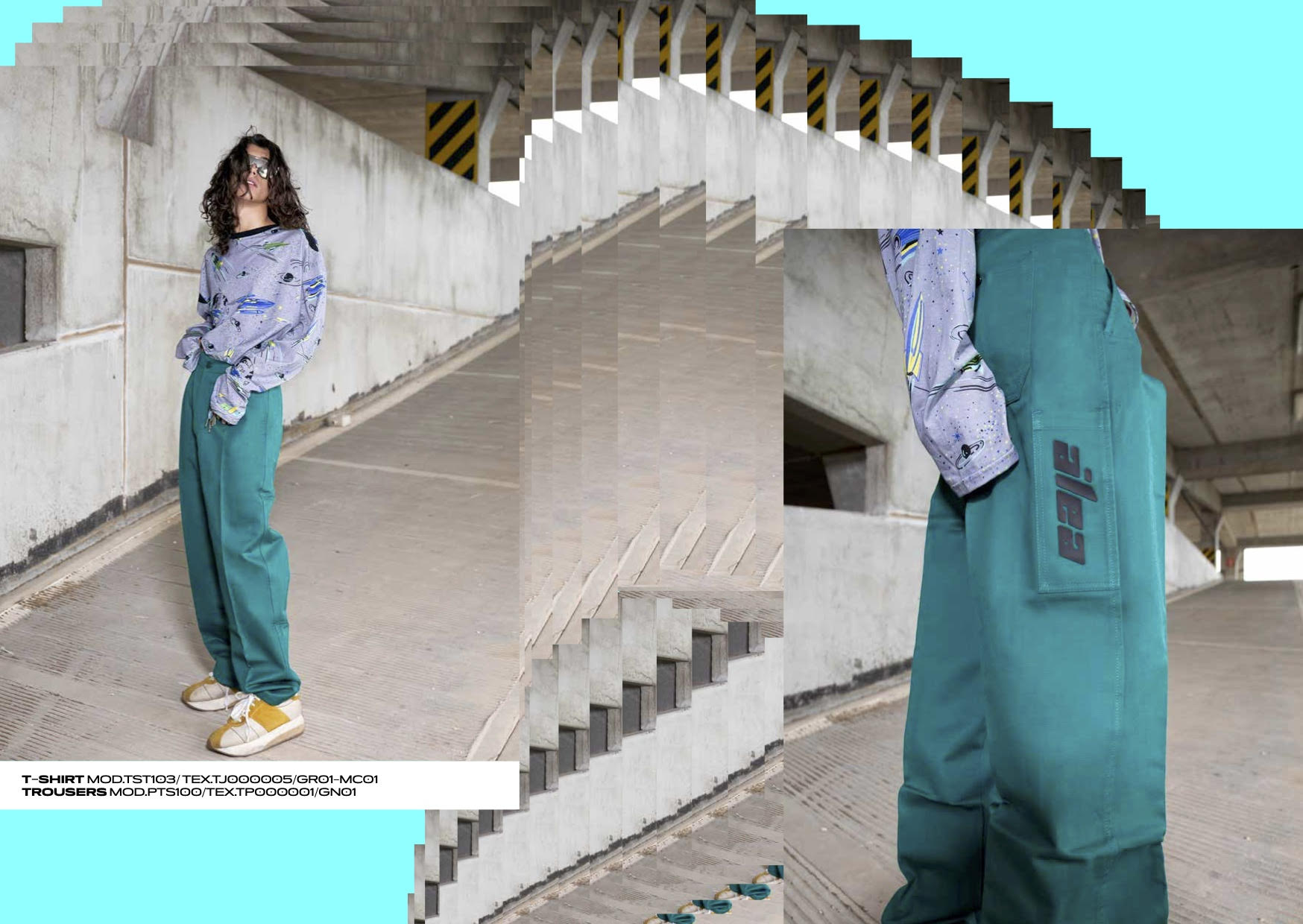 G: Why do you think people fell in love with your company?  
Because ÀLEA tells a story, it is inspired by british hooligans's casual style in '90s and unites decò motives & modernism of the 60s and Movimento Arte Concreta, established in Milan during the 40s, all four ultimately pass through a distortive digital lens. 
G: How do you promote your brand? Have any tactics been especially effective in helping you to grow your audience? 
Apart from the brand being sustainable, we have also aimed to support, at our humble extent, the local suppliers and factories. ÀLEA is completely produced in Italy and the major part of the collection is being manufactured in our home Region, Apulia. 
We started to promote the brand by presenting our first collection during the Paris fashion week in January of this year. 
The best tactic so far has been being honest about our ongoing and future sustainable initiatives. We don't pretend to change the industry, at least now, but we are transmitting an example that even the smallest business can initiate a positive change.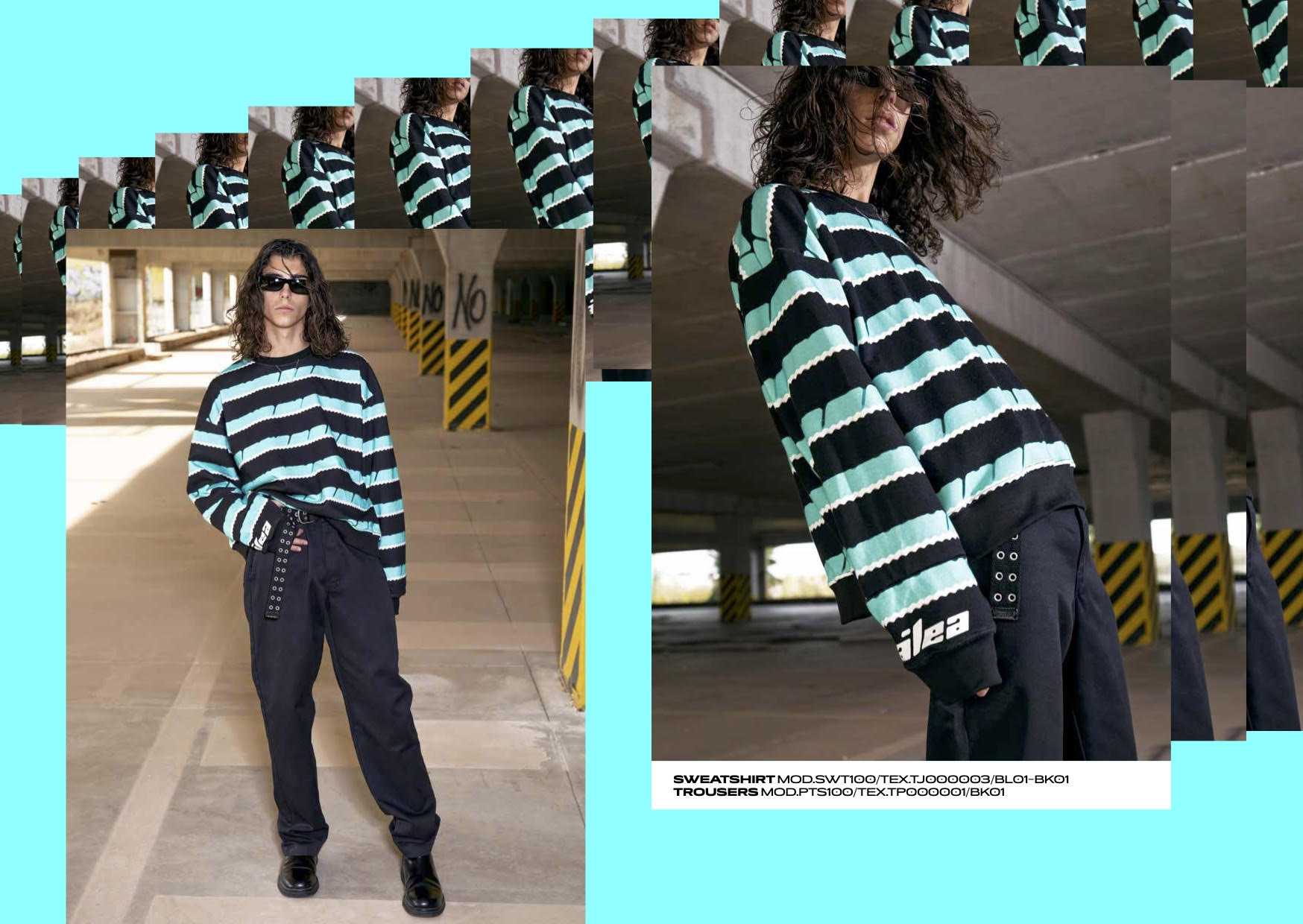 G: What 3 pieces of advice would you give to the people who want to create something, but not sure how or where to start ? 
Always starting from an idea and proving its feasibility with numbers (business plan).
Your project needs to have a purpose apart from money. Try not to be alone, find somebody who could help you in your journey with his technical skills. 
G: Have you had any mentors or role models that have influenced you? Who do you learn from how to grow your business? 
Yes, my ex boss is a model for me. Sometimes, when I don't know how to figure out a problem I tend to follow his teachings. 
G: Who/what are your favorite CEOs/Businesses in Shoreditch or East London?
Browns East of course :)
G: Where do you see your company in a few years' time and what are your thoughts on the future of your industry and how is it changing?
I would like to see ÀLEA in all the major boutiques worldwide as a concrete sustainability symbol and a new streetwear model.