Gian Power is the founder of TLC Lions who are on a mission to ignite emotion in the workplace through storytelling. Through the unique Online Learning Series they combine key inclusion, mental health & wellbeing themes alongside business skills. TLC Lions support over 140 organisations including Sony, American Express, Marriott, Morgan Stanley etc have reached over 57 countries and advisors include members of Harvard & MIT. 
G: What problem did you set out to fix in this world? 
I started my career at Deutsche Bank and later at PwC and soon realised the lack of emotion that was apparent in the corporate world and decided I had to change this. In 2015 my normal life changed overnight. My father was murdered on a business trip and I soon realised nothing would be the same again. I began to see the workplace in a different light. 
With my story across the media, more and more people began sharing their stories with me but would often hide it, see it as a weakness and not share wider. Yet I'd seen that by sharing my story and being around leaders who cared and led with empathy, I was much more loyal to them and the brand at PwC. It wasn't only the right thing to do, being human in a team but also saw increased productivity and had a clear business case. 
There was a serious lack of emotion in the workplace and it was a problem I needed to fix. 
G: How did you find your 'Why" and What did inspire you to do this? 
Our mission to ignite emotion in organisations is close to my heart – sparked from my own experiences, it became ever more apparent when others across the city started sharing stories with me, bankers, creatives, lawyers etc. I was not prepared to sit there and do nothing. I had to create change. 
When I started sharing this 'problem' with others around needing corporates to become more human, more caring – almost everyone without exception agreed with me. I soon realised this also knew no borders, UK, Germany, US, UAE etc the messages were the same. 
This overwhelming response to a simple thought, proved to me that this idea needed to be driven further. It's for that reason I took the big leap and left the corporate world. 
G: How did you convert your passion into a business?
I left my job at PwC with around £400 in the bank account, I lost everything from my father's estate in legal battles – I pretty much had nothing other than a mission and self belief. I firstly wanted a name and Lion is mine and my father's middle name – so TLC Lions was born. 
I realised that to bring emotion into the workplace meant evoking empathy. At the front of my mind was the story of an Auschwitz survivor I had heard as a young student Mindu Hornick – hearing impactful yet real stories that are tailored to the audience was powerful to create empathy and understanding. It's for this reason I brought together the 'Lions' , our ordinary people, with extraordinary stories around the world. 
Whilst looking for such people, I knew my own cash was running out – I was living on the most basic food to stretch my funds and in a box room in London. I did create a plan on a whiteboard, a very basic model of what this would look like alongside my plans for growth on excel (the inner accountant in me!). 
I do agree that business plans soon become outdated as you enter the real world and bring your mission to life however I have stayed true to my mission from day one. We might have changed the ways we deliver that from in person to online and beyond but the focus remains to ignite emotion in workplaces through storytelling.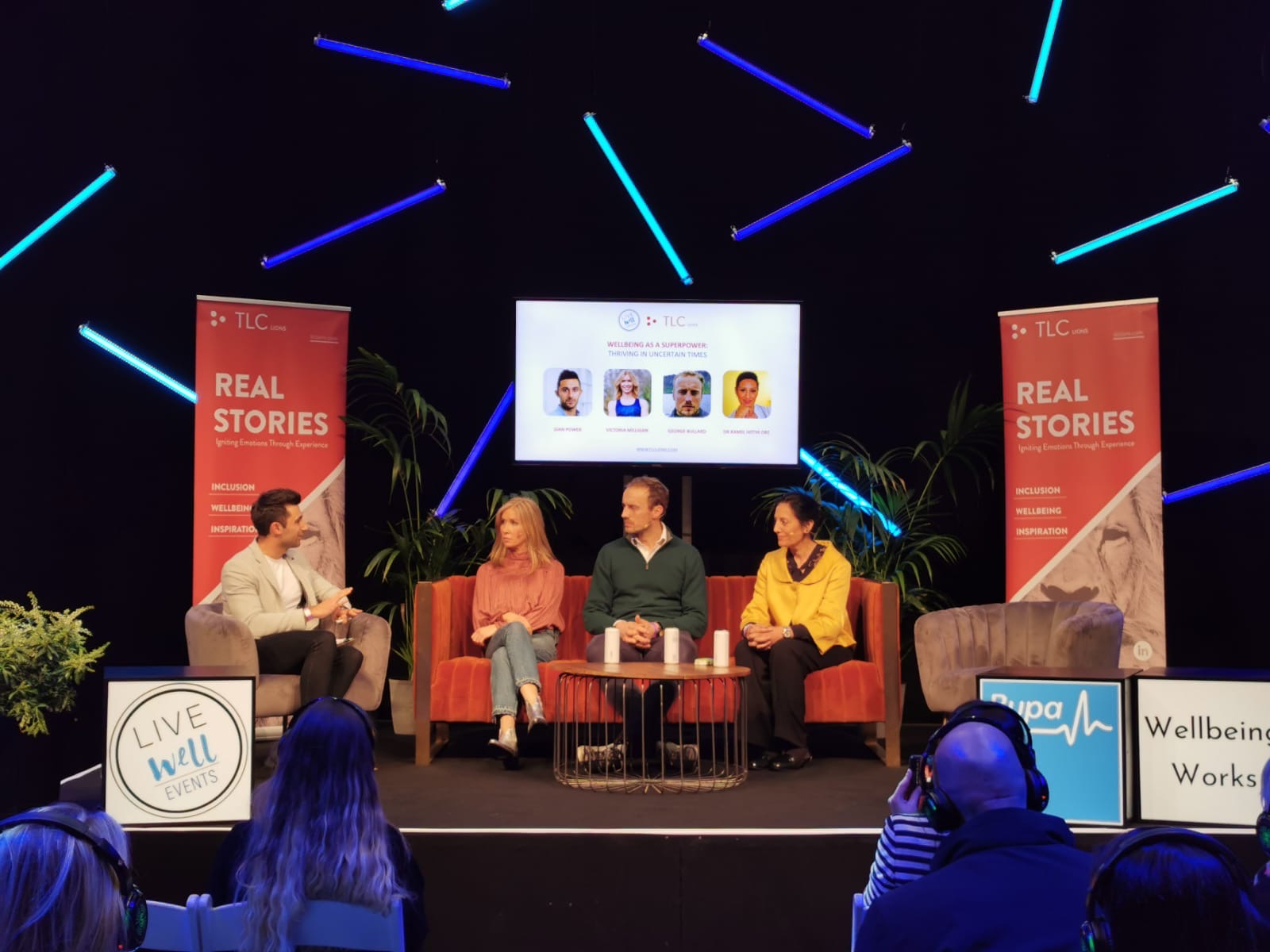 G: What were the biggest obstacles launching the company and how did you overcome them?
At this point, the obstacles in my personal life were huge and working on the company was almost the relaxing part which I know is not often the case for many people. I realised that it would take some time to work with large corporations – the size I was aiming to support and soon began early conversations, using my network that led to our first clients at Rothschild and Sony Pictures. 
There were other small obstacles e.g. learning how to run social media, build a website but you soon realise that every entrepreneur is in the same boat, you google, you YouTube and learn. For every obstacle or limitation in my life that arises, I'm just as quick to write down a way to eliminate them and work through to the other side.
G: How do you promote your platform?
LinkedIn has been a huge platform for our work and attracted a truly global following with weekly messages around the world. There was a key moment that changed everything for me – back in July 2018 when I met with Business Insider. 
I remember that article going out and then waking up to over 1,000 emails and messages, requests to work with us, advisors asking to join my advisory board – it was pretty surreal and I am so grateful that this happened. Overnight it propelled us forward, I welcomed Chris Brown (former EY Partner) and Dr Rajni Aneja (Member of Harvard/MIT and senior member of Sanofi) to my Advisory board. Their personal stories and experience have helped shape our work. 
A few tips from me would be:
Engage with the right media for your brand or company, those you trust 

Reach out directly as the Founder to journalists where you can, it makes the difference 

Share content that is genuine and authentic and adds value to others

If online, share the highs but also the lows of your journey – people want real people
G: What 3 pieces of advice would you give to the people who want to create something, but not sure how or where to start ? (What do people with passion for a good deed need to focus on in order to add value?) 
Write everything down. Open up a word doc and unstructured write down every thought, idea and plan and keep adding to it. It will never be complete but after a few days start structuring those ideas into a plan of action and with small steps 

List down the 10 assumptions you are making about your customers and the product/service/idea you are working on and then convert them into 10 open questions 

Speak to the customer – create a TypeForm with your questions and start getting feedback from others – take it from your head and share far and wide, feedback is key both to develop your work but also making you feel accountable to keep going.
*You will encounter the 'red people' I call them, who will push you back, tell you your idea isn't great and see every risk you can imagine. Note their points down but don't let this stop you!
G: Have you had any mentors or role models that have influenced you? 
I am inspired by so many everyday including all of our TLC Lions with some incredible stories you can read online (www.tlclions.com/lions). My non-exec director Dr Kamel Hothi OBE has been a brilliant driving force at TLC Lions bringing her 40 years of knowledge of the corporate world. Others include Ali Trauttmansdorff, HR Director of Rothschild & Co who has been my mentor for almost 10 years since university. 
Wider – I am inspired through Podcasts (Masters of Scale), Movies (Joy & Self-Made) and books including Tools of the Titans, a book that had a huge impact on me to leave the corporate world. 
G: Where do you see your company in a few years' time and what are your thoughts on the future of your industry how is it changing?
Our mission stays clear though a lot of our work is moving online with the newly launched Online Learning Series – igniting empathy and emotion through our powerful bitesize learning videos for employees to watch anywhere, anytime with practical tips and tailored to the corporate world. This is allowing us to reach a wider and global audience every day. I'm also working on something new and exciting with the US and can't wait to share more soon!