Simple, affordable dishes, in a city that can sometimes overprice a plate of spaghetti, is what Emilia's Crafted Pasta focuses on delivering. First opened in St Katharine's Docks in 2017, a follow-up sister restaurant was opened in Aldgate in 2017; highlighting the success of the fresh pasta business.
Acknowledging their strengths, and sticking to a niche, Emilia's serves solely pasta dishes. The menu incorporates four different pastas, each inspired by a region of Italy. Founder Andrew Macleod travelled high and low across Italy, in particular the Emilia-Romagna region, finding inspiration in traditional ingredients and trademark cooking methods, to incorporate authenticity into the London-based dishes.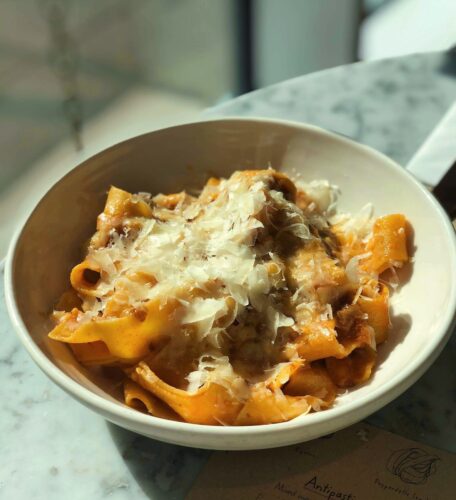 Of the pasta, the slow cooked process of the béchamel Bolognese pappardelle supplemented the undertones of the tomato and other complimentary flavours, and the pancetta and pecorino carbonara is a classic, almost home-cooked carbonara upon a perfectly aldente bucatini pasta. The highlight of the pasta dishes on offer is however and most unusually the vegetarian option. The homemade creamy mushroom sauce with chestnut mushrooms involves pieces of walnuts, giving the dish a most satisfying crunch. One has not to fear soggy pasta, as the first 'house rule' as displayed on a nearby wall in the restaurant reads 'our pasta will always be served aldente, soft just isn't the Italian way'.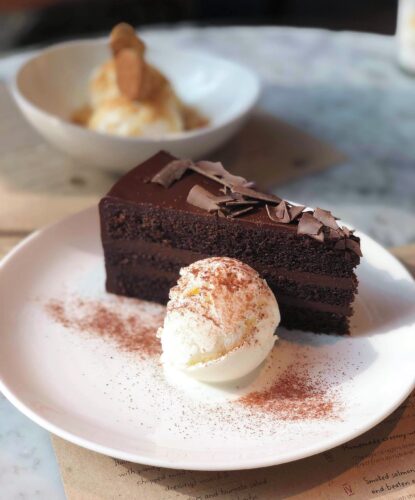 Although Emilia's main dishes are limited to pasta, there are plenty of additional sides, and failing that, drinks, to satisfy a wide range of customers. The antipasti includes a selection of cured meats, olives, and fine sourdough. Two larger salads are also on offer for those seeking a lighter meal, including a timeless creamy burrata and heritage tomato arrangement.  The signature homemade amaretto tiramisu –  yellow from the usage of eggs – is highly recommended as a sweet conclusion to the meal, as light and fluffy and in no way overpowered by the alcoholic elements. For those, however, that do wish to enjoy a boozy accompaniment to their meal, Emilia's offers a small selection of fine wines, and a notable Amaretto sour cocktail involving a perfect balance of almond flavouring, refreshing sourness, and frothy egg white.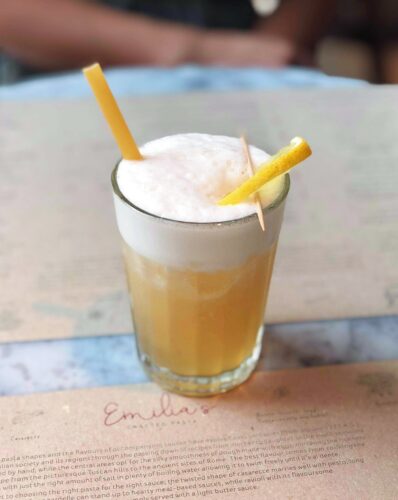 Both venues channel a homely and cosy atmosphere. The interiors are cosy and small without feeling cramped, and offer an ideal setting for a relaxed post-work dinner in an intimate setting, or an upmarket family meal. Emilia's is also an ideal venue for hosting larger groups to dine.
Good for – casual evening with friends and unpretentious food at affordable prices.
Not so good for – a long sit-down meal as food comes quickly and customers are casual.
Price – ££
Open for dinner Monday – Thursday, lunch & dinner Friday – Sunday
Emilia's Crafted Pasta
77 Alie Street
Whitechapel
E1 8NH