Reggae and bass pioneers in London, Florida, and Jamaica, will come together on Sunday 15th November for No Bass Like Home – a seven-hour online festival showcasing performances from local and international artists celebrating Brent's reggae heritage – presented by Brent 2020, London Borough of Culture.
The line-up, curated by BBC Radio 1Xtra's Seani B, will include performances from Julian Marley, The Cimarons, Marla Brown, and Silverstar Sound, with live sets from Brent reggae royalty Janet Kay, General Levy and Big Zeeks, Girls I Rate presents Alicai Harley, Amaria, Brixx and DJ Carmen, as well as a special performance from Brent's Reggae Community Choir.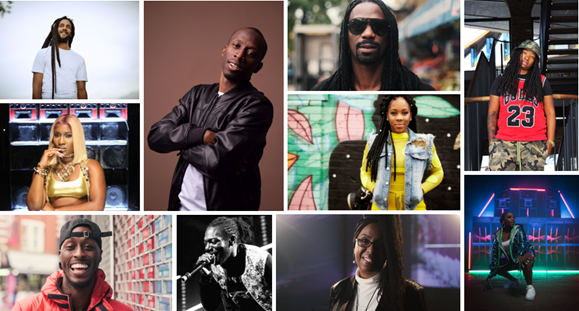 During the 1970s reggae exploded in Brent, with the borough becoming a powerhouse of producing and championing black British music across the UK and the world.
Pioneering label Trojan Records, founded in Willesden in 1968, brought reggae music to British listeners for the first time, cementing the careers of reggae legends like Bob Marley and championing music by Caribbean immigrants. Sound systems and clubs across Brent blasted vital new music, and Brent produced musicians of its own, from Britain's first homegrown reggae band The Cimarons to Janet Kay, the first British-born black female to top the UK charts.
No Bass Like Home will feature performances streamed from the Brent Black Music Co-op Recording Studios in Willesden, Brent, and the legendary Harry J Studio in Kingston, Jamaica. 
Between sets, the festival will uncover the musical, cultural and social history of reggae in and around Brent – the cradle of British reggae – including conversations with key figures from the Brent reggae community.
NO BASS LIKE HOME – Sunday 15th November, 12.00 – 19.00:
GIRLS I RATE PRESENTS ALICAI HARLEY, AMARIA, BRIXX AND DJ CARMEN
SWEETIE IRIE
CHUKKI STARR
GENERAL LEVY
SILVERSTAR SOUND
JANET KAY
STINGRAY PRESENTS…
CHRISTOPHER ELLIS
RANKING MERVA
THE CIMARONS
REGGAE CHOIR
MARLA BROWN
BIG ZEEKS & SHELLINGTON HIGH ROAD
KEN BOOTHE
JULIAN MARLEY
HORACE ANDY
TONY MATTERHORN
Join the festival here:
https://www.brent2020.co.uk/whats-happening/programmes/no-bass-like-home/online-festival/