From 30 November Londoners are invited to immerse themselves in art and design and wander the streets of Mayfair & Belgravia to discover its new outdoor gallery trail, Wander Art. Hosted by Landlord Grosvenor Britain & Ireland and curated by Alter-Projects, this bespoke walking trail will be home to creations from some of the world's most exciting artists including.
As the UK prepares to reopen the doors as restrictions ease, new artworks by acclaimed international and London-based artists will be unveiled in the squares, streets and on the buildings and architecture of Mayfair and Belgravia, creating an evolving, eye catching art trail, featuring sculptures, installations, and murals.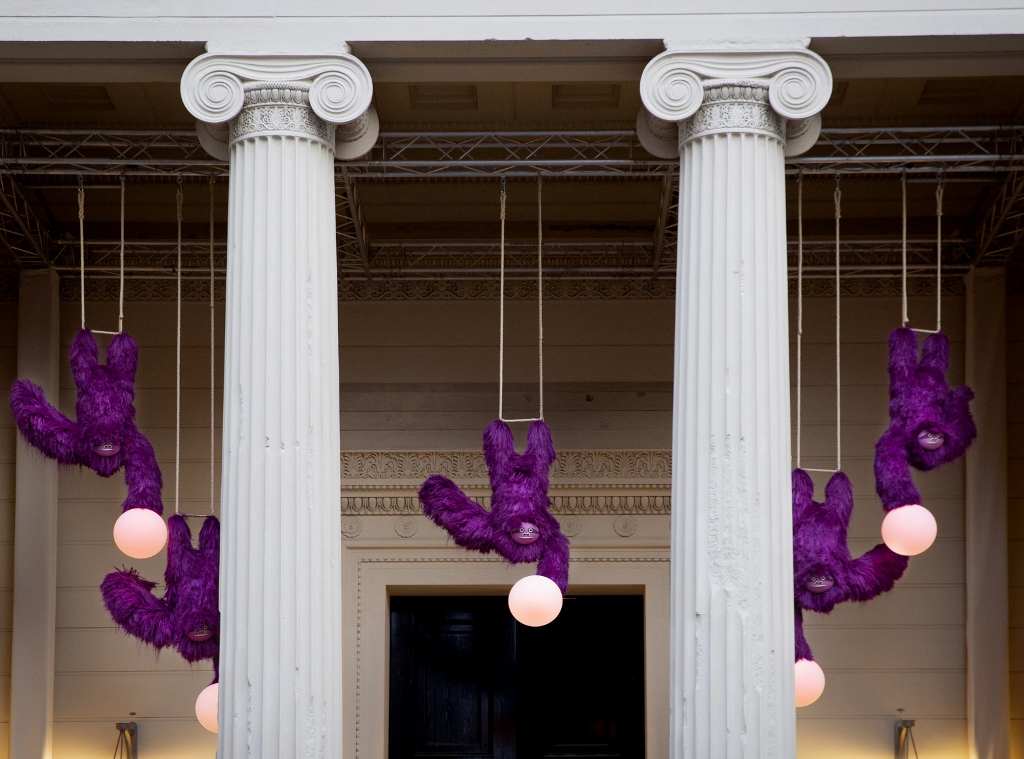 With 12 artworks in a range of distinctive striking and colourful styles, the art in the Wander Art trail celebrates the architecture and creative talents of London, drawing on personal stories and individual perspectives of the capital from artists local, national and international. The Wander Art walking trail is a way for anyone to engage with visual art through lockdown and beyond, giving the general public, art enthusiasts and critics alike a unique way to explore London outdoors this winter.
Mayfair sees new work unveiled by UK-based artists Yinka Ilori on Mount Street, Margaux Carpentier in Brown Hart Gardens and Morgan Myerscough in Grosvenor Square, as well as international artists including French painter Julien Colombier on Mount Street and Mexican designer Fernando Laposse on Mercato Mayfair. The new commissions add to existing artworks, including Camille Walala's hugely popular 'Walala Lounge' on South Molton Street, and Neil French's 'Three Figures' in Bourdon Place, Mayfair.
Meanwhile in Belgravia, UK artists unveiling their work on the elegant streets of Belgravia include Craig & Karl in Eccleston Yards, Kinska on Pimlico Road, Richard Woods in Lower Grosvenor Gardens, and Emily Forgot on Elizabeth Street, with international artists such as Barcelona-based Ricardo Cavolo in Eccleston Yards, Germany's Jordan Söderberg Mills in Halkin Arcade, and Brazil's Andre Mendes on Eccleston Street.