Today, the Museum of London is announcing the acquisition of 13 Tweets from Londoners shared during the initial lockdown, in a strand of its ongoing Collecting COVID project entitled Going Viral.
This follows on from research published in August 2020 by Twitter UK called History in the Tweeting, which identified seven behaviours that emerged or accelerated during lockdown. The findings painted a picture of what people were experiencing and sharing digitally during this time.
Social media interaction has been an intrinsic shared experience for millions during the COVID-19 crisis, which may have long-term effects on the way personal and professional communities connect for years to come.
Going Viral, a rapid-response, digital collecting initiative, was active during the first lockdown of 2020 and sought to investigate and record the increase of social media use by Londoners to communicate shared experiences. The 13 Tweets acquired into the Museum of London's permanent London Collection lay bare people's emotions and frustrations during this unprecedented year.
The Going Viral project team focused on collecting text, memes, videos and images that went 'viral' on Twitter, which the project team defined as content that was 'shared' or 'liked' more than 30,000 times. Additional Tweets collected by the team will be considered for acquisition next year. A few examples of those thus far acquired include: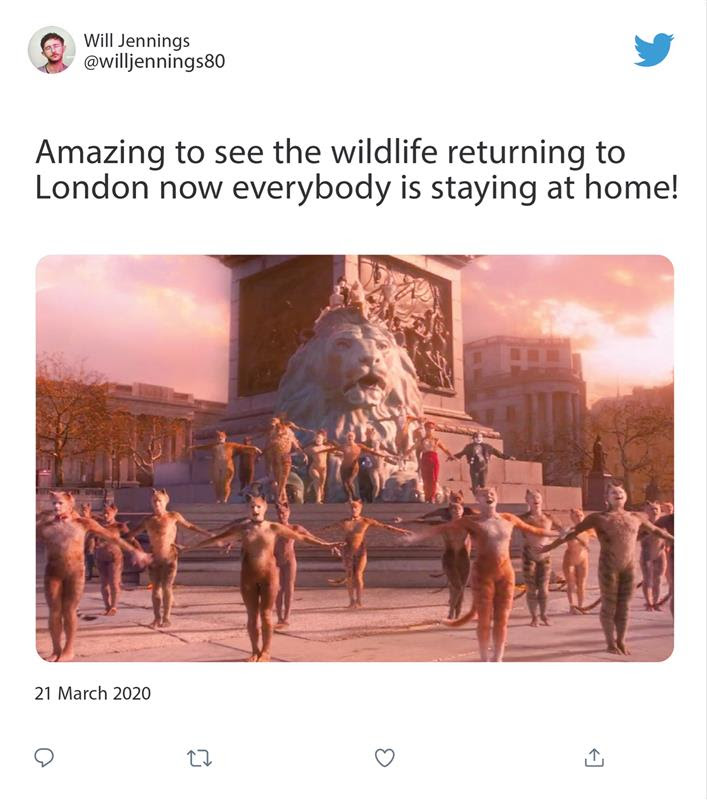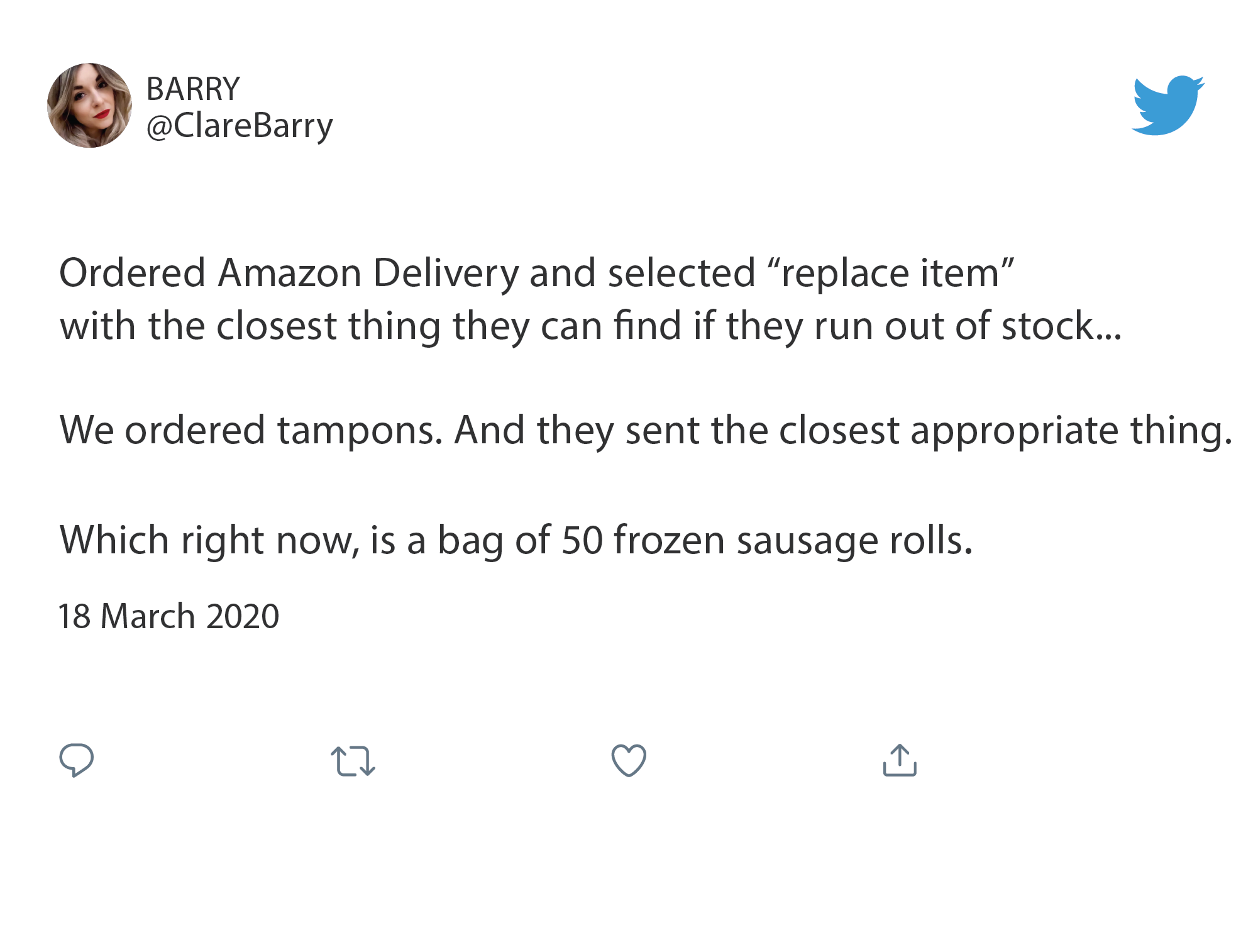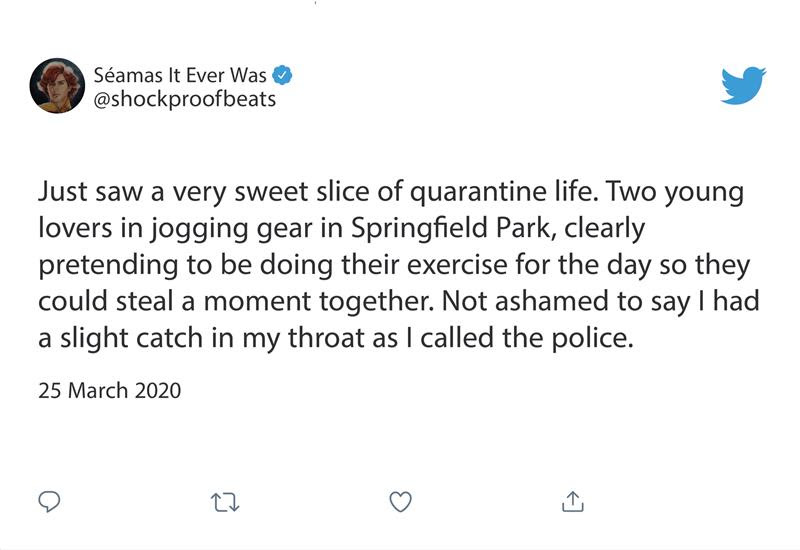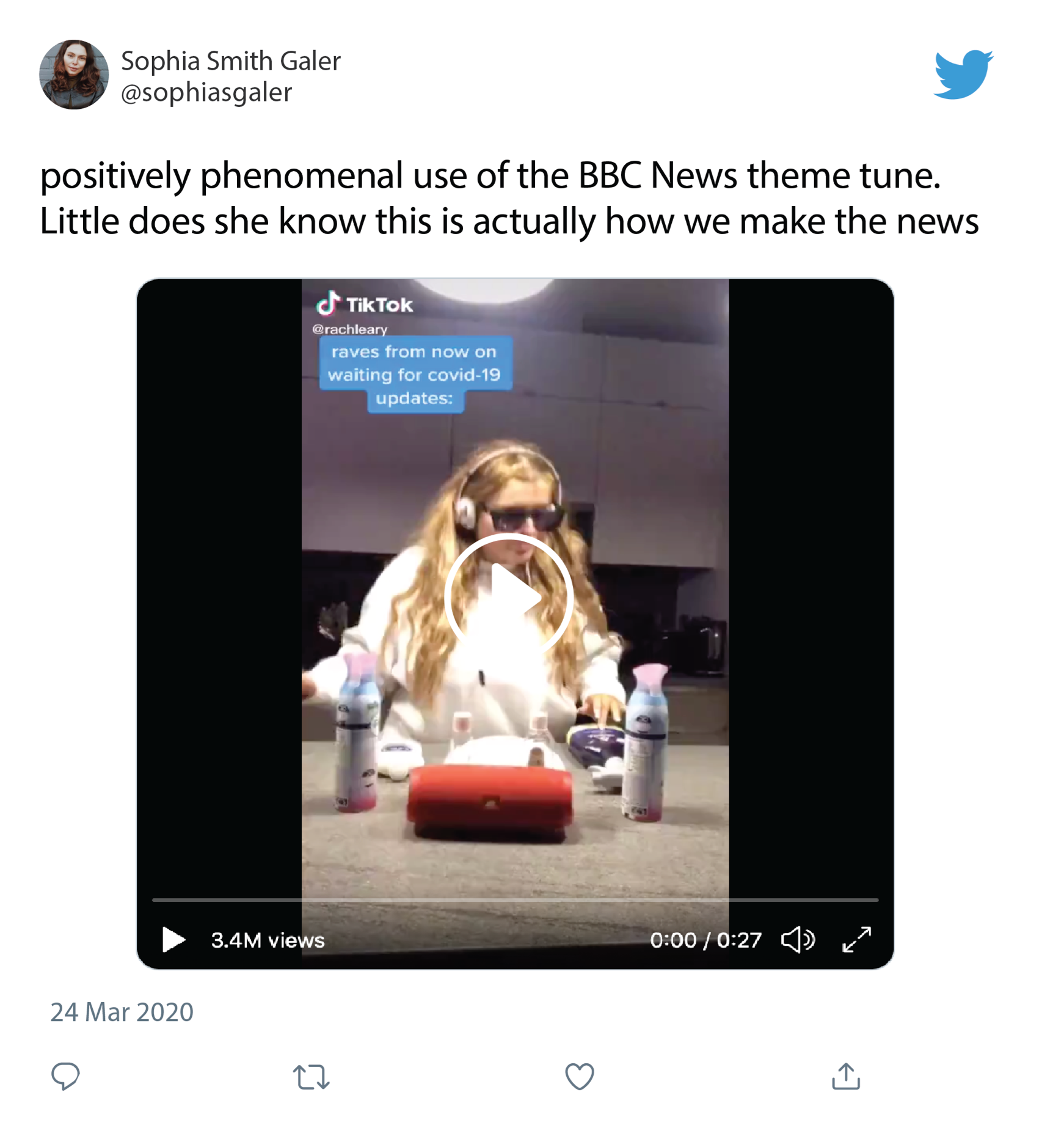 Foteini Aravani, Digital Curator at the Museum of London, said: 'Humour and sarcasm have always been an inherent characteristic of Londoners, but especially employed as coping mechanisms throughout history in times of crisis and hardship. The COVID-19 pandemic has been no different with imagination, creativity and wit uniting us in never before seen ways while we're physically separated by social distancing measures. We decided to focus on Tweets as Twitter first coined the term 'going viral' and we tried to identify content that was 'shared' or 'liked' by at least 30,000 different people, creating a vital virtual form of camaraderie between Londoners in the lockdown. We were thrilled to speak with Twitter UK recently about their findings in 'History in the Tweeting' and confirm that the surge in social activity during the pandemic was indeed an integral part of lockdown for Londoners and will form a key part of Collecting COVID which aims to help future generations understand this extraordinary time.'