Sharanya Haridas has an insider's perspective on technology and innovation which has been gained through working at start-ups in India and Silicon Valley. In 2018, The New York Times noted that Haridas was "a principle at BlackBuck, a digital logistics start-up in Bangalore, India, where she heads marketing". Previous to this role, Haridas was a marketer at NimbleCommerce and Blackhawk Network in California.
Writing About Tech InnovationSharanya Haridas is an extensive writer on technology. When writing for The Brooklyn Ink, Haridas wrote about DUMBO, the Brooklyn neighbourhood, and its transformation from "a manufacturing wasteland of abandoned cars and oil barrels – to a thriving industrial, commercial and tech hub, and a hot residential address with one of the highest rents in the city".

She also praised India's space mission in The Huffington Post, where she states, "In reaching Mars, the Indian Space Research Organization (ISRO) joins the ranks of Soviet space program, NASA and European Space Agency".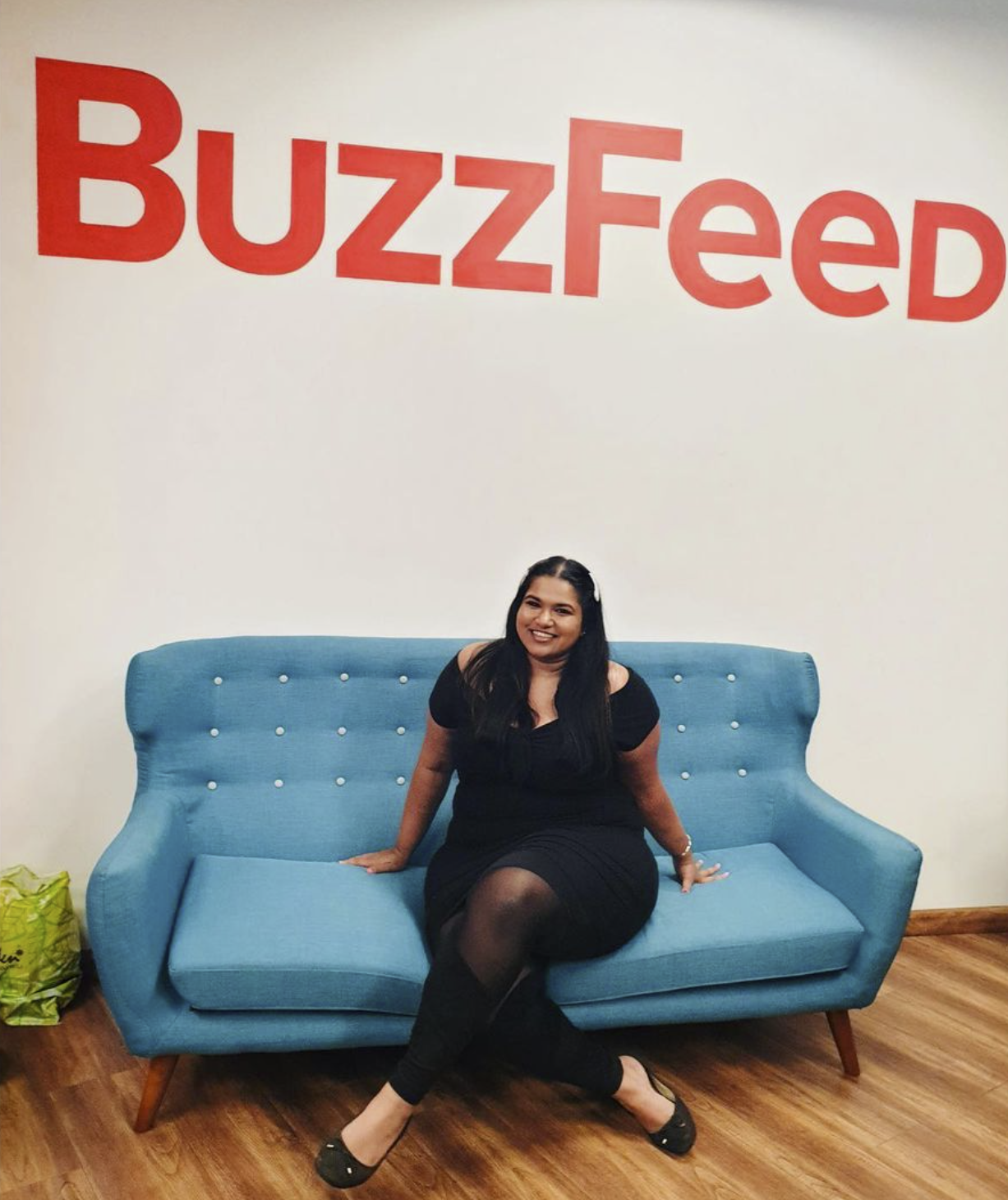 Haridas, as a Forbes contributor, has also written several articles on the topics of technology, entrepreneurship and innovation in India. In 'This Indian City Is Embracing BlockChain Technology' she writes about the Indian governments initiatives to accelerate the rate of tech innovation in the country. Here she states, "Flagship initiatives like Digital India, that aims to transform the knowledge economy, and start-up India, which aims to foster entrepreneurship and innovation – together with a variety of incentives – have boosted morale in the tech and business community." This article was later quoted on the popular financial content website Mondaq.

In 'Is Crypto's Decentralization A Bug, Not Just A Feature?' Haridas Warns about the dark side of cryptocurrency's decentralization saying "it's a perfect storm – a new, suddenly valuable commodity, information asymmetry, a lack of transparency, decentralization and low regulation… Crypto's ideal is a libertarian utopia defined by decentralization, free markets and empowering the individual. It's ironic, and a little sad, that humans invented this technology to create this utopian world, but the frailties of human behaviours are now stumbling blocks to achieving this ideal".
Viral Articles on Technology and Gadgets
Sharanya Haridas has written hundreds of articles as an editor for the viral media website BuzzFeed. Her popular technology and gadget review articles include '22 Wearable Gadgets and Fashion Tech Products on Amazon', '43 Gadgets You Need If Your Office Reopened Only To Go Back To Work From Home' as well as '35 Awesome Tech Gadgets To Gift Yourself Or Your Favourite Lady This Women's Day'.
Today, Haridas also volunteers her time with the Global Shapers Community, an initiative of the World Economic Forum that is driving change at a grassroots level in areas like entrepreneurship and the technological transformation of society.