This Easter, popular gaming event Power UP returns to the Science Museum for its fifth incarnation.
This spring visitors will once again be able to get hands-on with some of the very best video games, computers and consoles at the Science Museum as the interactive gaming extravaganza, Power UP, returns.
With over 160 consoles and hundreds of games, visitors of all ages and all levels of experience will be able to go on an immersive journey through the history of gaming. Power UP will explore the evolution of the console allowing visitors to try out early pioneering video consoles like Binatone or Atari 2600 or turn their hand to some of the latest in gaming technology with PlayStation and Xbox.
The fifth iteration of Power UP coincides with the 30th anniversary of Mario Kart. Visitors will be able to take on friends, family and strangers in this iconic game across a huge range of consoles, from SNES to Wii. Visitors can also revel in nostalgia with retro arcade classics Pong and Pac-Man, rock out on Guitar Hero or tackle a virtual reality mission with Astro Bot and floss it out on Fortnite.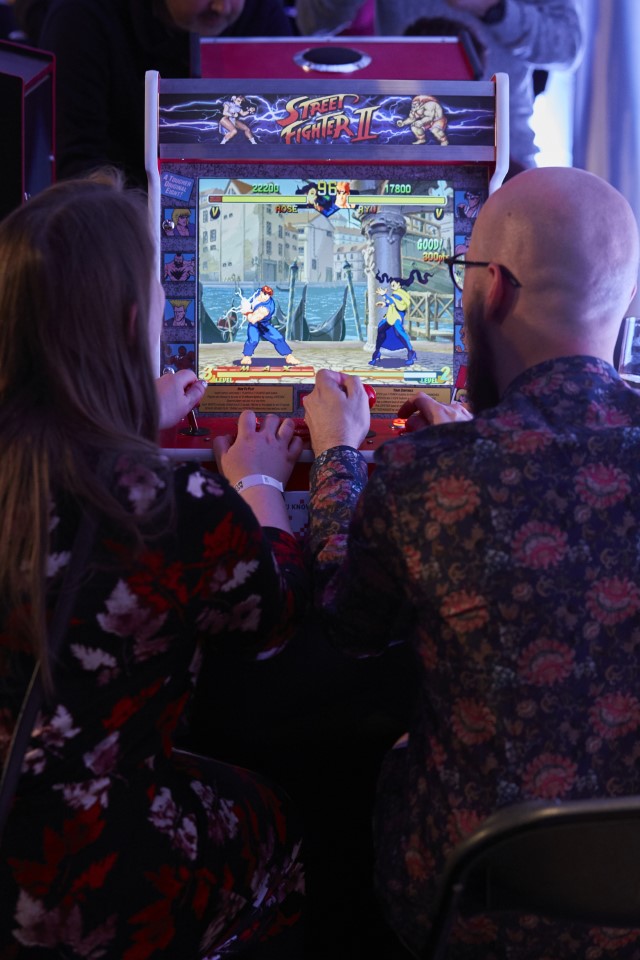 Power UP at the Science Museum © Jody Kingzett, Science Museum GroupAlistair Otto, Associate Commercial Director at the Science Museum Group, said: 'This year iconic arcade game Pong turns fifty and at Power UP visitors will get to discover in a hands-on way how video games have evolved over the following decades. Video games are a captivating combination of storytelling, technological advancement and thrill-seeking; this interactive experience offers visitors of all ages an opportunity to discover the possibilities of gaming technology, the evolution of game design but most importantly have fun!'
Adult-only evening sessions will take place on Wednesday 6, Tuesday 12 and Wednesday 13 April and are the perfect opportunity to grab a drink and battle it out in the ultimate Halo showdown.
This year will also see the return of Gaming Lates on Wednesday 27 April. This special edition of the Science Museum's popular adult-only Lates event will feature talks, workshops and activities exploring the science of gaming. While Early Birds, the sensory-friendly, relaxed morning sessions, will take place on Saturday 16 April, open for families with children who benefit from a quieter environment to enjoy Power UP. More details for both of these events will be announced in due course.