Tour de Moon is the brainchild of Dr Nelly Ben Hayoun in a bid to encourage radical imagination across the UK. In collaboration with nightlife workers and youth creatives Tour De Moon invites the public to reimagine the way they see the world.
Bringing together talks, cinema, music and games all under one cosmic theme – Tour de Moon is truly a festival like no other. Tour de Moon celebrates the relationship between the earth and the moon with a number of thought-provoking, exciting and original experiences; with a special focus on  nightlife, creativity and  culture. The festival will prompt visitors to ask 'Why can't we imagine a new way of thinking?' – highlighting the need for radical imagination in the current global climate as well as encouraging alternative futures.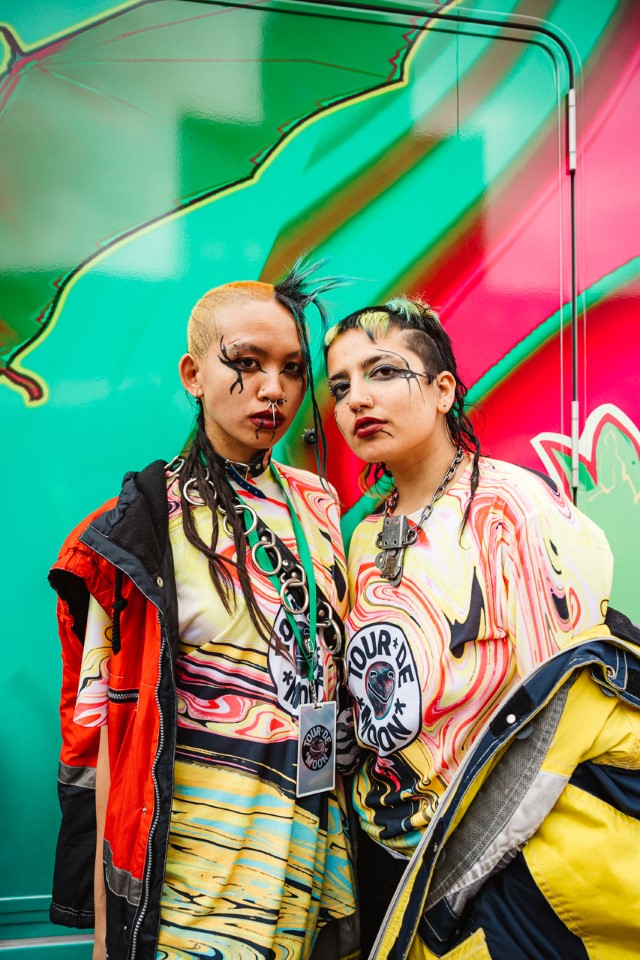 Visitors to the festival will experience:
Vibrant, traffic stopping, floats and interactive elements such as a rotating moon
A full size replica of The Natural History Museum's Archie The Squid
"Moon Games" a psychedelic inflatable playground created by astrophysicists, sports groups and youth organisations, designed by NASA
A direct hotline to "Luna", AKA the moon, via a giant red phone 
Immersive plays written by relevant new voices, buggy rides, SoundBaths, film screenings 
Live talks, performances, music and DJ sets inspired by the future of nightlife and our relationship with the moon 
Original and groundbreaking contributions from young creatives thanks to £1M of bursaries 
Repurposed disused buildings in Leicester, Newcastle and Southampton into moon-inspired theatrical spaces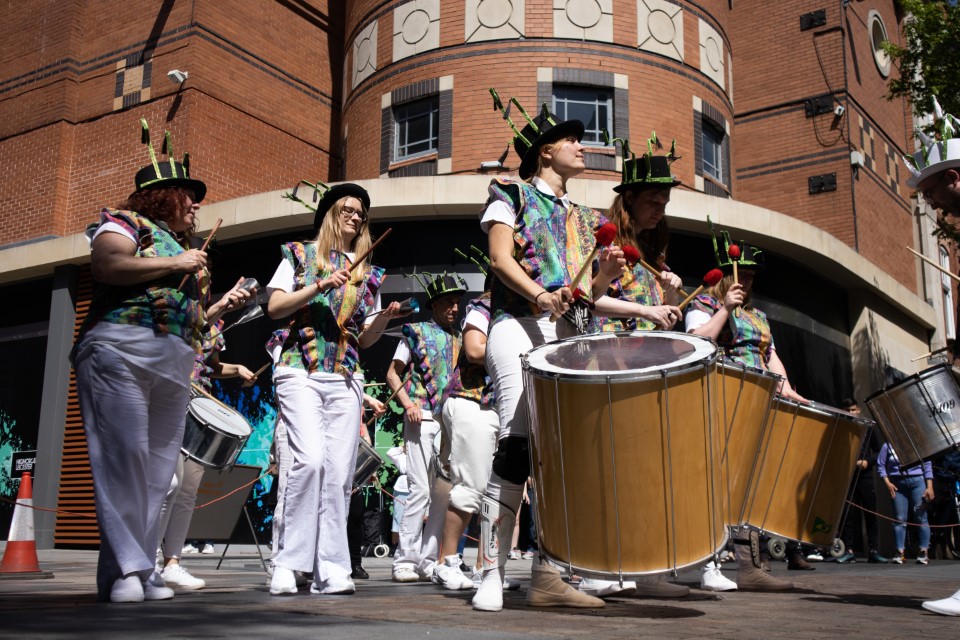 Tour de Moon is a free public festival; tickets to the four day events in Newcastle and Southampton can be obtained for each individual city 
here.
 For the Convoy tour – no tickets are required, just turn up and immerse yourself in the Tour de Moon universe.
TOUR DE MOON SCHEDULE
11 May | 6 -10:30pm – Bletchley – Stanier Square
12 May, | 6 -10:30pm –  Wolverhampton – Old Market Square
13- 16 May | 3 – 9pm – Leicester – FESTIVAL Humberstone Gate | Parade on 14th May @ 1:30pm
17 May | 6- 10:30pm – Grimsby – St James' Square
18 May | 6-10pm – Huddersfield – St George's Square
19 May | 6 – 10pm – Blackburn – Cathedral Square
20 May | 6 – 10:30pm – Barrow in Furness – Duke Street, Town Square
28-31 May | 3 – 9pm – Newcastle – FESTIVAL Nelson Street | Parade 29th May @ 6:30pm
8 June | 6 – 9pm – Plymouth – Central Park Events Space
10 – 13 June | 3 -9pm –  Southampton – FESTIVAL South Bargate |  Parade 10th June @ 6:30pm
14 June | 6 – 10:30pm – Farnborough – Queensmead Car Park
15 June | 6 – 10:30pm – Crawley – Queens Square
16 June | 2 – 8pm – Hackney, London – Pedro Youth Club | Rushmoor Road Street Party