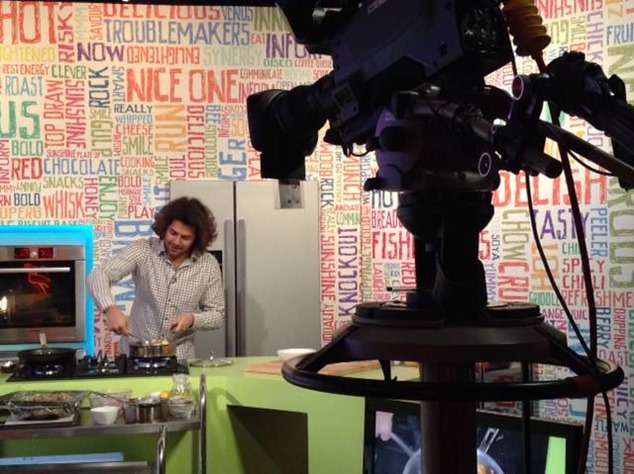 Tell us about Tapas Revolution Shoreditch, what inspired you to open up a tapas bar?
When I first arrived in London 10 years ago I was fascinated by the way people socialised in the UK, what they cooked and how they ate at home and in restaurants. I was really frustrated by the lack of good Spanish restaurants and Spanish cooking at home in the UK. I decided to make it my mission to put tapas on the map in the UK, and Tapas Revolution was born! The aim is to bring the casual, convivial experience of the tapas bars in Spain to the UK. We opened our first tapas bar at Westfield in 2010 and a second in Kent in 2011. Now we're opening our first neighbourhood tapas bar in Shoreditch, it will be open all day and serve great tapas and be the perfect place to come and share a bite with friends.
What is unique about the Shoreditch tapas bar?
The core of our tapas bars is the bar itself, the central bar is about 17 metres long and it's the centre of everything we do. There's also an open kitchen, diners and people walking by can see our chefs preparing the food. Shoreditch is also my first neighbourhood tapas bar, so I'm excited for lots of reasons.
How did you select the menu for the tapas bar? and What is your signature dish that everyone has to try?
The menu is from many different parts of Spain. There are a few classics like Calamares fritos (deep fried squid with aioli) and Croquetas de jamón (deep-fried Iberico ham and bechamel croquettes) that everyone will want to try, and I've put my own touch on. There's also some more personal recipes like Carrilleras ibéricas al chocolate (Iberian pork cheeks braised with chestnuts and chocolate) and Atún con ajoblanco y vinagreta (tuna carpaccio with almond sauce and citrus vinaigrette) that are great for sharing and tasting. Everyone should try our paella which will be served on Thursday lunchtimes, just like in Spain for the local workers.
Why did you choose Shoreditch/East London for the new tapas bar?
When I first came to London I lived in Shoreditch and always wanted to open up a tapas bar here. I felt it was the right thing to do at this point, after Tapas Revolution at Westfield and Bluewater.
What would you say has been the most memorable experience while developing this business?
The first day we opened at Westfield was a very special moment; I will feel exactly the same when we open in Shoreditch.
What are your future plans?
At the moment my plans are to keep making great food and bring tapas to the people of Shoreditch and beyond! We'll be opening another tapas bar in Birmingham this September and we're currently looking at two further locations.
Social links:
Twitter: @tapasrevolution
Facebook: Tapas Revolution London
Website: www.tapasrevolution.com