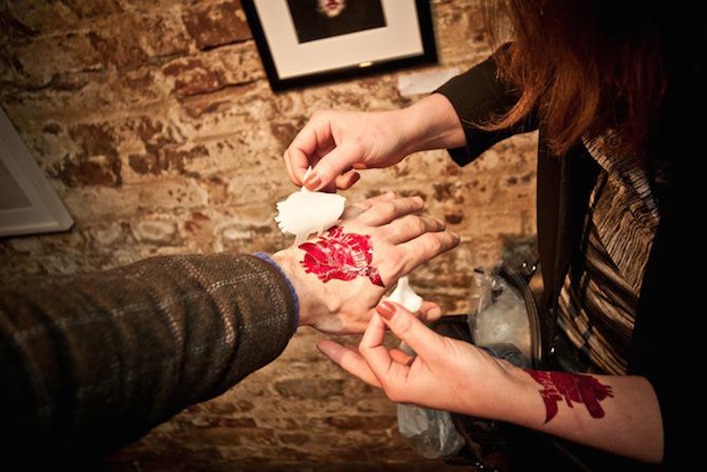 Tell us about Sweet Art
Sweet 'Art is an arts organisation dedicated to the promotion of art and artists. Although we work with artists at all levels of their careers we pride ourselves on being a non elitist and approachable organisation for those talented artists starting out that may find the art world to be a cold and difficult place to navigate. In tern our events also follow this ethos, we host arts events with a bit of a difference, that often showcase new technologies and include fun and thought provoking interactive art works. We also try to create a party atmosphere at our private views with great sponsors and freebies, that get audiences engaging with the artworks and artists. We work on a pop up basis as we believe that our shows, with their different themes, focuses and vibe need to play out in the space that suits. We avoid trying to realize each very different event in the same white space, that wouldn't work for us at all. We also offer a range of services from curating and hosting exhibitions and events to mentoring and supporting artists with portfolio reviews, PR and promotion.
What did inspire you to start? What is unique about this organisation?
We were inspired by a greater need for this kind of event in London, events that encourage a less passive engagement with the art scene. We also see people visit our shows that may never set foot in commercial galleries. No one can resist the opportunity to venture through a Narnia style wardrobe to then play with an interactive projected snowstorm now can they?! We love that these works draw people in and complement the more traditional or challenging pieces, and so do our artists who really appreciate the lively engagement and sense of community. We also tend to attract a different kind of buyer, along with those who have more experience of the art world.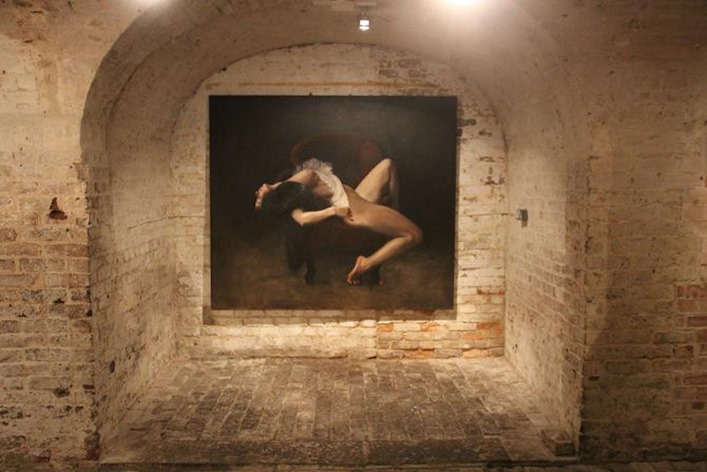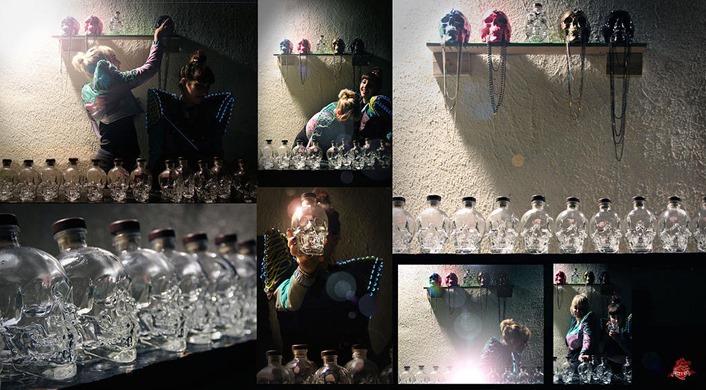 What were your most successful projects/exhibitions so far or what projects did you enjoy the most so far?
We were all really proud of our last large group show, held in the Hoxton Arches Gallery in September, as part of London fashion week. Seams was a multi media exhibition exploring the relationship between art and fashion. We curated a show that offered an alternative view on fashion week; with fashion designers, sculptors, fine artists and illustrators all addressing the theme with a view to celebrating but also critiquing and challenging fashion industry norms.
We pulled out all the stops to showcase what was an amazing selection of works. We had fashion designers showing their art inspired garments on live models on our opening night with the fun helped along by the generosity of our amazing sponsors, Crystal Head Vodka and Sipsmiths who kept the drinks coming for over 400 guests. Freebies on the night were handed out by models wearing Shara Hayz sound responsive, light up garments that guests really enjoyed interacting with and issues raised and addressed by our artists in response to the theme were a powerful and intelligent testament to the London art scene at present. It is important to Sweet 'Art to function ethically and we love the challenge of addressing and reflecting social and political issues through our exhibitions, juxtaposing that with the fun stuff! We raised money for BODY at Seams, a charity that supports those with body related issues including body dimorphic disorder.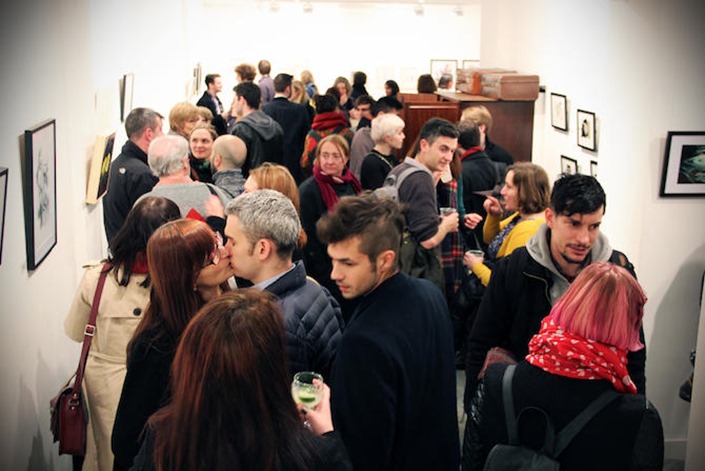 What are the main challenges maintaining what you do and how are you overcoming them?
Our main challenge is often finding the budget, spaces and energy to accommodate what are an endless list of ideas! As a team we are often guilty of encouraging each other with crazy and impractical ventures but we do have a lot of fun and I think it is evident in every show we curate.
How would you describe the art scene in Shoreditch/East London?
Still very present. Art stalwarts like the Whitechapel gallery, Victoria Miro and Raven Row ensure that contemporary art remains at the forefront of the area. It does feel however like the scene in and around Shoreditch has 'grown up' a fair bit in recent years with the Maureen Paley being a great example. It's no longer just about Vyner street being full of artists and students filling up on free beers every Thursday night. The art scene in Shoreditch, like everything has been affected by the recession and now art can sometimes feel more like business than pleasure.
What does the future have in store for Shoreditch?
There is of course a general fear surrounding 'gentrification' and the challenges it may bring for artists and smaller creative spaces struggling to balance the desire to push the boundaries and display challenging and current works and upcoming artists, with the need to be more commercial. Our sense is that with organisations like us and galleries like The Transition and Espacio Galleries, spaces that are still very much artist run and artist focused, that the scene as always will adapt, evolve and thrive.
Shoreditch can also look forward to our next large group show in aid of International Women's Day at the Espacio Gallery, running from the 31st March – 5th April. Private view is the 2nd April for First Thursdays!
Social links:
Twitter: @wearesweetart
Facebook: www.facebook.com/wearesweetart
Website: www.wearesweetart.com