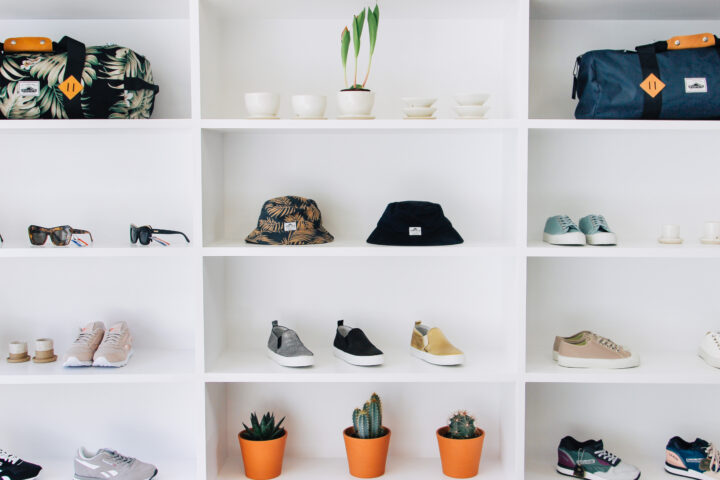 The UK's first women's only sneaker store Pam Pam opened its doors to public on 129, Bethnal Green Road. Stocking leading sportswear brands such as adidas, Saucony, New Balance and Reebok Pam Pam leads the way in providing sneakers to ever growing demand by the ladies! The store celebrated its launch with a packed party last Thursday as well! We've asked a few questions to founders Bethany Heggarty and Rio Holland and here's what they said!
Could you please explain briefly what triggered the idea?
Having both worked in menswear separately and together over the years, we've both found that women look for their sizes in mens clothing and footwear. We realised there was a major gap in market and wanted to do something about it. We're both into the clothing side of things, with Rio particularly into her sneakers and Bethany lifestyle, accessories and homewares, so we had all bases covered when it came to choosing what to stock. We also wanted to create a space in which we would like to shop personally, with all the great brands that women wear and love in the same beautiful, relaxed space. We find an abundance of these stores for men, or mixed, but not solely for women.
How did you pick the clothing brands?
As we are both into clothing and have been in the industry for a number of years, we had an idea of the brands we wished to stock. Our brand list consists of labels that appeal to a broad range of women, which is exactly what we wanted.
What does pam pam stand for?
pam pam stands for a good time!!
Top 3 items from this season?
adidas x Farm Superstars – Superstars are all the rage and this colourful pair takes the lead. Han Kjobenhavn – with Italian acetate and Carl Zeiss lenses, they are hard to beat! Vanishing Elephant peg leg trouser in palm print – it's all about the palm print this season!
Alongside stocking great brands, soon to be your favourite store pam pam is also planning to hold some great events! What more can you ask for?
pam pam – 129 Bethnal Green Road, E2 7DG
http://www.pampamlondon.com/
PRESS LAUNCH
Photos from the Press Launch by Cydney Holm