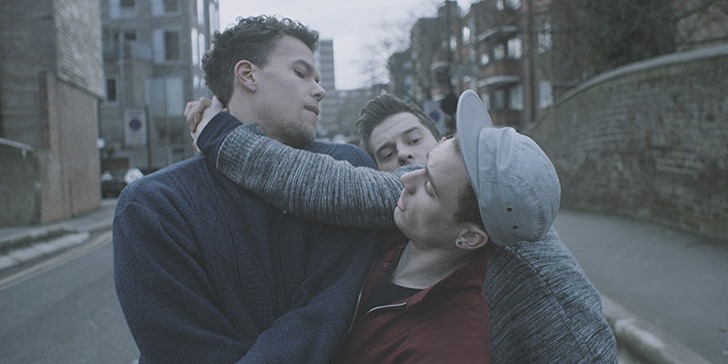 Set on the streets of East London the latest short film by Swedish director Bertil Nilsson explores the intimate relationship of three male acrobats from Barely Methodical Troupe through the language of contemporary circus. "The film is not about defining bromance – the line between romance and friendship," says Bertil Nilsson. "I am trying to show through physical movement the depth and complexity of modern relationships between men. Guys don't normally hold hands to show their friendship, but there is an interesting parallel in hand to hand acrobatics where holding hands is essential part of the movement and also embodying the very act of trusting and relying on each other," he explains.

Director and photographer Bertil Nilsson has been living in London for over ten years and collaborates extensively with dancers and circus artists. His work takes inspiration from movement and the human form.
Barely Methodical Troupe won The Total Theatre Award at Edinburgh 2014 for their live performance of Bromance.