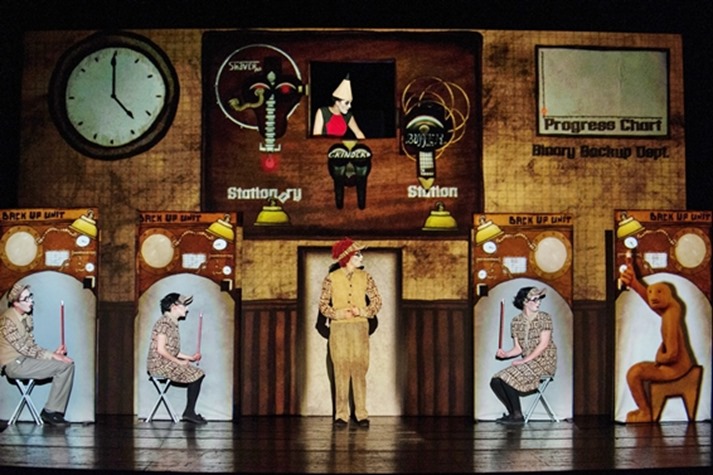 1927 is one of the most innovative theatre companies in UK and maybe in the world, what did inspire you to start it and how long did it take you to make it from the idea into a functioning theatre company? What were the main challenges along the way?
When Suzanne and I started working together we were both really at the stage in our creative lives in which we wanted to get our work out there. As soon as we met we were on the same wavelength and we worked and worked and worked and are still working. The addition of Esme and Lilly to the team made us more of a little band, or troupe, add to that a producer, Jo, and you have what is known as a theatre company. The company has evolved pretty naturally, gradually embiggening itself as it goes along. The challenges of doing this are the usual things, money, money and money being the main issue! (diddley-squat from the Red Case going into the arts these days)
What were your most successful shows so far or what shows did you enjoy the most so far?
Success is a funny thing. If you mean the show's were most happy with (We've only really done four shows if you include the opera) then Golem is up there. Success in the public domain seems to have treated us well so far, the Magic Flute opera we made in Berlin is very popular and so are our shows in London.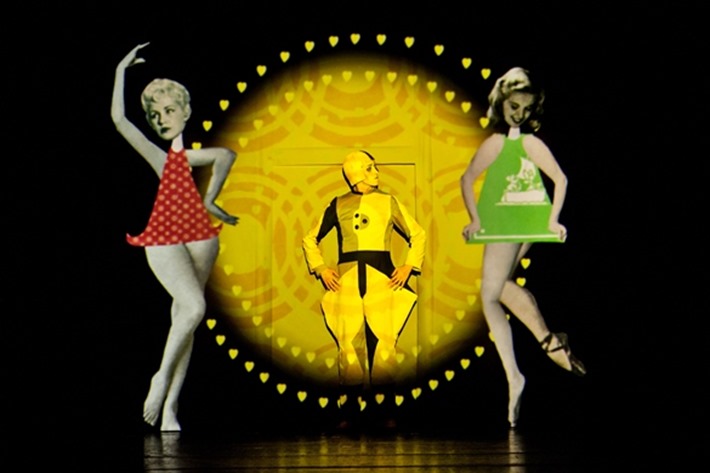 Tell us a bit more about Golem? What is unique about this particular production?
Golem is a production that we spent quite a long time working on, the notion of it came years ago after reading the Meyrink book Der Golem. It is loosely about technology, but really more about the seemingly unstoppable development of consumerism. That doesn't stop it from being a show of much humour and entertainment with a few cracking songs chucked in for good measure!
Your shows combine animation, live performance, theatre and music; it must take ages and exceptional focus to integrate all these elements, so how many people are working on the production? What is the secret to create a seamless experience for the public?
Yes it does take a long time. There is basically just me doing the bulk of the animation, aided this time by Derek Andrade. I also have to programme all of the cues in the media server. Then we have a technician, Helen Muggeridge. She is in rehearsal and is almost like an extra cast member as she is the one controlling when the animations happen (there's 500 odd cues). After Helen there is Lilly Henley on piano. All of the action is scored so the score combined with the cues is what gives it such a feeling of synchronicity. Add to this Will Close on the drums. Then comes the actors themselves. This is the other 50% of what makes the show look seamless. This is Suzanne's bit, without which the whole thing would just fall apart. On top of this is lots of transitions and costume changes that all have to be very carefully planned. So yes it is a complex highly choreographed, orchestrated and intensly rehearsed operation. If we were all in the Girl Guides or Cub Scouts we'd definitely have an arm full of badges by now . . .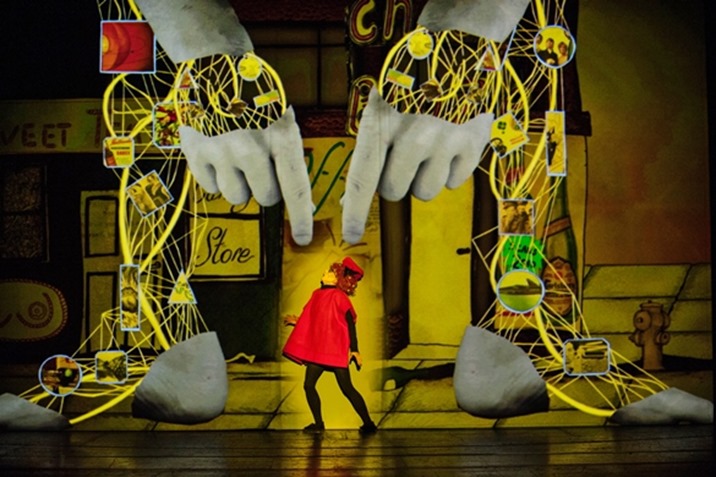 What are your favourite theatre companies?
Societas Raffaello Sanzio – or rather specifically Romeo Castellucci! And in the UK Little Bulb!!!
What are your future plans?
Golem will tour. We have a music piece with composer Richard Ayers in the pipeline. Also a Ballet/Opera double bill for the Komiche Oper in Berlin. Both scheduled for 2017.
Social links:
Website: www.19-27.co.uk
Twitter: @1927productions