Based in the heart of Shoreditch, The Eye is a casting, modelling and street scouting agency that has been finding fresh faces for the fashion industry for just over a decade. We interviewed the company's  founders, twin brothers Jody and Bayo Furlong, to find out more about what it takes to be behind finding the right person to go in front of the lens.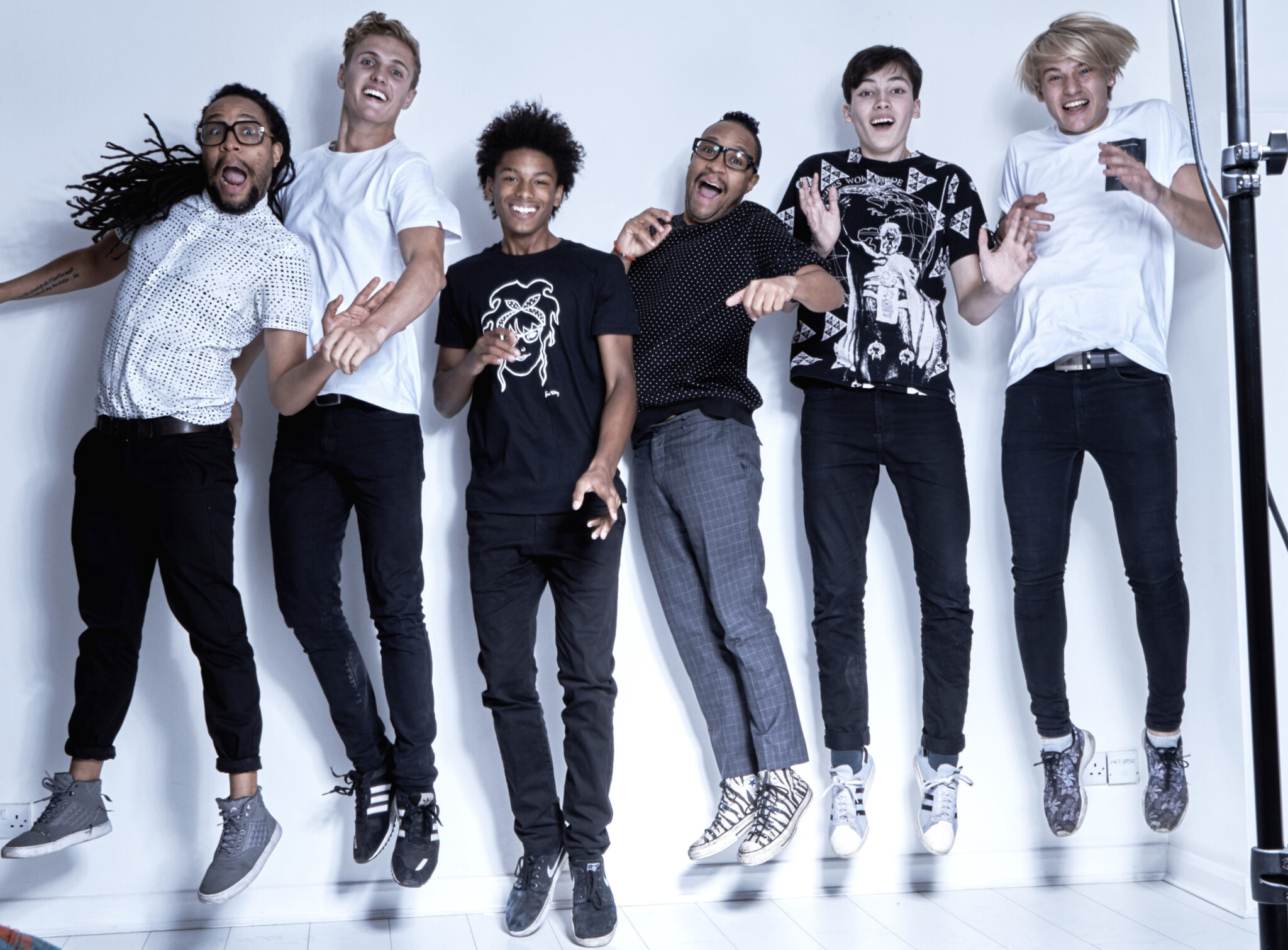 How do you find working together as twin brothers- do you often share the same creative vision and opinions?
We don't always agree but there's no one we'd rather work with. It's great to work with someone who you can trust 100%. And to ensure our different skill sets are put to good use we run different sides of the company. Jody is the casting side and Bayo is the agency side of things. Both of us worked in those areas before setting up The Eye so it made sense to continue like that.
It was The Eye's 10 year anniversary in April- what changes have you seen take place in the modeling industry since the birth of the agency?
When we set up The Eye's model agency, it was to represent a more diverse selection of models. We'd been casting a lot of ads that requested street casting and we'd found loads of really cool people doing that, so needed a way to formally put them forward for work. The whole ethos of the agency was to represent people who weren't 'fashion' models. We don't care about ethnicity, size, height etc. Increasingly commercial advertising has moved away from 'perfect' models and want people who are real, someone who you can relate to. In the past few years a big change has been the rise of social media as a tool for marketing. The less said about that the better!
At the beginning of your careers you were background artistes and music video talent for musicians- in what ways did that inspire you?
Jody: We did lots of videos back in the day. Madonna, Shola Ama, Take That, The Bee Gees, Jamiroquai, Paul McCartney, Michelle Gayle. It could be fun but it wasn't very inspiring!
Bayo: I think the height of my 'career' was playing a French intellectual in Eastenders and Jody was once the Tipp-Ex guy. We were often like the artistes union, making sure we got overtime, lunch breaks etc. It's stood us in good stead as agents now, but I'm sure we were total nightmares at the time.
The Eye Casting agency started out in London's East End, and still remains there- what do you love about this part of the city? Have you ever scouted any fresh faces on the streets of Shoreditch?
J: Back in 2006, it was an amazing time to start out in Shoreditch. Our first office was on Hoxton Square so it was all going on just outside our door. Since then we've moved to Commercial Street, and we often joke that we can cast by looking out the window.
B: A lot of people complain about Shoreditch changing but it's still the most creative and exciting place for us to be based. I found two of my best models in Tesco Metro round the corner!
You're currently preparing to launch a new model placement site, tell us more about what that will involve…
J: We've been scouting models since 2008 when I did the TV show Find Me the Face, but the new website (The Eye Model Placement) is our mother agency for the top models we've scouted and placed with fashion agencies all around the world. We work with Elite, Models 1, Premier, Next, Nevs and more. The models we've scouted have worked for brands that include Burberry, Versace, Armani, Ralph Lauren, Vogue, I-D, GQ. We're really excited to be launching a homepage that puts a spotlight on that talent.
Many say that we are now living in an era absent of 'real' supermodels like what we had in the 90s (Naomi Campbell, Christy Turlington etc)- do you think this is true? Are there any modern models that you particularly admire?
B: Don't get me started on this- we rant about it for hours! There's no such thing as a 'supermodel' anymore. The last proper one was Gisele. There are loads of pretty girls but they all look the same, only last a couple of seasons or become really famous because of their parents or their Instagram followers. The public doesn't know them in the same way either. Some may be household names but very few for their actual modelling work. What was so amazing about the old school supers is that they actually looked 'super'. Have you seen Naomi or Claudia or Yasmin Le Bon in real life? They don't look real they are so beautiful! They turn every head in the street. We get so many big models coming in for go sees and not only do they look nothing like the photos in their books, but are dull as dishwater. I'm so glad we lived through the 90's. Having said all that, Jourdan Dunn and Rosie Huntington-Whiteley would have been supermodels in any era- both of them are too gorgeous for words.
What do you look for when trying to find new faces to add to your agency? In your eyes, what immediately outlines someone as a model?
B: There is absolutely no way to answer this. You just have to have 'The Eye' to know. Some of the best looking people in the world photograph horribly, yet the camera loves others who look very odd in real life. For our agency the most important thing is that you look cool, interesting and have a personality.
What have been the highlights of your careers so far?
J: Filming TV shows, scouting Cheyenne Carty and Rob Knighton, being trustee of the charity All Walks, and meeting with ministers at the Houses of Parliament to discuss issues of diversity.
B: Working with Tom Ford was great, as is seeing your boys and girls on billboards around the world. But my all-time favourite moment was a project I did for Rankin where I was allowed to book any big models I liked for a shoot in New York. In the office at midnight confirming legends like Pat Clevelend, Eve Salvail and Bridget Hall. I was in heaven.