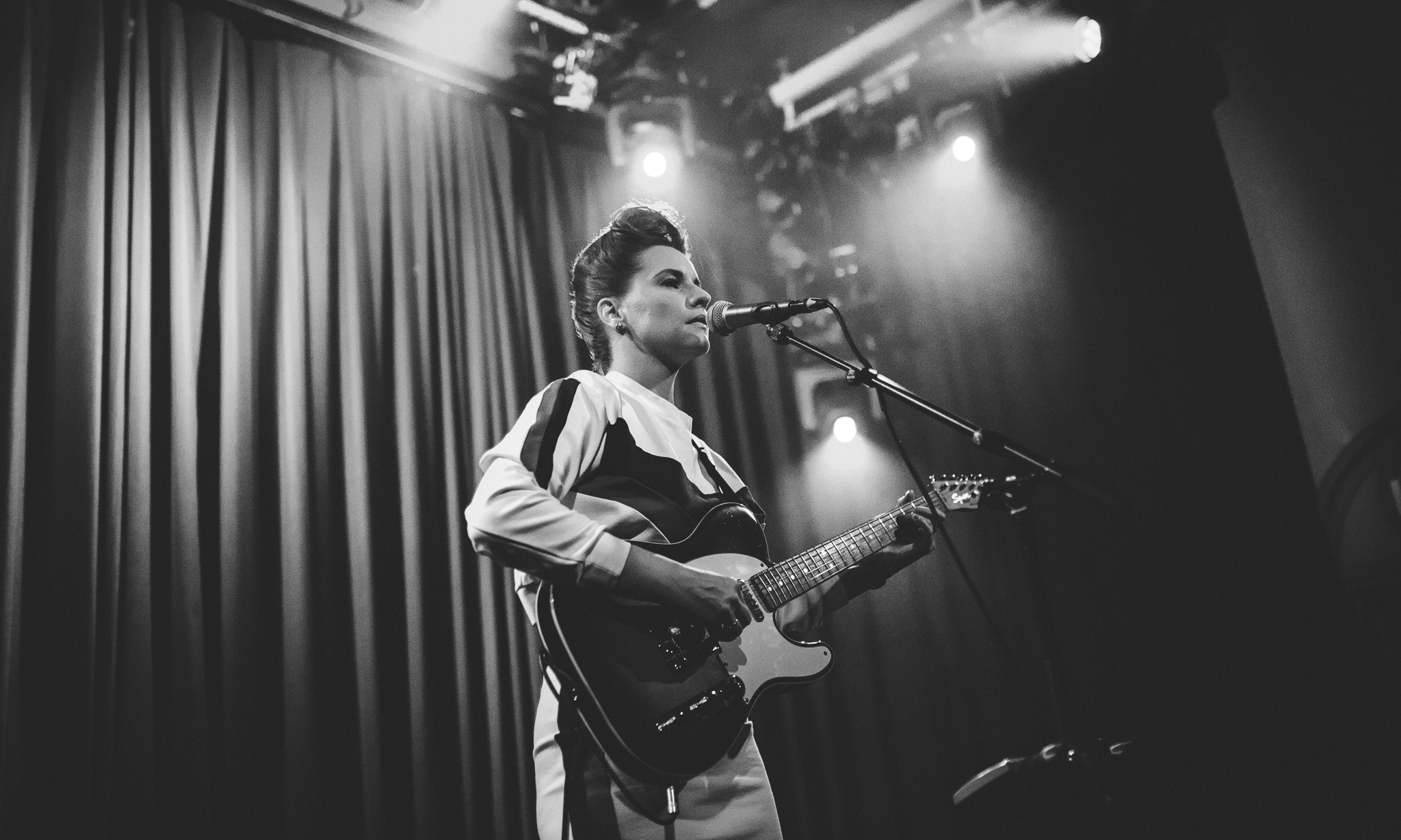 Following on from her recent release "Satellites" comes the new single "More (Acoustic)" from the upcoming album "THE CANOPY – ACOUSTIC'" by Marle Thomson. Using a combination of soul, folk and electronic sounds in her music, Marle has racked up over half a million Spotify plays and an impressive list of live performances on popular Dutch national TV and radio stations. We caught up with the Amsterdam-based artist about how she started producing music, where she finds inspiration and her upcoming album "The Canopy – Acoustic"!
Tell us about you, how long have you been producing music? What did inspire you to start?
Well, as long as I remember I have always been writing, making songs, even when I was very little and sat at my parent's piano and recording myself with the (cassette) recorder. Later, when I was a teenager and my big brother had his first recording program on his computer, I really liked to record vocal harmonies; that was my 'hobby' at that time. Making up songs or using songs I knew, recording, very simple, but I really loved to do that. So that's how it all started I suppose. When I went to the Amsterdam Conservatory studying jazz vocals, that's when I started to write more seriously and gaining experience recording in a 'real' studio. After experiencing with different musical styles, recording and performing, I started to dig in deeper into the producing process about three years ago. I really took the time to find out which kind of music I wanted to make, starting to write music on guitar – which I hadn't done before – and recording all kinds of new ideas at home. I wanted to do everything myself, from playing a bass line to setting up a beat, before starting to work with different producers. That was so much fun and very educational, I learned a lot from that. Finding out what I wanted to hear, what kind of sound I like and let the music guide me. It seemed that everything that I had ever done before came together in the new songs, I felt really free to make what I wanted to make. Creating something new has always been very attractive to me; it's a very magical process.
The music industry is super competitive these days, was there a moment in your life that you wanted to give up on music? How did you manage to stay focused and achieve what you want?
Yes, it is, and it can be overwhelming sometimes, especially with social media these days, when everyone is constantly sharing everything – which makes it easy to get the feeling that you're constantly running behind. There is just so much going on. For me, the key is to really focus on my own path, enjoy playing and singing, feeling grateful and remember that it's not about the 'success' I have as an artist, but about the songs I write and the message I have. It is all about sharing the gift that I received, that is so much bigger than me. Besides this, I manage to stay focussed by surrounding myself with the right people, who understand what it is all about that I want to achieve. Working with the right team, that is very important. And finding out what it is you want to achieve. Before I released my first EP 'The Canopy' I put many things on paper, my own story, to get more insight in myself: who I am as an artist and what's important to me. This really helps to stay focussed.
How would you describe your creative processes? Who writes the lyrics to the songs? Are the music and lyrics written in conjunction, or separately?     
It depends, but I think that for me ninety percent of the time it starts with harmony and melody, I really like to jam on my guitar or piano (but mostly on my guitar) and sing along and new ideas come up. The lyrics come later, sometimes it starts with a couple of words and I suddenly know what the song should be about. Or I have a theme in mind I want to write about and I try to make that work on my harmonic/melodic ideas. Until now I have written all the lyrics myself. Once I have an idea I really take the time to work it out, looking for all the possible words to express the emotions and message, looking up words in my thesaurus and dictionary, searching for alternatives and meanings. It is like solving a puzzle. Everything has to fit and that can be a struggle sometimes, waking up in the middle of the night and suddenly having the right word or sentence I have been looking for all day. It is always a great feeling when it comes together when it all works in the end. That's what it is all about and I am still growing.
Where the inspiration comes from?
Inspiration comes from everywhere. Life, movies, books, stories, nature and things I see and hear. And other music can really inspire me as well. Certain harmonic progressions I hear, a production I like, or a beat, a bird's song or someone making music on the street. Also, other creative art, going to a museum or ballet can bring new ideas. It is an endless list.
What's your favourite track from the upcoming album and what other bands/artists are you listening to right now?
My favourite track is 'Home', really happy about how that song worked out. It actually started with a jam, with some older ideas that I had and we just started recording (in my living room) and it just worked. Later I added some claps and mixed this one myself. I just love this song, it's about the longing for a better world, when I play it live – which I also love – I really feel that people are touched by the lyrics, especially in this day and age it feels so relevant I suppose.
At the moment I'm listening to a lot to folk/roots artists like: Fleet Foxes, Sufjan Stevens, M. Ward, Nick Drake, The Paper Kites, This Is The Kit. Besides these amazing artists, I am and also listening to Frank Ocean, Emily King, Solange, Jones, Anderson Paak, Grego Porter.
What's next for you?
My new acoustic album will be released in June and that is really exciting! I'm very happy with it and I'm sure by releasing it, new things will come my way. To promote the album I will have a small tour here in The Netherlands and I will hopefully be going abroad later this year. I'm also looking forward to writing new music, I have some new ideas and I really want to start experimenting with them. And there are some fun/new collaborations in store for me, so I am looking forward to the future!
Pre-order "The Canopy – Acoustic" here.