Let's be honest – for most students finding a job is like trying to catch ping pong balls in a tornado. It's not exactly a walk in the park.
There are hundreds of job boards that look older than dust, and feature almost the same jobs at the same companies you've probably seen a million times before.
Luckily, a new site called Magnet.me recently launched in the United Kingdom and is now rapidly changing the way students land an internship, placement or job in this country.
So, how does it work?
Simply put, Magnet.me matches you with your most suited companies – and employers that genuinely have an interest in you. Yup, there are such companies out there.
Built around your unique profile and preferences – you receive connect suggestions from the companies that are interested in you based on their selection criteria. Just like on Tinder, you pick the matches you like and (literally) *swipe left* the ones you don't.
Only the companies that you accept into your network can then view your profile, send you a personal message or invite you to apply to an opportunity. Sounds pretty refreshing, right?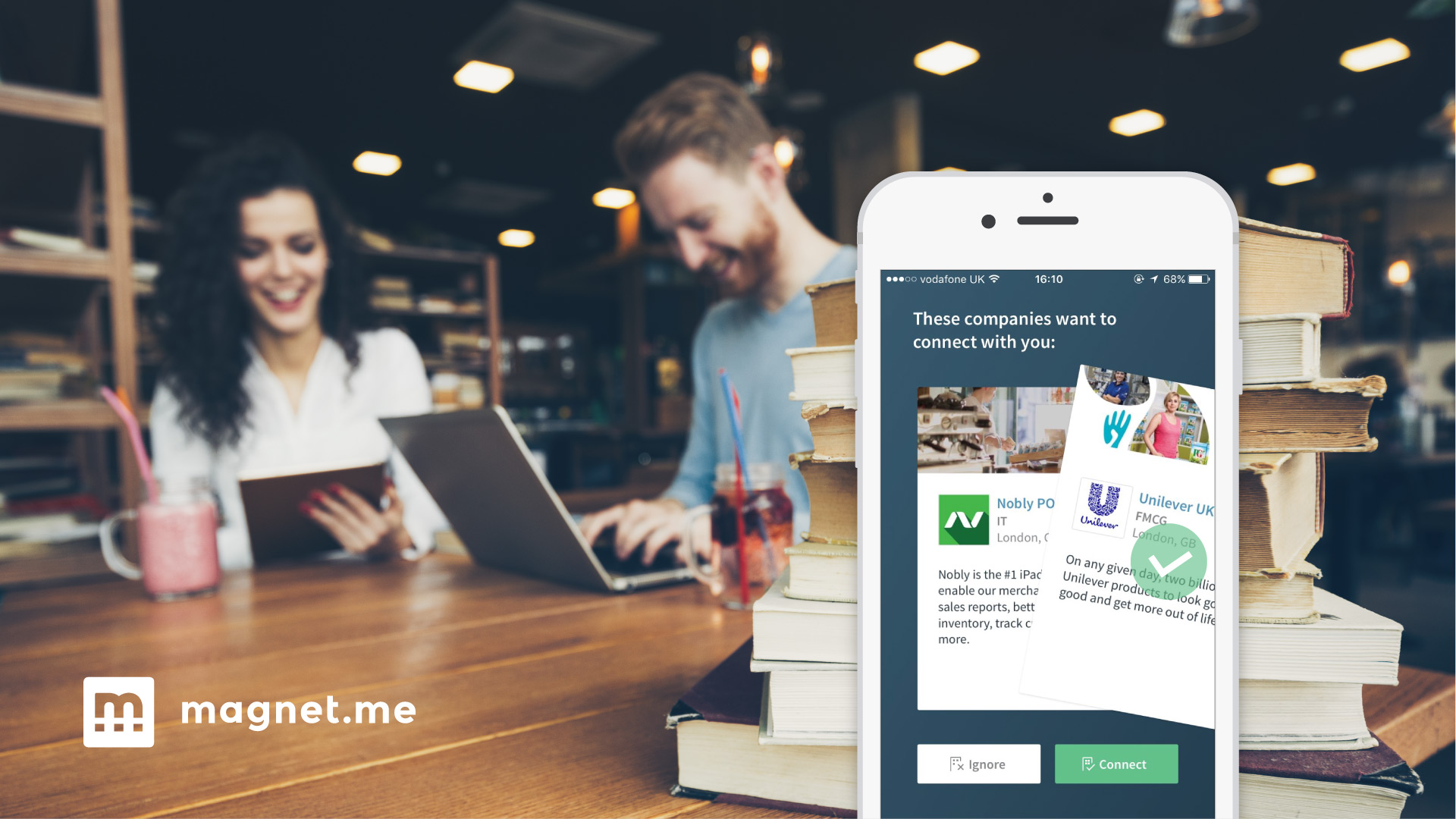 Unlike most careers websites, Magnet.me find the privacy of its users more important than making a quick buck, so no spamming by annoying recruiters or companies you do not like anyway.
Magnet.me is the first careers app completely built around the student and honestly is more of a careers network than a job board, which makes the job hunt so much more tailored, personal and… easy.
Another great aspect of it is, is that since Magnet.me is free for both students as well as companies, Magnet.me features a nice variety of positions from start-ups like The Inner Circle and GoCardless, to corporates like J.P. Morgan, Unilever and Amazon.
Launched in the Netherlands in 2012, the company was voted best new entrant to the United Kingdom last October and is currently growing rapidly in the UK with tens of thousands of British students already swiping their way to the start of their careers.