One of the top restaurants in Parson's Green and possibly in London. Vicino is a cosy neighbourhood gem tucked away in the leafy borough of Fulham. Vicino I discovered means neighbour in English.
Vicino has been open for over 20 years and serves authentic Italian food to its many re visiting customers. Upon arrival the charming Amandio greets us and takes us to our table where we have a starter of Sweet Sicillia Green olives which are brought out while we glance over the extensive menu. We matched the olives with a dry white wine which perfectly complimented the starter.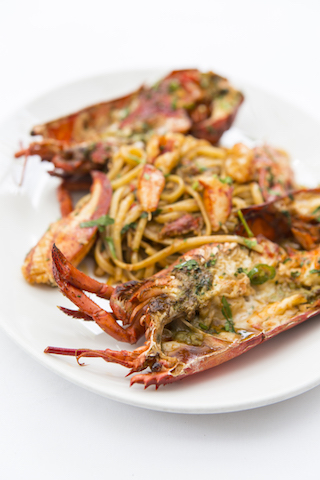 Vicino also has a set menu offering two to three courses. You can also select from their A La Carte menu which offers antipasti and salads, pasta and risotto and of course the lobster. While soaking in the surrounding of the traditional family restaurant I decided to go for the lobster spaghetti.  The fresh lobster at Vicino is brought in daily from London's world-famous Billingsgate market. My companion went for a the Lasagna Vicino which when cut, oozed cream béchamel sauce. We decided to pair our dinner with another delicious crisp white wine a reasonably priced at £17.50 bottle of Terbbiano rubicone VIN vita- Emilia Romagna 2014.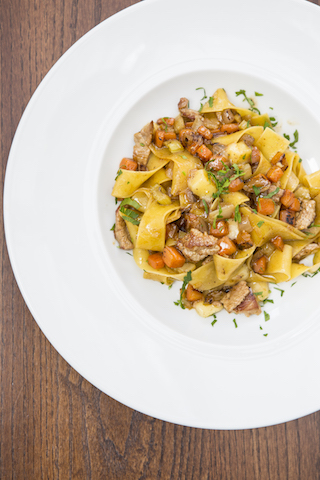 Being a traditional Italian restaurant, Vicino is all about fantastic staple Italian dishes, glancing over the menu you can choose from a wide variety including Pappardelle Con Stacetti di Vitello and Linguine Al Nero di Seppia con Gamberi, Capesante e Limone black ink squid linguine with prawns, sea scallops, baby squid, lemon & chilli.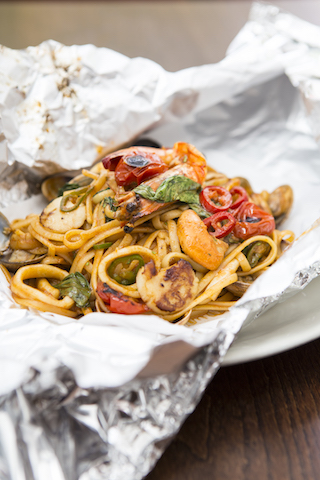 Vicino has a fantastic assortment of shellfish, including Gamebroni in Padella king prawns on the pan served in a parsley, garlic lemon & chilli sauce. There is also fantastic lobster which the restaurant in famed for, Aragosta all Girglia is grilled lobster served with a mixed salad & lemon butter sauce.
The fantastic array of items of the menu comes from Head Chef Marco Moscoloni who brings his traditional Tuscan cooking to the restaurant. Marco's love of seafood cooking comes from working at various 5 stars restaurants on the Adriatic Sea.
In addition to the fantastic cooking we were told that high profile celebrities have also frequented Vicino including Sienna Miller, Hugh Grant & Pierce Brosnan.
Myself and my guest found Vicino to be the perfect Tuscan kitchen and would certainly visit again. The restaurant has a unique charm and stays away from the trends and fads of other more modern Italian restaurants in London. Another notable is the great value of Vicino's dishes, with most starters under £10 and mains under £20. This is mainly due to Vicino using local ingredients from the area and this comes across well it the flavoursome Italian dishes.
You can book Vicino by calling T:020 7736 1145
Vicino,189 New King's Rd, Fulham, London SW6 4SW