When you think of going out for Indian food, I bet you picture white table clothes, fancy waiters and an elegant setting.
But what if you fancy some quick and casual Indian bite on your lunch break?
There's nothing like that, right?
Wrong.
There's Inito!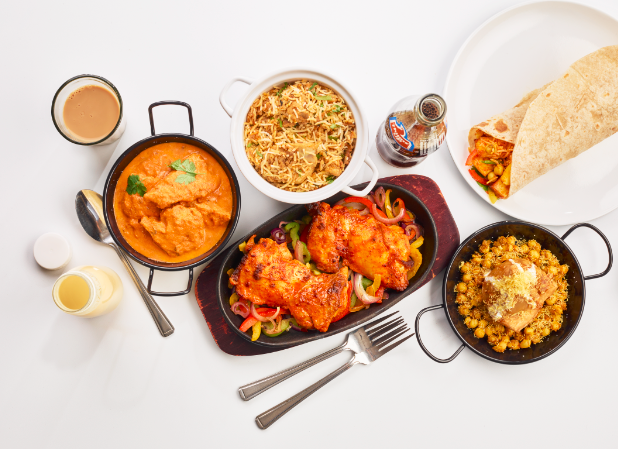 Described by the owner, Revant Himatsingka, as "a casual dining restaurant that offers lighter and faster authentic Indian food", Inito has just opened its second branch in Shoreditch this month and is ready to take over the London (healthy) fast food scene.
Revant explained that usually Indian food can be quite heavy, oily, consumed in a formal environment and that people don't normally prefer it for lunch.
"People usually go to Pret a Manger, Leon, Itsu and similar, but when it comes to Indian food there is nothing like that around," Revant said.
Inito is actually filling this gap in the market by serving Indian food in a modern and vibrant way, relatively lighter.
"We wanted to prepare something that you can enjoy every day rather than once a month," he said.
The menu is incredibly varied and satisfies every palate: even vegans, vegetarian and those who are not really into spicy food (just ask!).
It goes from Curries – which come with Naan bread or rice and include also the Veg Curry of the Month –  to Biryani Pots, Tandoori Sizzlers and Kati Rolls. For less traditional options, you can choose between a selection of stuffed wraps – with Chicken Tikka, Lamb Masala, Paner Tikka and Spicy Aloo -, Salads, and Sweet Naans with Nutella and banana or strawberries.
Inito  gives you also the choice to add a regular side to your main for only £1.50 (but you can just have it as a single dish if you prefer). They have the inevitable Samosas – which are served warm, crunchy and not too oily -, Aloo Papri Chaat – which is a delicious mix of chickpeas, potatoes with tamarind chutney and yoghurt, lain on a Papadis bed and topped up with a sprinkle of sev -, Veggie or Chicken Momos – the Indian dumplings – Pani Puri and a Masala Guacamole among others.
The drink selection is also one of its kind. Creamy Mango, sweet or salted Inito Lassi's are great to relieve the spicy, but you can also find Thums Up and Limea, that are respectively the Indian Coca-Cola and fizzy Lemonade.
The House Chai comes in three different flavours – Masala, Kadak and Modi – and they are all £1.70.
Ask for a Loyalty Card, so you will have one Chai for free at your fourth meal, a free side at your eight and a free main at your twelfth.
The fact is that the food is so yummy that you won't really need the Loyalty card as an excuse to go back over, and over, and over again.