We all should be aware that being vegan doesn't necessarily mean being healthy. Think about, for example, deep fried veggies – since when is fried food healthy? – or fake meats – some of them loaded with artificial ingredients and processed oils.
Sally Gordon, founder of Rehab café in Hackney, knows this well. She pointed out that there are a lot of vegan options in East London, but when it comes to nutritional vegan food, the list goes more and more narrow.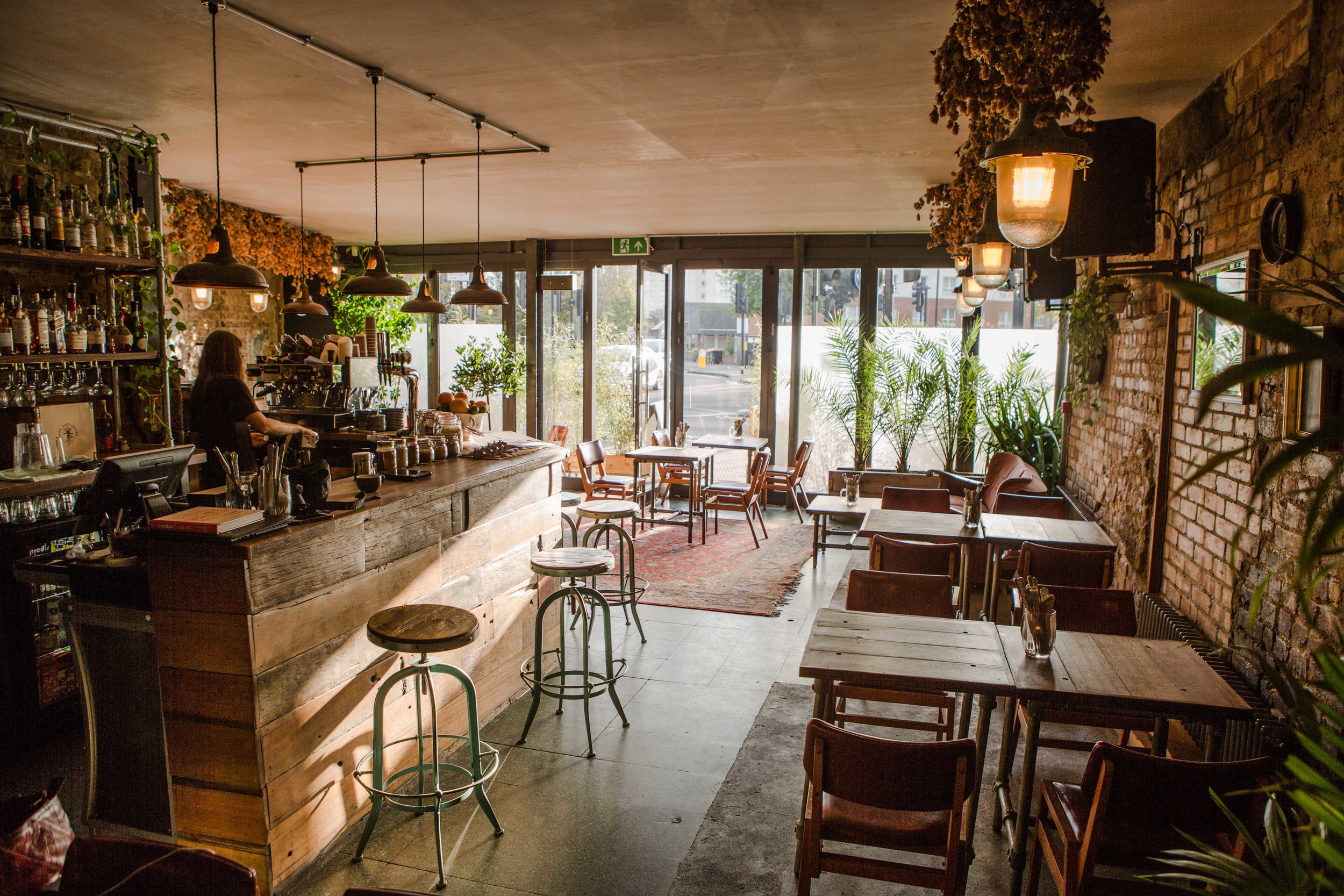 The concept behind this few-months-old Medicinal Vegan café and bar in Well Street is all about delivering fresh, organic and delicious vegan food and drinks, with extra attention given to the natural benefits of each ingredient.
There we find magic drinks like the Flu Fighter, a hot powerful potion that would chase away all the nasties, or the Golden Milk, an Ayurvedic tonic great for inflammations, anti-ageing and insomnia among others.
"I've been working on the paste recipe for years, so I don't want to say it too loud, but I think we have the best Golden Milk in town!" says Sally, with a cheeky smile.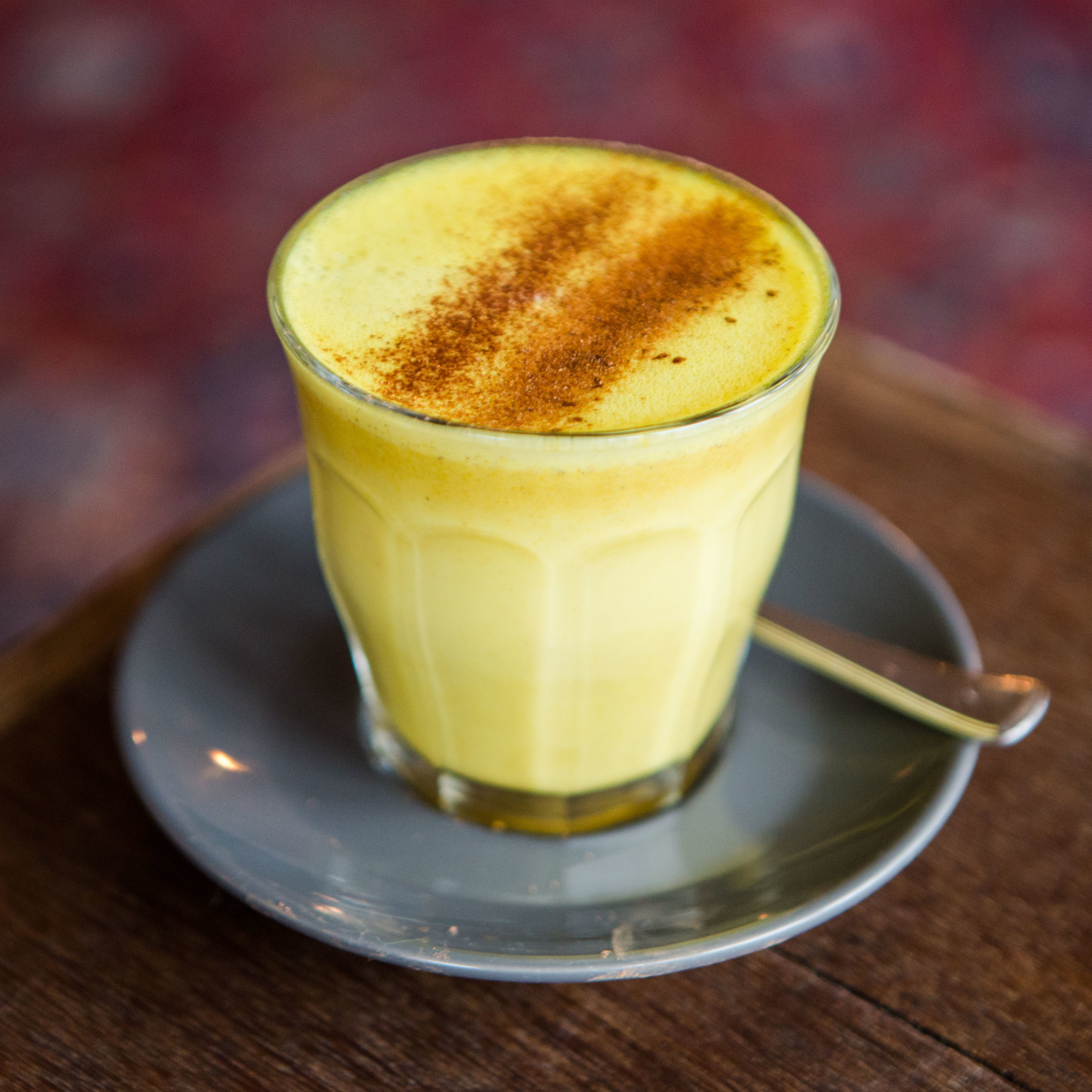 At Rehab you can also get your daily caffeine dose with an extra healthy kick for your mind: the so-called Brain Coffee contains the MCT oil, which promotes longer lasting energy, mental focus and cognitive function. And if you feel naughty, you can get the same prodigious oil into your Espresso Martini – a good excuse for having alcohol.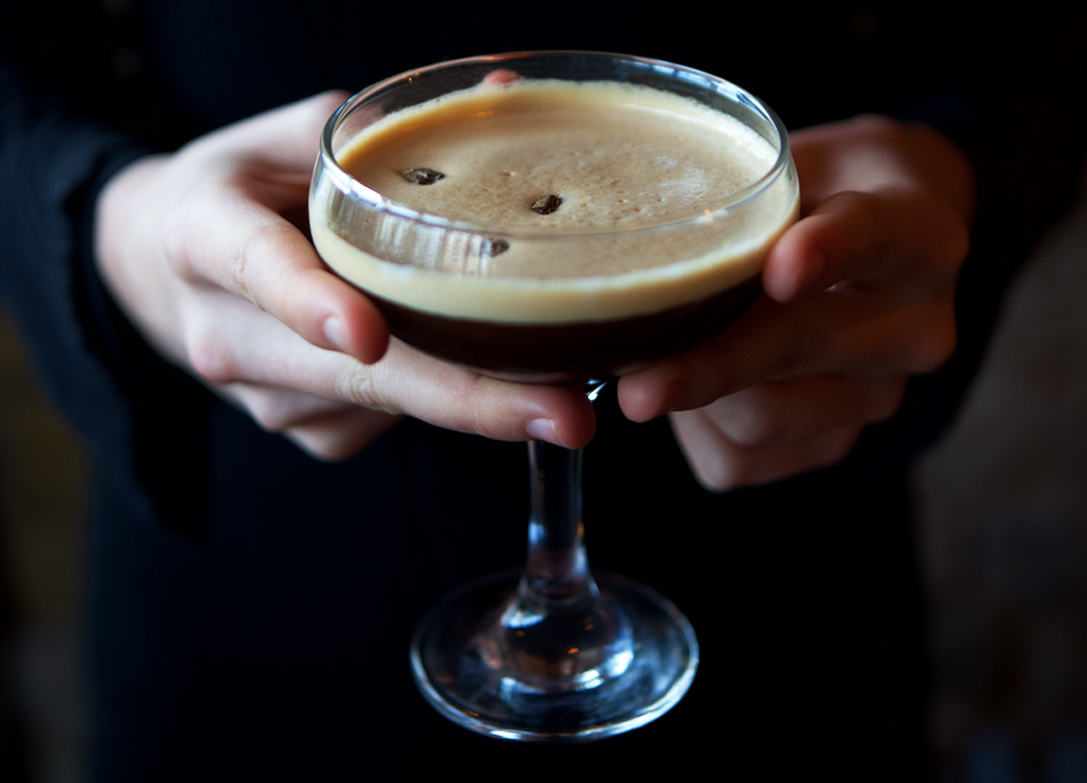 Another miraculous elixir, disguised as an innocuous hot chocolate, is the Magic Cacao. The energy of the raw cacao is combined with the power of the greatest healing herb on the planet: the reishi mushrooms. Reishi improve liver functions and have anti-tumour and longevity properties
Browsing the food menu, most of the dishes contain those special ingredients which are typically good for your wellness: kimchi, goji berries, beetroot, nutritional yeast, turmeric… they all have high nutrient levels and thriving attributes.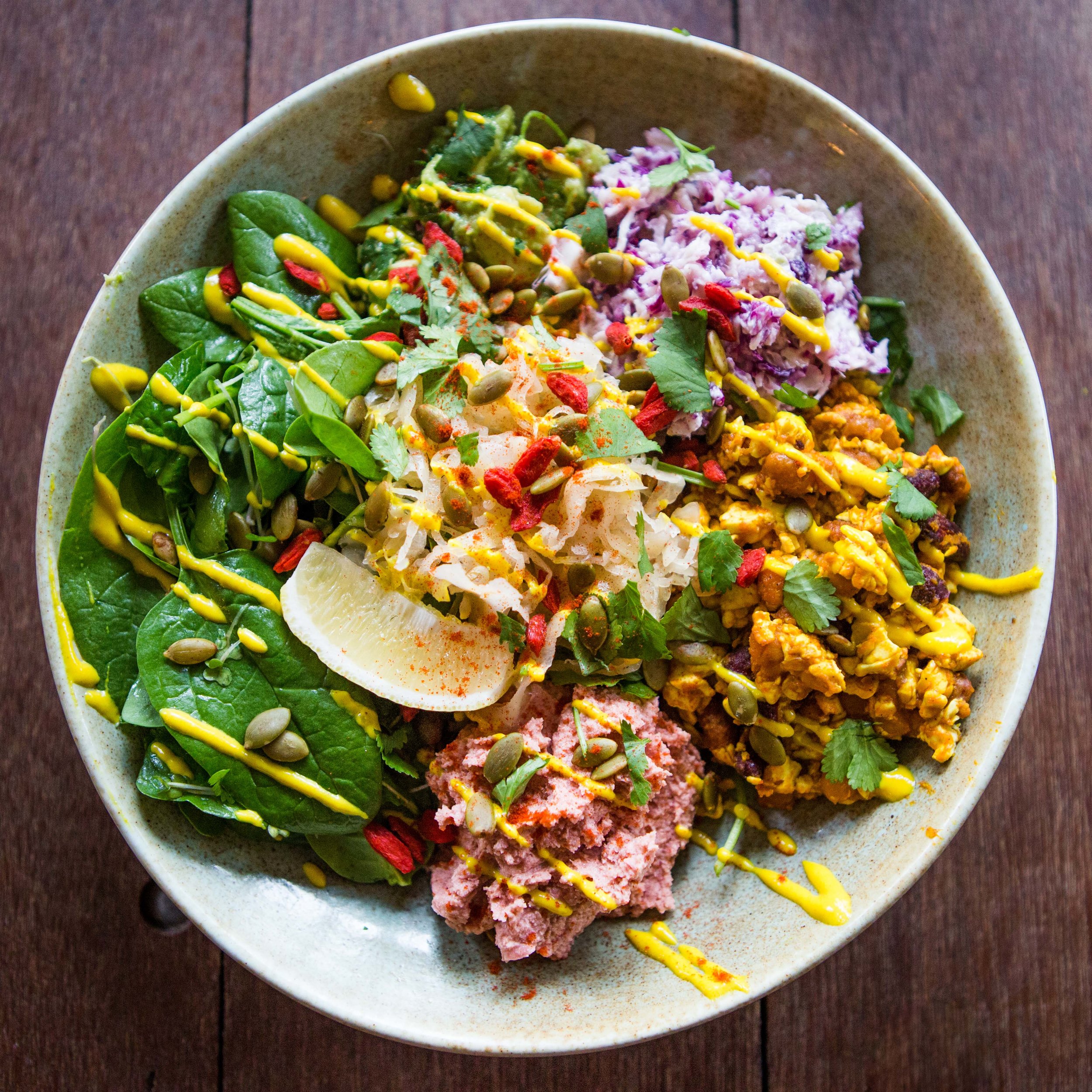 Take the Rainbow Bowl, for example. This beauty will fill you up with glory and colours: scrambled tofu, house slaw, smashed avocado, green salad, kimchi, beetroot hummus, drizzled tahini turmeric dressing, toasted seeds and goji berries. Boom. A dish that makes you feel guilty of not having tried it before.
At Rehab, the kitchen is open until 9 pm and the bar until late, from Thursday to Saturday (it closes earlier in the week), so when the sun goes down we are all allowed to stray a bit, and relax over a pint or a cocktail with magic properties!
http://rehabhackney.com/