Through the House of St Barnabas' commitment to nurturing talent and collaborate with artists and curators, the grade I listed Georgian House has become one of the quirkiest and most vibrant exhibition spaces in London's Soho. Placed amongst the elaborate Rococo plasterwork, possibly a creation of George Fawkes and Humphrey Willmot of Mansion House fame, are works by Damien Hirst, Tracey Emin, Jeff Koons, The Chapman Brothers, Roxy Walsh and Tom Gallant to name a few.
When Art Manager Ki Yoong invited him to take part in their contemporary art programme for 2018, Italian ceramicist Roberto Cambi suggested works and installations expressly chosen to complement a living and breathing historical building, a space defined both by the memories of its past and the social responsibilities for the future.
DICKENS' GHOSTS
Paying homage to Charles Dickens' connection to The House of St Barnabas, Roberto Cambi has created this playful installation of ghosts, ascending the historic plane trees to escape the walled garden – the inspiration for Dr Manette and Lucy's home in A Tale of Two Cities.
"Ghosts all! The ghost of beauty, the ghost of stateliness, the ghost of elegance, the ghost of pride, the ghost of frivolity, the ghost of wit, the ghost of youth, the ghost of age, all waiting their dismissal from the desolate shore, all turning on him eyes that were changed by the death they had died in coming there."
– Charles Dickens, A Tale of Two Cities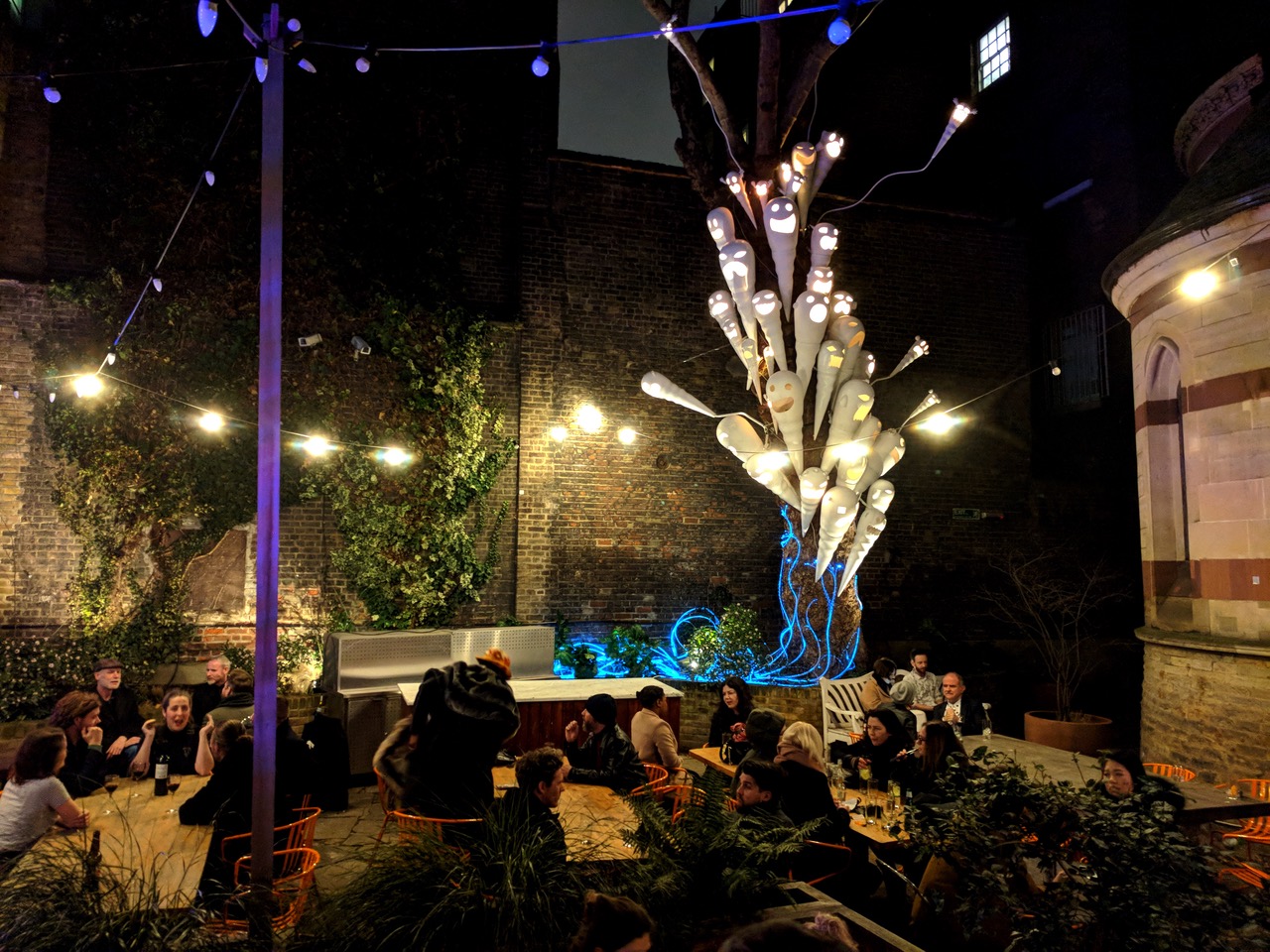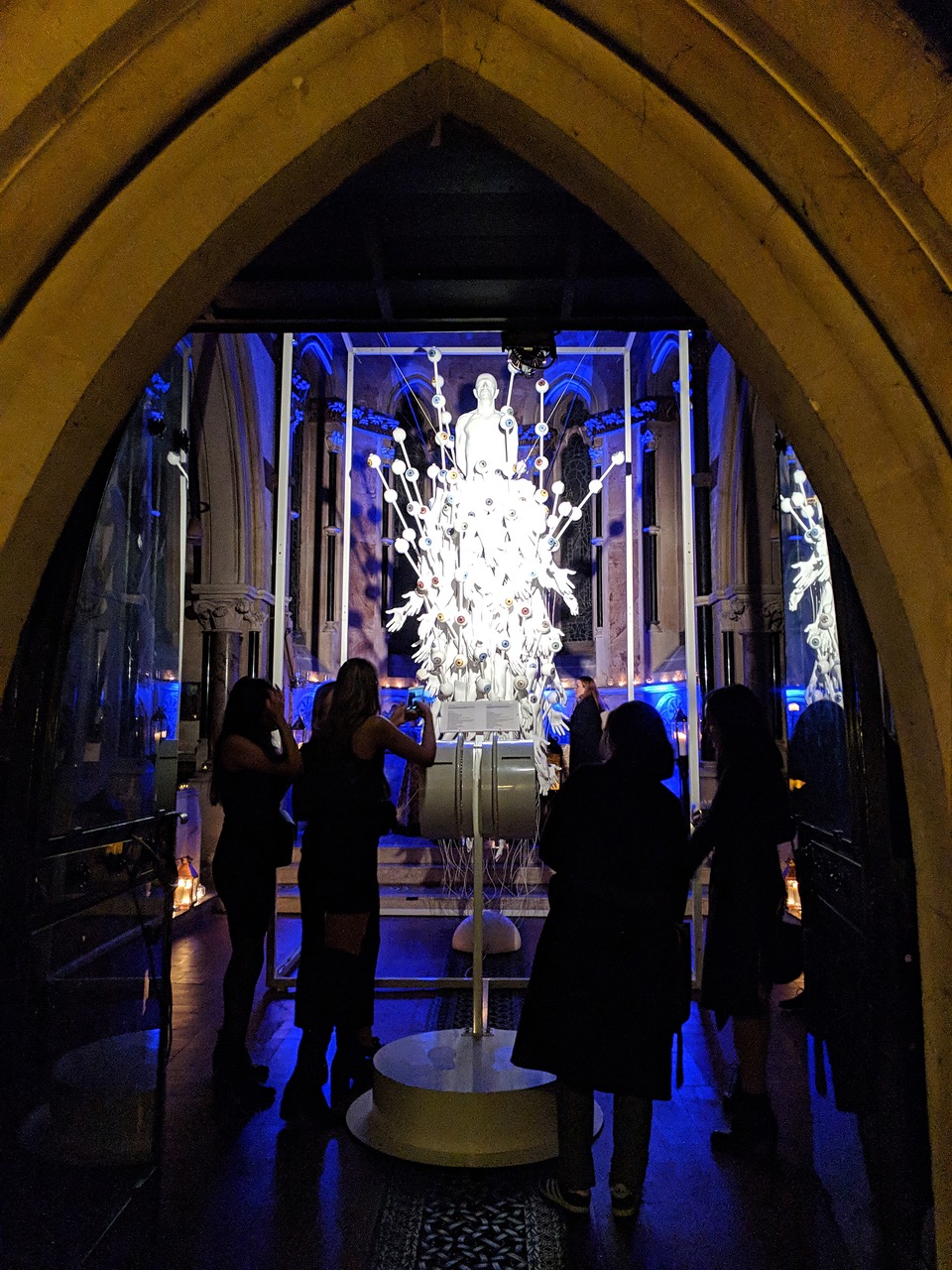 First seen on the island of San Servolo in the Venetian Lagoon, the installation is being exhibited in the Chapel of the House of St Barnabas in London.
Erected between 1862 and 1864, the building was partly designed from the plans of a Romanesque chapel attached to the Abbey of Montmajeur in Arles.
It is a symbolic and evocative setting for an installation which highlights the complex relations with rationality, faith and superstition.