ChloBo is an exclusive jewellery brand that has been in the eyes of fashion lovers for quite a while. It started with only a few simple bracelets and quickly expanded to an inspiring, well-known brand selling rings, charm bracelets, necklaces, pendants and earrings. The new SS18 Cherabella collection came just in time for summer. It features single bracelets, sets of two, a beautiful set of seven Chakra bracelets and for the first time, four intricate layering necklaces. ChloBo is inspired by the island paradise of Bali. The serene nature, powerful ocean, crystal clear water and white sandy beaches sparked an interest for ChloBo founder, Chloe Moss to start making these amazing pieces for all the bohemian souls alike. Chloe started creating her own jewellery after traveling across the globe when she was only 21, with no help and in the comfort of her own home. It shows that getting to know new cultures and places often gives birth to unconditional sources of inspiration and sets us on a different and unexpected path.
The new collection is set to reflect the vital energy that emerges when we take time to balance ourselves, breath deeply and focus on the physical aspects of ourselves that we want to nurture.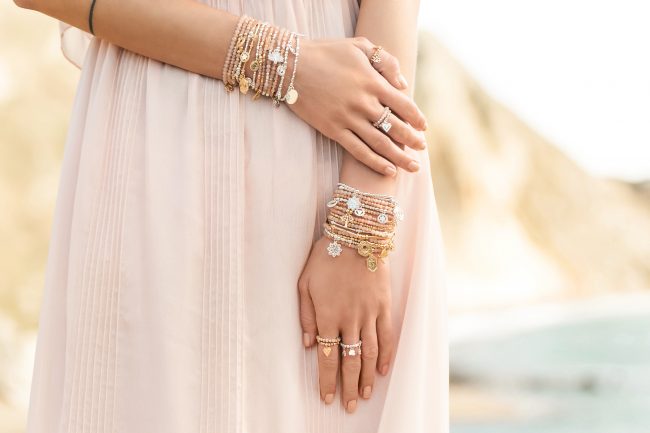 What inspired you to start the brand?
I went traveling at 21. I was supposed to go to Bali with my boyfriend, but we split up shortly before that, so I ended up going on my own. At first, I was supposed to stay there for nine days but I ended up staying three months because I was just totally captivated and inspired by the magical people and the island. I saw people making bracelets and rings on the street. I realised that I wanted to do that too. I wanted to create something that people are going to wear.
I came back from traveling with this idea of making jewellery. I then flew back to Bali and found a silversmith, source feed and I started making bracelets on my kitchen table and selling them to my friends, going to people's houses and offering them around. It was my word of mouth that started the whole thing.
How did you know how to put together the bracelets?
I went to an art college and did a jewellery course, which gave me the basics. I went to India, Italy, Bali, sourcing ideas and materials. I've always been passionate about art so my creativity and traveling helped me to learn how to do it.
What was the most difficult thing when starting your own business?
After four years people kept asking me if I have a website. I didn't know anything about websites, or business plans. Going to the bank and saying "Look I've got something and I need some money to be able to grow," was quite difficult. I left school at 16, I was naughty, did drama and art and I used to scrape off everything else so it was something totally new to me. The other difficult thing was to get it to the shops and knowing what your wholesale price is. Making the transition from selling it directly to selling in shops.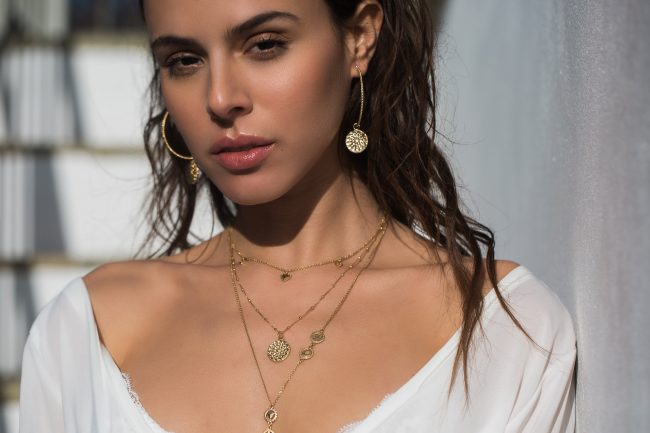 How do you feel about it now?
Amazing. It's just so exciting to be doing something that I love and I'm passionate about. Now I just kind of want to grow it and make it into an international brand.
What are your plans for future?
I'm selling my jewellery in 170 shops now and I'd like to double that in the next year or so and take it overseas. Selling in America and all over. The world is my oyster.
Are you going back to Bali anytime soon?
Yes, I'm going back in October and my next stop is India for crystals.
What is your biggest source of inspiration?
Traveling, people and love are my biggest inspiration. I've just been to Venice carnival in February to get inspired for my new collections.
Have you always liked jewellery?
Always. I have a very cool mum. She is from Barbados and my granny is South American so I'm inspired by the amazing women in my life. I got everything from my mum. It's perfect because you can put something plain on, add some jewellery and jazz yourself up.
What would be your advice to young people who want to start their own business?
Just believe in yourself. Believe that you can do it. At the beginning you question yourself. "Can I charge somebody £40 for a bracelet? Is it good enough? Am I good enough?" But now I'm like hell yeah it's good enough. You have to have that self-belief.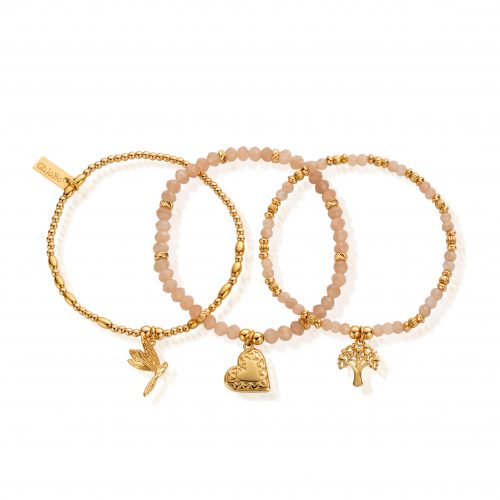 More information and catalog can be found at ChloBo official website.