Starting as a hobby, Earl of East now has two permanent stores and 200 stockists, from Netil Market to Japan, business has grown 165% in just 12 months
Born out of Hackney, Earl of East is a multi-sensory homeware brand set-up by business and life partners Niko Dafkos and Paul Firmin. Initially, the duo launched scented soy wax candles in 2015 as a side hustle that encouraged the founders creative flare but the business has quickly grown.
Niko says, "We set-up our first stall in Netil Market in East London after realising there was a niche for scents in the home. Initially, it was just a hobby for us both and we continued working and creating our range in our spare time."
But what started off as a creative outlet quickly became much more. In 2017 with a strong line of candles, Niko and Paul opened their first bricks and mortar store, bonds.Hackney. Born out of a desire to build a world around their own line, bonds.Hackney was to act as a retail stage that showcases their growing range of homeware products, alongside the work of talented makers and designers from the local community.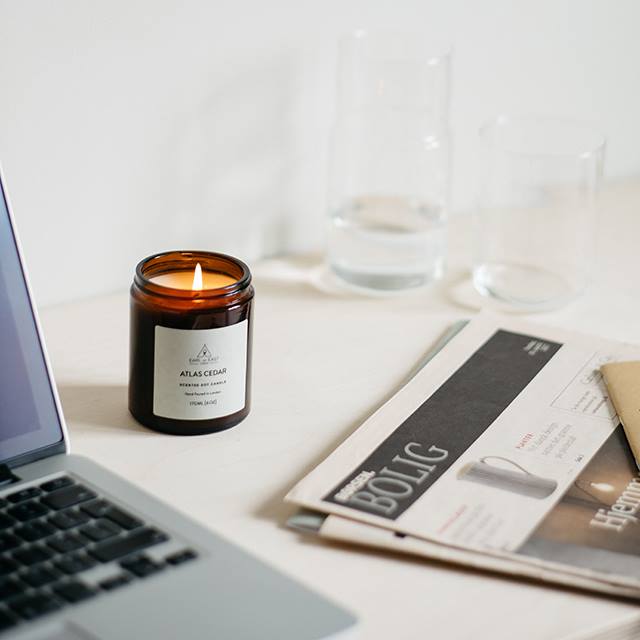 Within a year, Niko and Paul were eyeing up expansion. Paul says, "We wanted to wait for the perfect location and that's when we found Coal Drops Yard in Kings Cross. We knew it would offer us double the footprint and foot fall."
Since opening in Coal Drops Yard in September 2018, Earl of East has gone from strength to strength. Paul says, "Our candle line is now sold by 200 stockists worldwide, we're seeing continued demand through our physical stores, and our candle making workshops are seeing us travel internationally."
He adds, "Just last month we were in Japan running a series of candle making workshops."And, this candle business shows no signs of burning out as Niko and Paul are already renovating their Hackney store to accommodate for more studio space, and are in the process of consolidating the businesses under the unified and refreshed brand, Earl of East.
They have also just written their first book 'The Candle Making Workshop', which is available to pre-order on Amazon now.
For more information visit: https://www.earlofeastlondon.com/.