The outside of the new Draughts in Hackney appears rather dubious. Live eel importer? Thankfully no eels are on offer, and 41 Kingsland High Street is now home to the new location of the popular board game café, bar and dining hybrid, sister to the Waterloo venue.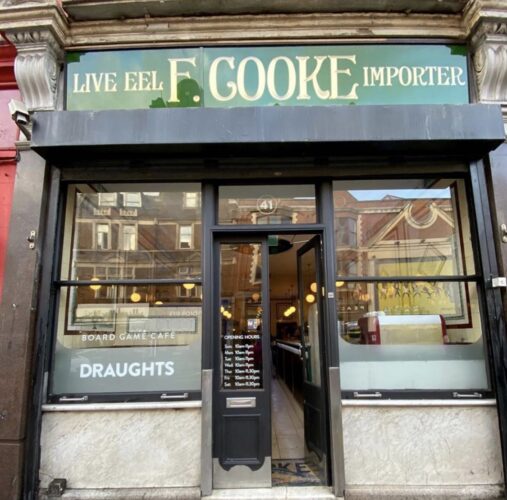 A short walk from Haggerston, the new Dalston venue encompasses timeless décor from a time when the venue functioned as a pie and mash shop opened in 1910. The Grade-II listed furniture features low slung booths, a marble-topped cocktail bar, and emerald tiles; stepping through the door makes you feel as if taking a leap back in time.
The available space stretches over several spacious rooms, with one available for private hire in case you fancy bringing down a whole parade of people for the evening. Open from 10am – 11pm, the huge selection of games on offer – boasting of over 1,000 – provides entertainment for those who want a quick game of Cards Against Humanity, alongside those wanting to kill 10 hours playing Dungeons and Dragons alike.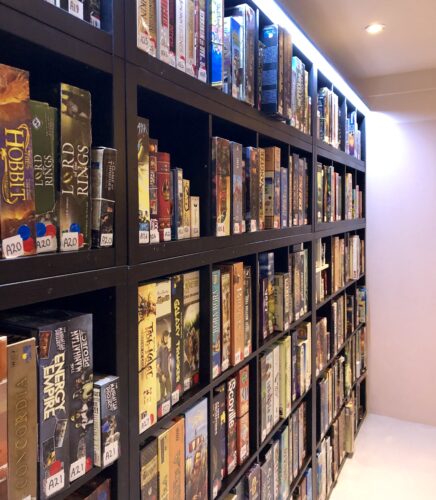 Those coming for a longer gaming session will not go hungry, as a broad menu offers delicacies such as Spicy Korean Chicken, Truffle Mac & Cheese Bites and Crispy Cod Tacos. Vegetarians and vegans are provided for with Sweet Corn Fritters and Grilled Tofu & Vegetable Kebabs. Homemade Pie & Mash has been added to the menu as a touching homage to the building's heritage. For those with a sweet tooth, Warm Apple Pie & Cream and Vegan Cookies are present to tickle the tastebuds.
With the game selection providing entertainment for novices and experts alike, the selection of cocktails, draught beers and wines on offer provides all the more amusement for those trying to simultaneously drink and play. The Cargo Noir espresso martini was a classic favourite, as was the Geistes Blitz Aperol – but the drinks team promises to give whipping up your favourite a try, even if it isn't featured on the menu.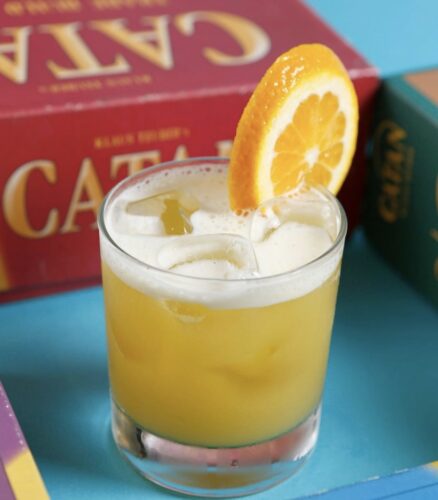 Draughts offers something for the serious, competitive board-gamer competitor, as well as the easy-going and boozy player. The selection of games allows visitors a break from their phones and social media, and allows them to really engage in some old-school gaming.
Draughts Hackney
41 Kingsland High Street
E8 2JS
Monday – Wednesday 10am – 11pm
Thursday – Sunday 10am – 11.30pm