Why did Dracula turn vegan?
He heard stake was bad for his heart.
There's one to use for your next year of trick-or-treating. In the meantime, Vegan Nights is gaining increasing popularity since first held in 2017, and the prime occasion to try out your favourite vegan jokes over vegan food and tipple.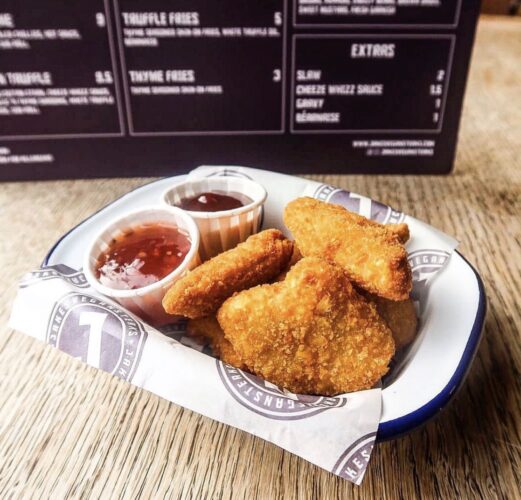 Held almost monthly in the Truman Brewery, a scenic indoor/outdoor venue in Shoreditch, Vegan nights brings together some of the most popular vegan food stalls in London for a night of grazing on plant-based dishes and disco. Food is split beside the savoury (outside) and the sweet (inside). Half the fun is also eyeing up other people's purchases, and having strangers inquire as to precisely which stall you bought your particular jackfruit burger from. It is definitely a little bit chilly so extra layers are advised – although the costume competition meant that fancy dress enthusiasts were out in full force.
For those who hadn't wrapped up warm enough, vegan cocktails are on offer (or kombucha, for the faint of heart). This all comes in handy, as later into the evening, one of the warehouse areas of the market transforms into a vegan party, complete with a DJ, colossal disco ball, confetti and funky purple lights. Everything here is 100% insta friendly, from the food, to the vegan billboards, to the cute handmade and ethical market goods and merchandise on sale.
As for food recommendations, there is something to please everyone – even the pickiest of meat eaters. PickyWops boasting some of London's finest vegan pizza, Jake's Vegan Steaks giving the meat-deprived something to remember, and The Hogless Roast providing a hog roast without the hog. Cupcakes and Shhht was on hand to provide plantbased sweet treats, and HumbleDough offering up cookie dough that isn't just ethical, but also won't leave you with any chance of salmonella.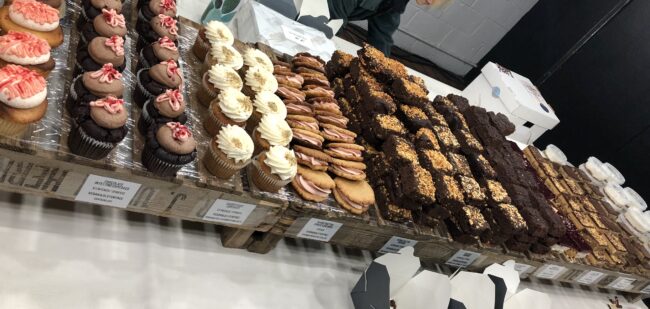 The next Vegan Nights is running on the 30th January 2020, from 5-11pm
Tickets £10
150 Brick Ln London E1 6QL