Shorts On Tap is a short film community dedicated to championing independent filmmaking through monthly screenings and panel discussions at venues across London. Also active in Berlin and Tokyo, Shorts On Tap will soon expand its operations to New York City. Their next event 'Mirror Mirror – a Symposium on Body Image' is on February 19th at Regent Street Cinema, London. 
G: How did you come up with an idea to launch Shorts On Tap? 
F: The main inspiration behind Shorts On Tap was drawn from the huge amount of quality shorts available vs their lack of visibility.
As a filmmaker myself, I noticed there was a large supply of short film productions yet very little demand and limited distribution. I realised there was a need for an all-year-round showcase, presenting new works each month or even twice a month. 
Apart from the mainstream festivals happening on a annual basis, back in 2013 there weren't regular screenings where filmmakers could mingle, network and showcase their work. So the idea sprung from spotting a 'gap in the market' as well as the personal urge to getting closer to, and collaborating with fellow filmmakers in London
I am myself a writer/producer so for me it's very important to see what fellow filmmakers are always up to. 
I made some great friends through Shorts On Tap and found some brilliant collaborators along the way so it was definitely an idea worth pursuing.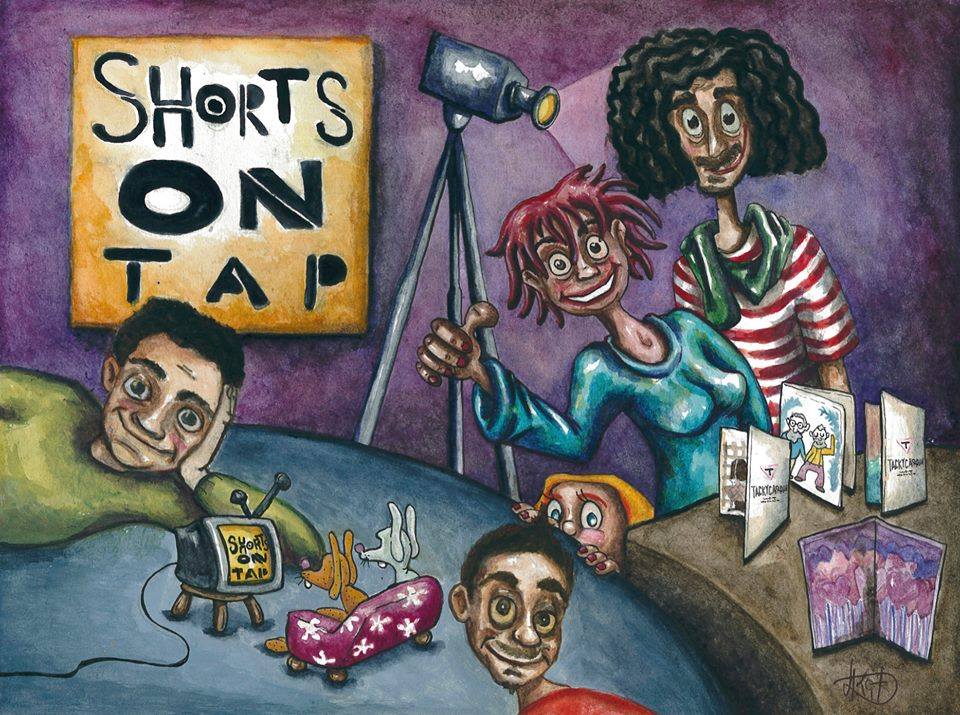 G: How did you converted your passion into a business? 
F: The whole process developed very progressively, step by step. I never wrote a business plan as ideas were implemented along the way.
G: What was your breakthrough moment and how long did you work for it? 
F: On our second year of Shorts On Tap we were the recipient of a grant from Film London called 'Film London Boost Award' – The grant aimed at producing 4 events in cinema-deprived areas of London.
That was a real breakthrough as it allowed us to reach new audiences in areas of London where we had never screened before. 
We worked pretty hard on our pitch to Film London and we're honoured we eventually got the award against many other contenders.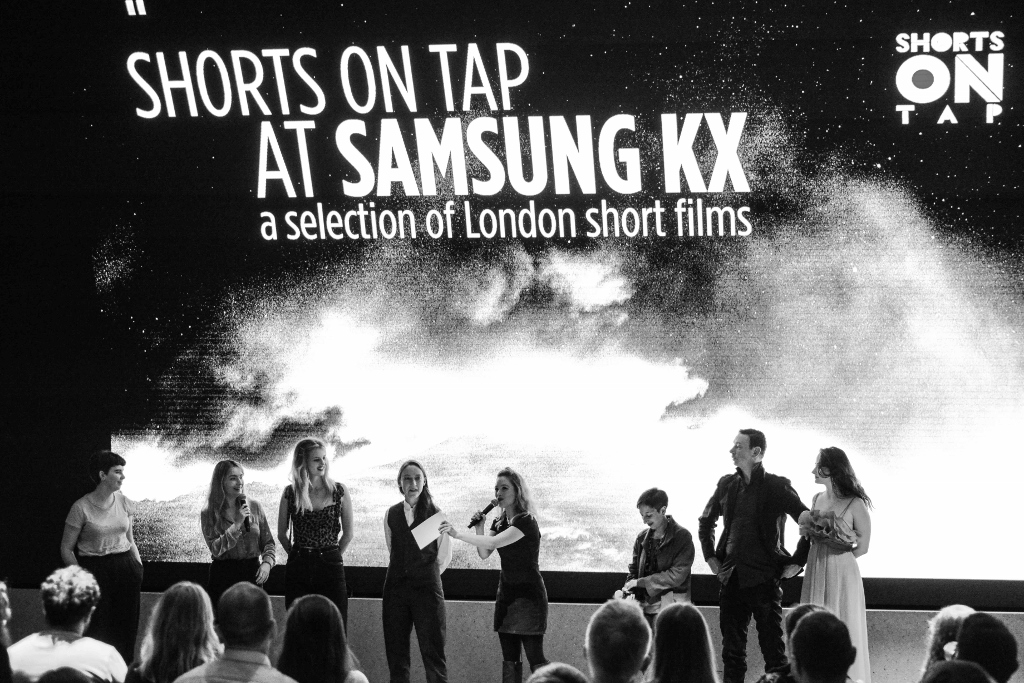 G: You been running Shorts on Tap for over 7 years, why do you think people & artists fell in love with your events?  
F: I think people love the overall vibe at our events – Shorts On Tap is a very friendly, chilled environment where we encourage dialogue, feedback and an open conversation about the works presented. 
Our formula is quite unique in the sense that every screening comes under a different theme or umbrella, we always cover different subjects. 
We're often using short film as a tool to break the ice and discuss delicate topics such as the environment, mental health and other social issues – so it's not just about showcasing short films but rather encouraging a discussion about things that matter.
G: What do you consider to be your biggest failures and achievements that you made while running Shorts On Tap?
F: A couple of years ago we were very close to securing a venue for a bunch of screenings in Paris – that project fell through, unfortunately. France is one of the largest producers and consumers of short films – so we would have loved to screen there. 
Unfortunately this will have to wait. 
I think one of our biggest achievements through the years was to always keep artistic integrity intact – never compromising with our programmes. 
Short film is one of the purest art forms where ideas run free, uncompromisingly free. 
We want to keep it that way and voice as many brilliant ideas as possible, no matter how controversial, without being silenced or censored.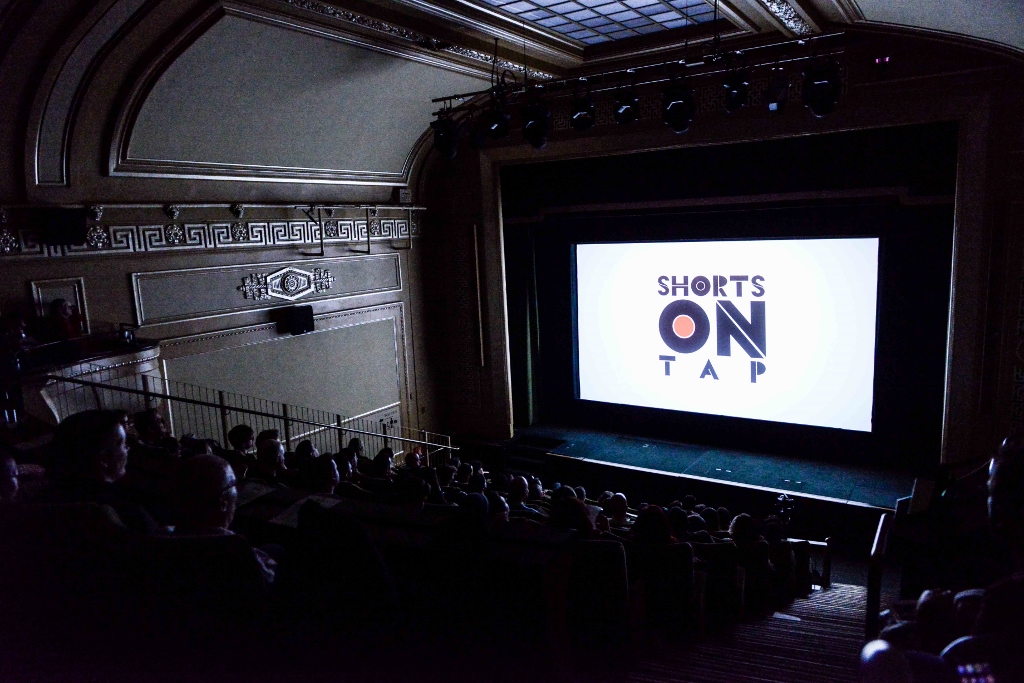 G: What 3 pieces of advice would you give to the people who want to create something, but not sure how or where to start ? 
F: Always surround yourself with positive and like-minded people – this will make the journey enjoyable as well as productive. 
Look around, see what's going on, keep an open mind – especially in your field – there'll always be ways to improve the system you're in with new ideas and creations. 
G: Have you had any mentors or role models that have influenced you? 
I got my optimism from my dad, so he's a big influence in that sense. 
G: What's your favourite and the least favourite movie? and what are the movies everyone should watch at least once in their lifetime? 
F: My favourite films are movies that raise questions in the viewer, stories that leave you 'wanting for more' – thought-provoking stuff. Aronofsky does that very well – Black Swan is one of my favourite films and probably my favourite of his. I love the quirky surrealism of Charlie Kaufman (both as a writer and director) – Anomalisa and Being John Malkovich are two of his films I love the most. I grew up watching David Lynch's films and my favourite ones are Lost Highway & Mullholland Drive for a multitude of reasons – too many to mention! His work is simply magical. 
So these are films that I'd definitely recommend to watch at least once in life. 
Least favourite films…too many to mention!
G: Where do you see your Shorts on Tap in a few years' time and what are your thoughts on the future of your industry how is it changing?
F: Our ultimate goal is to run our own cinema in London – the first cinema entirely dedicated to short film. That'll probably take a few more years for sure. 
Nowadays short filmmaking in going through a Renaissance – the technology to produce content has never been more accessible and the format itself perfectly meets the demands of the modern viewer: we have very little time for ourselves so we need shorter films. 
The short film industry will certainly keep growing.