Keyvan Sheikhalishahi is a 21-year-old French film director. His new third short Divertimento is one of the biggest indie shorts ever made, starring Hollywood actor Kellan Lutz from Twilight and Expendables, but also Torrey DeVitto (Chicago Med), Ola Rapace (Skyfall), Götz Otto (Cloud Atlas), Christian Hillborg (Fleabag), Hellie Heydon (Harlots) and Brittany Gonzales. Keyvan was compared by Lutz and Otto with a young Steven Spielberg and he just won a Remi Award at 53rd edition of Houston Festival for his second short Nox, an award that Spielberg, Lucas, Scott and others won in their debuts.
xxx
G: What was your breakthrough moment and how long did you work for it? 
K: After making several amateur movies when I was around 16, I wanted to make my first professional short. I've prepared it during the last year of high school. The first idea kind of worked – I wanted to make a Hitchcockian thriller about a family drama in a countryside setting, involving stars, a beach and a ghost. Rapidly, I found the story I wanted to tell. Of course, I had different options in mind for the development but I saw the result very rapidly.
G: How did you get there? What kind of personal/professional habits do you think helped you on your creative journey? What kind of personal skills artist has to nurture in order to succeed? 
K: I've started from nothing. I didn't have friends or family working in the industry. I needed to convince people and I didn't have anything to show them. I contacted very early the actress, Agnès Godey and the composer, Gréco Casadesus, who is a big name in the French industry. When they both said 'yes' to the project, I understood that everything is possible. Then, I wanted the main character to be played by a big name known in the industry and by the audience. There was no day that I thought this couldn't be possible, I was convinced 100%, even if naturally you have always doubts and that was not easy. I immediately wrote the character for Götz Otto, he was an obvious choice for me, because I knew him since I was a young child, he spoke French, worked in different countries, for big movies including James Bond and he had the talent and experience to play the character. So, I think what counted were the strength of the script and the ability to convince the others. 
G: At the early stages of your career, how did your work got noticed by people and the media?
K: Working with Götz Otto on my first short Vesper was a pleasure because in addition of his talent and career, I felt very close because I watched him in movies when I was young. It also allowed the short to be stronger and got more noticed by people. So if my work as a filmmaker was successful, the short could only be great, you need to join forces when you make a movie. And we won 44 awards ! My advice would be a motto: 'the bigger the better', it's always how I worked and my new short feels like an indie blockbuster. If I was a painter for example, I would call the biggest art gallery in my town.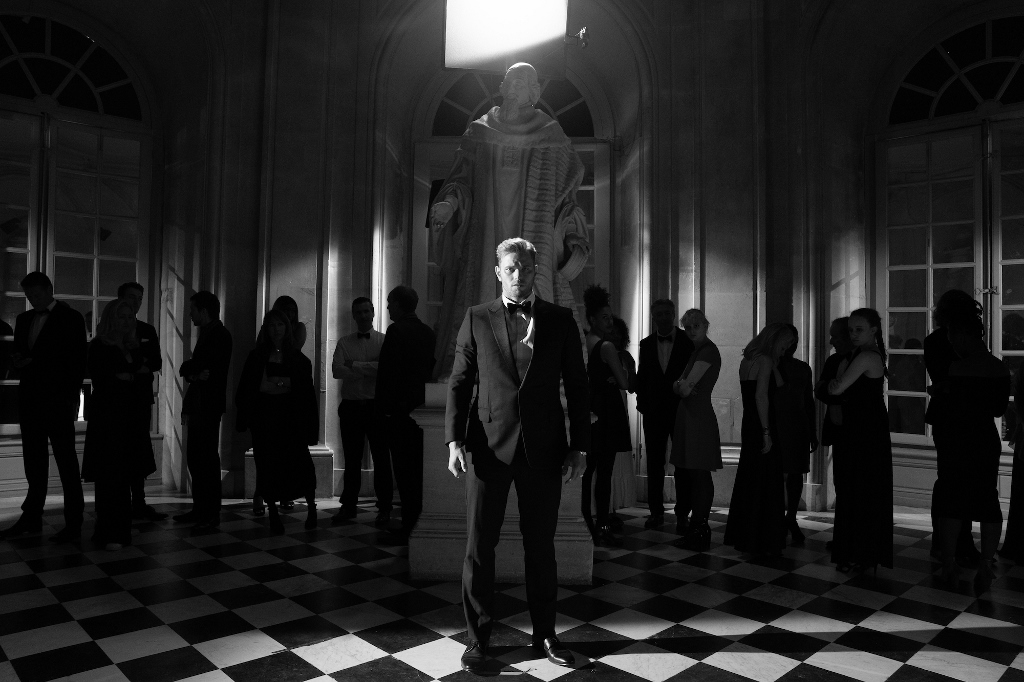 G: Art and Money, don't follow each other especially at the beginning, how did you finance yourself at the start of your artistic journey and how did you find sponsors later on? 
K: That's the only negative note, hahaha. I had to make kind of sacrifices regarding money, but I prefer to see them like investments. For Divertimento, you're right, I found sponsors who helped, but I financed the most part.
G: There are so many art projects these days, how do you find your edge for the new projects? Where do you look for inspiration and how do you know when you find a good idea? 
K: Today, the cinema particularly has two competitors, your laptop and your phone, so why the audience needs to see a movie in a theater ? That's the first question I ask to myself when I make a movie. The strength of cinema is to make an audiovisual experience which needs to be unique in each movie. I also pay attention to the storytelling, I try to create new ways of storytelling, which represent the unconsciousness of the character and make the movie more subjective. For inspiration, ideas come always naturally, I often listen music to be inspired and I know when a idea is good when I like it !
G: What 3 pieces of advice would you give to creatives looking to make it in the art world? 
K: In the art world, generally, I would advise to be first original, I mean to make something which looks all your own with your own personality, so yourself and the audience can immediately identify the art with you, at least at the beginning of the career. For me, art needs to be interesting and beautiful, and when I make a movie, I always work to make it beautiful because people will watch it and deserve to watch something beautiful or dreamy.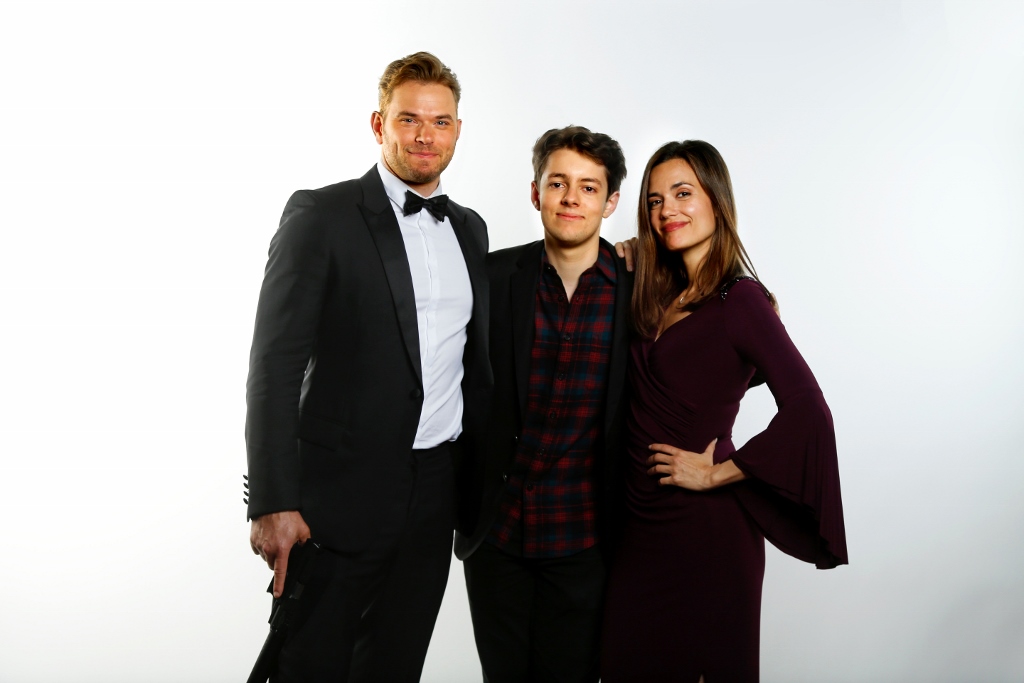 G: What are your favourite projects that you have seen recently and who are you favourite artists/people that you follow regularly? 
K: I can name lots of people !! In cinema, I'm a huge fan of Pierce Brosnan, I love each of his movies, they're never disappointing and I would love to work with him, that would be so awesome ! My all time favourite actor is someone else though, and I like to keep his name in secret because I hope to work with him soon. I like a lot Christopher Nolan, Shana Feste, Susanne Bier who are incredible directors. I recently watched the last Clint Eastwood movie which was very poignant. My favourite painters are definitely Edward Hopper and David Hockney, his swimming pools are so amazing ! 
G: What's the biggest risk that you've ever taken as an artist and how did it turn out?
K: As I started from nothing, I wouldn't say there were risks for me. Actually, there wasn't any risk. But when you're 17 and work with Götz Otto or 20 and work with Kellan Lutz and Torrey DeVitto, it could be considered like a challenge. When you make movies, you always have challenges and that's great, I love that.
G: What are your future plans?
K: I like to keep them in secret, but definitely I'd love to work with some actors such as Pierce Brosnan and my all time favourite actor. I've already realized the half of my dream, I need to work on the other half !