SJC London is a British Brand founded by Simon James Cathcart in 2013. The brand specializes in high quality menswear inspired by the golden age of classic tailoring and fashions of the first half of the 20th century. SJC is currently working on their first womenswear line and opening a pop-up shop in Shoreditch High Street in the iconic 18th century Clerk's House between the 12th and the 18th of March 2020.
G: What problem did you set out to fix in this world? 
S: Affordable British Elegance.  SJC aims to inspire men (and soon, women) to dress with elegance, and equip them with great pieces to build out a wardrobe by creating finest quality clothing, varied in style and cloth and robust in construction. But all the pieces one would need for just about any occasion.  We want to enrich people's lives with stylish garments that can last a lifetime. In a world of fast fashion, we believe in high quality natural fabrics and timeless designs.
G: How did you find your 'Why"? 
I really had no choice.  Growing up in Australia, where from a young age I was heavily influenced by my grandfather who was a very stylish and successful businessman. He was an industrialist and a farmer, he would often have to attend white tie events.  So his wardrobe covered the full spectrum of a gentleman's wardrobe. Spending time with him and having an insight into his wardrobe allowed me to understand cloth, functional dressing and classic menswear from a very early age. My mother was a true Renaissance woman; she dressed with great style, made her own beautiful ball gowns, painted porcelain, made leadlight windows and pursued lots of other creative ventures while running her own business, which was a great inspiration to me. However, when I was eleven, the DIY fashion of punk rock exploded and I began to dress myself, and in the true style of the movement I discovered vintage for the first time. As I have always had a talent for making things, I was excited with a chance to create my own versions of clothes worn by popular bands, and enjoyed the freedom of expression. After graduating from school, instead of studying design at university, I decided to do an apprenticeship as a ladies' hairdresser, I did this to finance my rent as I decided to move away from home and live apart from my family, so I needed a job and that enabled me to have a trade I could take anywhere, become involved with fashion industry and earn a living. After completing four years and becoming a tradesman I was equipped for my next goal – London.  But I quickly thought I had better see more of Australia so I drove my 1962 mint green Chrysler across the country from east to west and back again in a month, sold the car, packed my bags and headed out on a one way ticket via Tokyo. Without planning, I ended up staying in Japan for a year, working as a fashion model. That's also where I started seriously collecting vintage clothing and developed my knowledge of the styles of the past. After finally arriving in London with my now huge collection, I knew I did not want to cut hair. I fell into the entertainment industry and for the next 20 years I directed theatre and shot films and media projects. Having had an unique chance to see the inside of the fashion and the movie industry, my knowledge and experience prepared me to take the next step, which was starting my own fashion brand.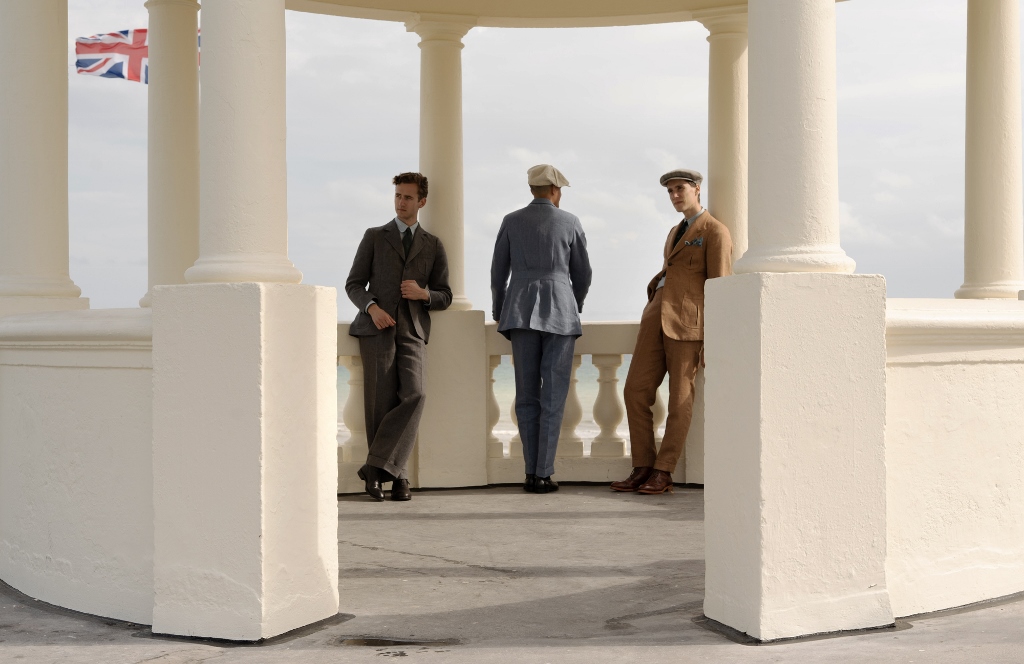 G: How did you convert your passion into a business?
S: Disheartened by the way that the movie industry had been developing, and struggling with the growing difficulties to find funding for film projects, I felt that my career needed to take another turn.
Having been collecting vintage clothing for years, I was quite submerged in the world of classic menswear and became a member of several vintage style forums. One of the discussions that I participated in featured a question about best American denim work shirts.  
Based on my knowledge on the topic, I decided to take the challenge, sourced the materials and found someone who could produce the shirts for me. After several weeks, and presenting them on the forum, over 20 were snapped up almost immediately. It became abundantly clear to me that there was an untapped market for classic shirts, footwear, tailoring and outerwear that vintage enthusiasts would want to buy if made with attention to detail, authenticity and at an affordable price. That was a starting point. SJC London was founded in 2013. Since then, I have produced hundreds of pieces: from tailoring, shirting, workwear, to knitwear, footwear and accessories. It has been a learning process, but I managed to build my catalogue of a great wardrobe season by season, creating a foundation of the brand's style.
G: How long did it take until you start making a living out of it?
S: A living?  What's that?  Ha ha ha. About a two years.  I fooled around with denim for a bit, then a footwear collection, but fell upon a winner which was the Deco Polo shirt that I designed.  This was the garment that enabled me to stack high, sell cheap and build a name as a designer. From there on in I began to tackle tailoring and now womenswear.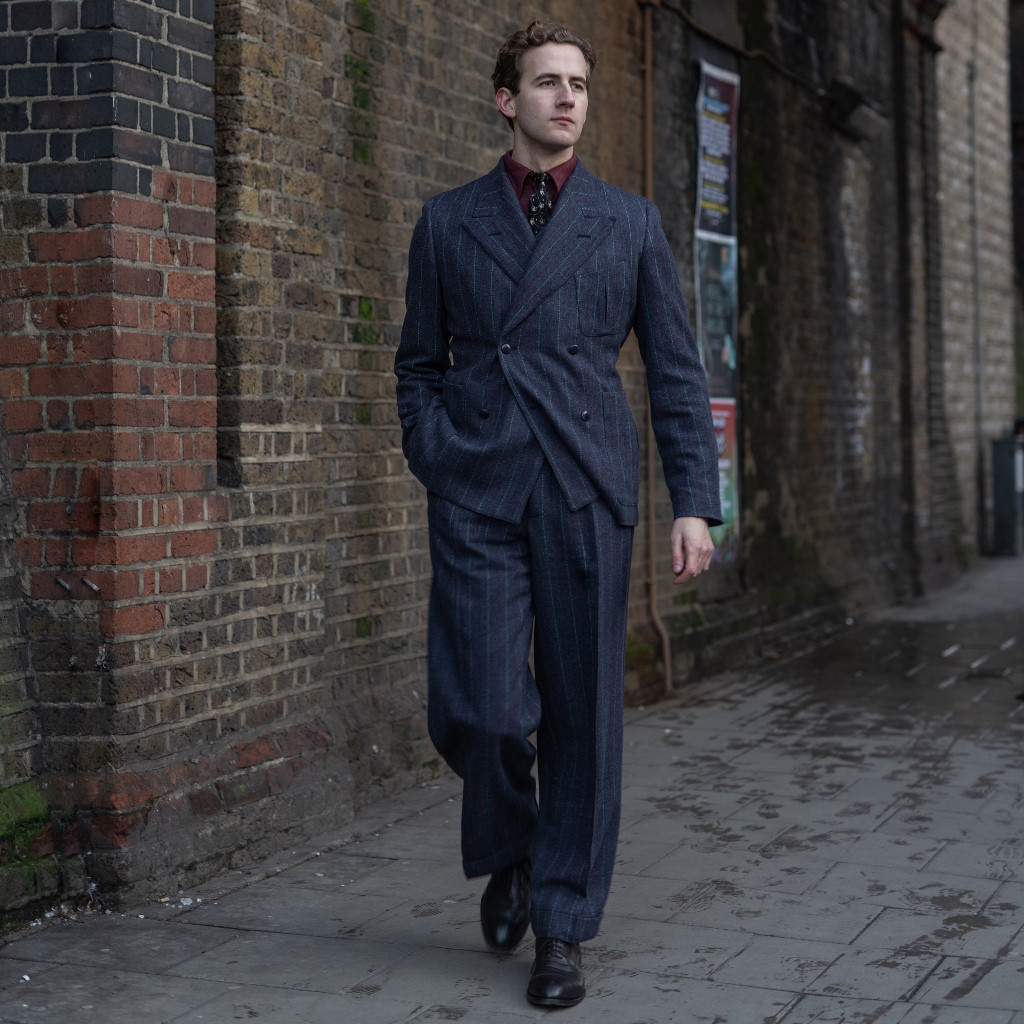 G: What were the biggest obstacles launching the company and how did you overcome them?
S: "Grow or Die" was written above the door on the Nike office in the early 1970's.  Growth. Growth is the biggest obstacle. Manufacturing requires minimums to make product affordable to buyers, those minimum need to be sold to pay factories, selling requires awareness, awareness is growth.  For me I work within a group that I know and loved and that is the vintage community. Within that community I have grown, and from there? We shall see.
G: Why do you think people fell in love with your company?  
S: There is a fast growing disdain to the massive online and high street brands that purely create landfill.  People wear it for an event and then chuck it. Most of it is made of nylon and polyester so even as a landfill, it won't break down for centuries.  Did you know the government is charging these brands about 5 pence per item they make on every item, as they know nearly every single item they make the government will have to bury it for them? They know it will end up in state hands after a couple of wears, and that isn't right, is it?  That is criminal. Why do my customers love what I do? Well, I use only natural products. This is important. Secondly, SJC designs are classic in style, not in fashion, but in style, although contemporary in every aspect. I am heavily inspired by the styles of the past, tried and tested designs.  I create a new quality for modern menswear, enjoyed both by professionals with a young taste and style connoisseurs favouring traditional cuts. Style. Not fashion. Style is a much more interesting and longer lasting relationship. There I make everything from the ground up. Patterns, buttons, cloth, linings, it is all made by me.  I care. I only use high quality fabrics, woven exclusively for my collections. As a brand we can offer something different and unique in the quickly emerging sartorial market. People want style and they want to be different. I have many loyal customers who have been supporting the brand since the very beginning and who look forward to all of our new releases. Our clients are based worldwide, but the largest number comes from the UK.
G: How your company/brand is winning over the hearts and minds of the local community?
S: Our brand is so far online-based, however we want to do more pop-up shops and trunk shows in the future, as we really enjoy interacting with our customers. Over the last few years, we have built a community of people interested in classic menswear and vintage fashion, gathered around the SJC online forum. On our website, we share blog articles about different aspects of style and interviews with inspiring people, vintage clothing collectors, artists and friends of the brand. SJC aims to provide more than clothing: we offer a lifestyle and a set of values.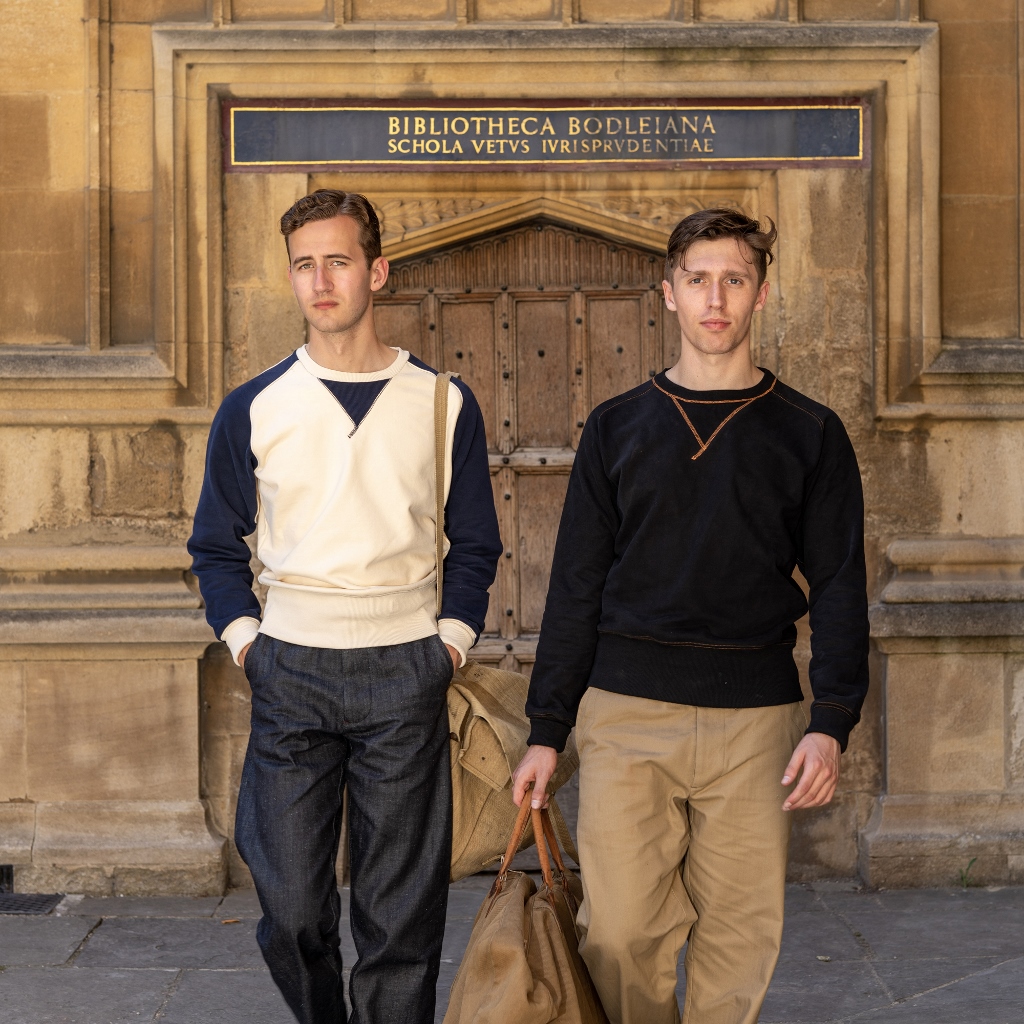 G: What 3 pieces of advice would you give to the people who want to create something, but not sure how or where to start ?
S: It's gotta be from the heart.  That's how success happens. 
Work inside a community you know and love.
Don't suck.  Not you, not your work, not your team.
G: Have you had any mentors or role models that have influenced you? Who do you learn from how to grow your business? 
Yes, many.  Everyone from senior technicians that I work with to retired business owners.  Seek out the grey hairs. The wise ones, those who have been there and done it.  Also, I devour books. Read self-help books. Read business books. Top ten amazon business books is a great start.  Learn to ask the right questions and learn to listen. But to be frank the most important mentor is yourself, be honest with yourself; if you wouldn't wear it, eat it, do it, etc don't make it.
 G: Who/what are your favorite CEOs/Businesses in Shoreditch or East London?
S: Levisons Vintage, Spitalfields Market, Goodhood, ah, so many, have you been to Blackman Shoes – get yourself some plain white or black plimsolls – you ever been in there?  The governor is hilarious, well worth a visit just to hear him speak, let alone have him strip you down for spare parts, that man has a brutal sense of humour.
G: Where do you see your company in a few years' time and what are your thoughts on the future of your industry how is it changing?
Small batch steady updates on a wider range of lifestyle products, womenswear going through the roof, shops opening, more parties… If you don't know, we're having a party each night and are open 9 am- 9 pm at the Clerk's House in Shoreditch 11-18th March.  Come down and see for yourself!