Based across London and Hong Kong, Schoeni Projects is a new contemporary arts platform promoting and celebrating cross-cultural exchange through an innovative series of collaborations, presented in unique creative environments. Founded by Nicole Schoeni, Schoeni Projects will focus on two initiatives each year – with an outlook from 'West-to-East' and 'East-to-West'.
The inaugural exhibition at Schoeni Projects' London space, a Victorian townhouse in South West London, opens online and by appointment 24 July – 24 August 2020. Titled disCONNECT, the exhibition transforms the period building – currently under renovation before a full opening next year – with new site-specific works from ten urban artists working across seven countries, including Alexandre Farto, aka 'Vhils' (Portugal), Aida Wilde (Iran) and Isaac Cordal (Spain). The exhibition is presented in close collaboration with HKwalls – a Hong-Kong based non-profit arts organisation that aims to create opportunities for local and international artists to showcase their talent through the mediums of street art and street culture.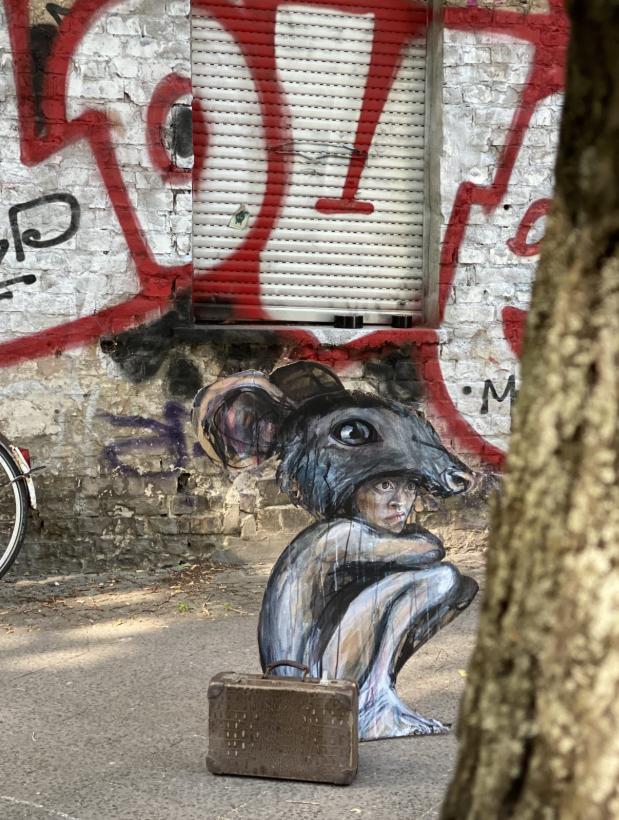 Now opening during the COVID-19 pandemic, the exhibition is adapted to not only adhere to lockdown restrictions, but also to reflect on the creative and physical constraints of the current global crisis, exploring psychological and political reactions to the crisis, as well as the role of technology as conduit between the two. Accessible to online audiences through Matterport software, each work is further activated through an accompanying programme of digital initiatives, including downloadable art works, online videos, virtual tours and an Instagram Live interview series. The exhibition also encourages the public to submit their own art works for potential inclusion.