Vietnamese painter Duy Huynh uses stories as inspiration for his acrylic collection. The stories come from movies, myth, music and writing. Viewers can interpret the symbolism in their own way to create their own stories.
There is something poetic and thoughtful in Huynh's work. Each piece seems to be in a dreamscape, outside of the confines of the real world. Many of his characters are travelling by either air or sea. Whether choosing to leave or fleeing, the subjects seem to all have some form of transportation. Balance also comes into play, whether on a tightrope, a rowboat, a hoop or a ladder.
Boats and birds are a common theme. Perhaps because nature and the creatures in it can take us to places we've never been. Flight is something that humans can't achieve without technology. Huynh's thought-provoking paintings show us what it would be like to fly and escape and create.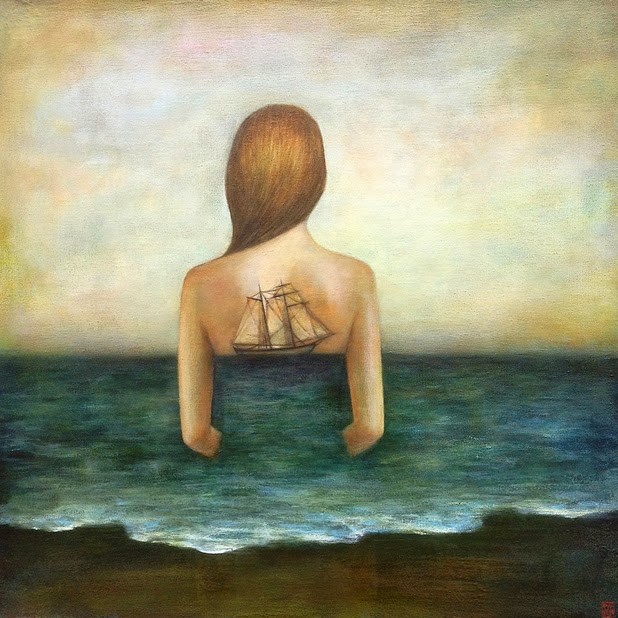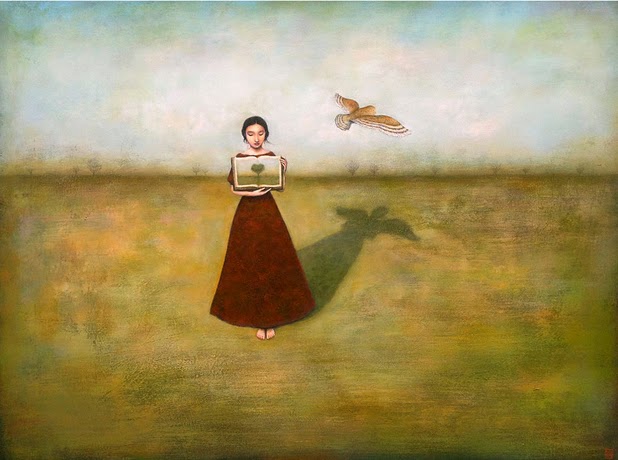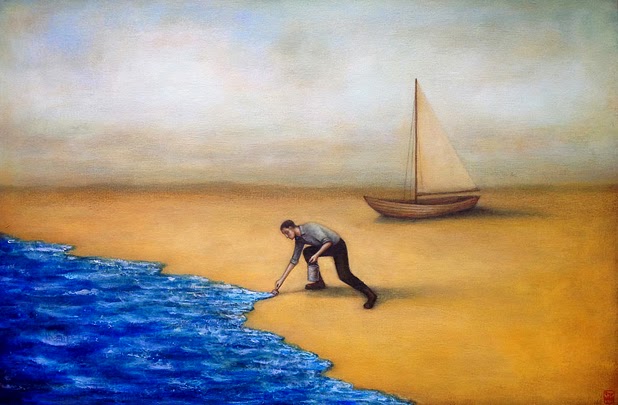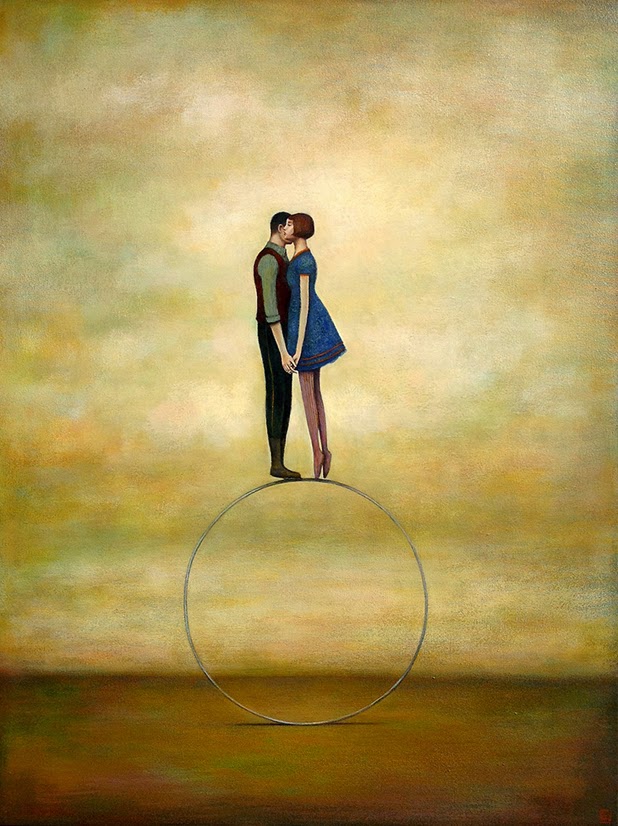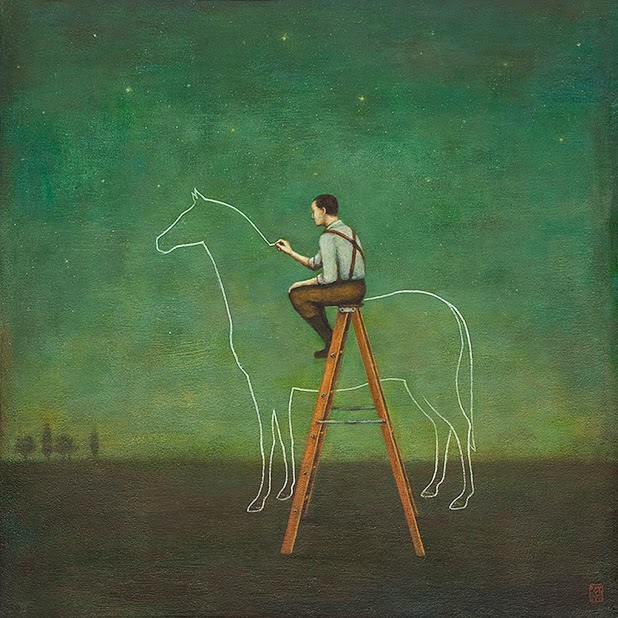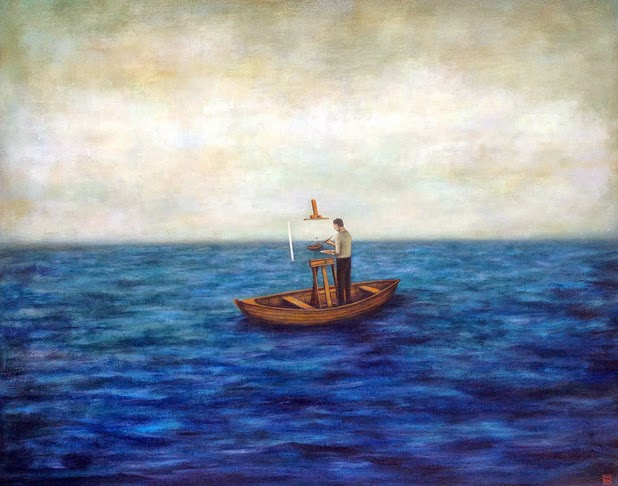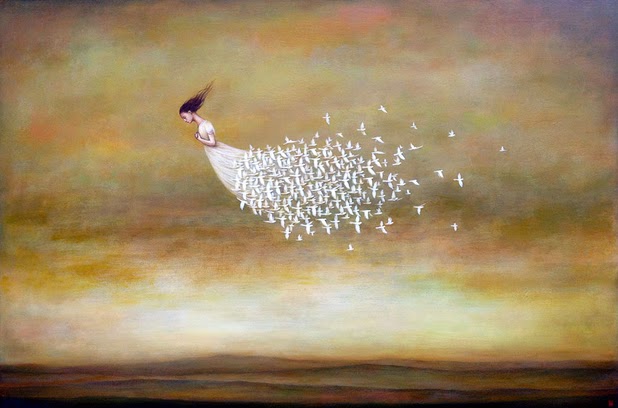 All artwork by Duy Huynh: http://www.duyhuynh.com/