The winter season is coming, and this means that people are going to have to focus on looking after their bodies during what is the most challenging time of the year from a weather perspective.
Hydration is something that a lot of people struggle with at the best of times, so it makes perfect sense that people would struggle with hydration now. Ultimately, it's essential to make sure that you are looking after your skin by hydrating it properly during the winter season. 
If you're not sure how to do this, don't worry, because we have a collection of tips for you to take a look at here. 
 Drink Plenty of Water
The first and easiest thing you can do to make sure that your skin stays hydrated over the winter season is to drink plenty of water. Water has a variety of different health benefits for the body and is a vital resource.
There are a lot of people who don't drink as much water as they should every day, and this results in dehydration, lack of hydration in the skin, and a generally tired-looking appearance. Water helps to reduce damage and protect the skin from harm, so it's vital for staying hydrated during the winter season.
Even though you're most likely going to be reaching for the hot drinks during the winter season, sometimes it's worth it to sit back and just have a glass of water. Your body will thank you in the long run. 
Use Skincare Products
Another big way that you can keep your skin hydrated during the winter season is to use skincare products that are specially designed to provide hydration to the skin by offering unique chemical formulas.
Sometimes, we can't look after our skin properly with just water, which is why it can often be necessary to get access to some good hydration products. This can usually take the form of creams and moisturisers.
If you are going to start down this path, there are a couple of things that you should probably keep in mind. For example, you should definitely make sure that you are using organic ingredients where possible for skincare products.
Your skin will definitely thank you in the long term for using skin care products that have natural ingredients, because these types of things often cause damage over the years, rather than immediately. It's like a trade; you swap immediate improvements for long-term damage. That's just not worth it to some people, and that's completely understandable.
Wash Every Day
An excellent way to make sure that you stay hydrated is to wash every day. This may seem like a fundamental thing for people to do, but it really does have quite a few benefits to it that make it highly recommendable. 
If you are going to wash every day, however, there are probably a few things that you should take into consideration. First of all, washing is an excellent way to wait for skiing up, but you need to make sure you avoid water is too hot, because this has an unintended effect of drying out the skin. 
Wash with warm water, use organic soap to remove any dirt from your face if you need to, but make sure that you take care of your body, because otherwise, you may regret it later on in life. 
Eat Right
If you are going to hydrate appropriately, it's a good idea to make sure that you eat the right foods. There are plenty of foods that are going to be good for you to eat, but there are some that are better than others when it comes to hydration. 
For example, there are many foods that have a high liquid content. This will help with hydration, so it's definitely worth checking out. Avoid any foods that are dry and spicy, because this will not help with hydration and will instead make your skin feel older and worn out.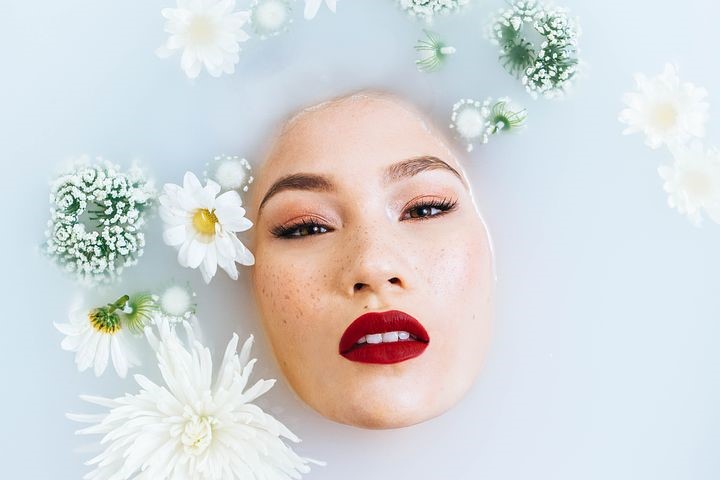 Final Thoughts
Hydrating your skin through the winter is a difficult challenge, but one that you can ultimately overcome if you look for the correct methods.
Functionally, you need to take the time to focus on what's important, and look at all of the different options when it comes to skincare products and daily routines. You need to look after your body, and while this can be a challenge, it's also worth it.
Hydration is so important because it means that your skin looks the best it can be, that you're avoiding any damage to your skin, and that you continue to stay healthy even through the winter. Remember to drink plenty of fluids and be kind to your skin, because this is a good idea if you're going to think long term about your skincare.