Hackney Laces is a community club for girls and women, who want to learn new skills on and off the pitch. This month Laces has launched its online shop selling their latest kit, facemasks and totes, with all profits going into running the club. 
G: What did inspire you to start Hackney Laces?

I've played football since I was really young, it gave me a strong sense of belonging and friendship. Football is the lifeline of a lot of communities. It's a place where anyone can come and enjoy the game be it watching, playing, coaching, volunteering. It connects people. At a time where loneliness affects 9 million people across the UK, and services to young people keep getting cut, having an activity that brings people together, laughing, running around and forming relationships is so important.
Lots of girls that lived in my area would approach me as I was coming home from my own football training and ask me if I knew anywhere locally for them to play. After calling around and Googling football clubs for girls in Hackney I couldn't find any so I told the girls I'd coach them in the park. Soon, 3 girls turned into 20 so I realised I needed to set up a proper club.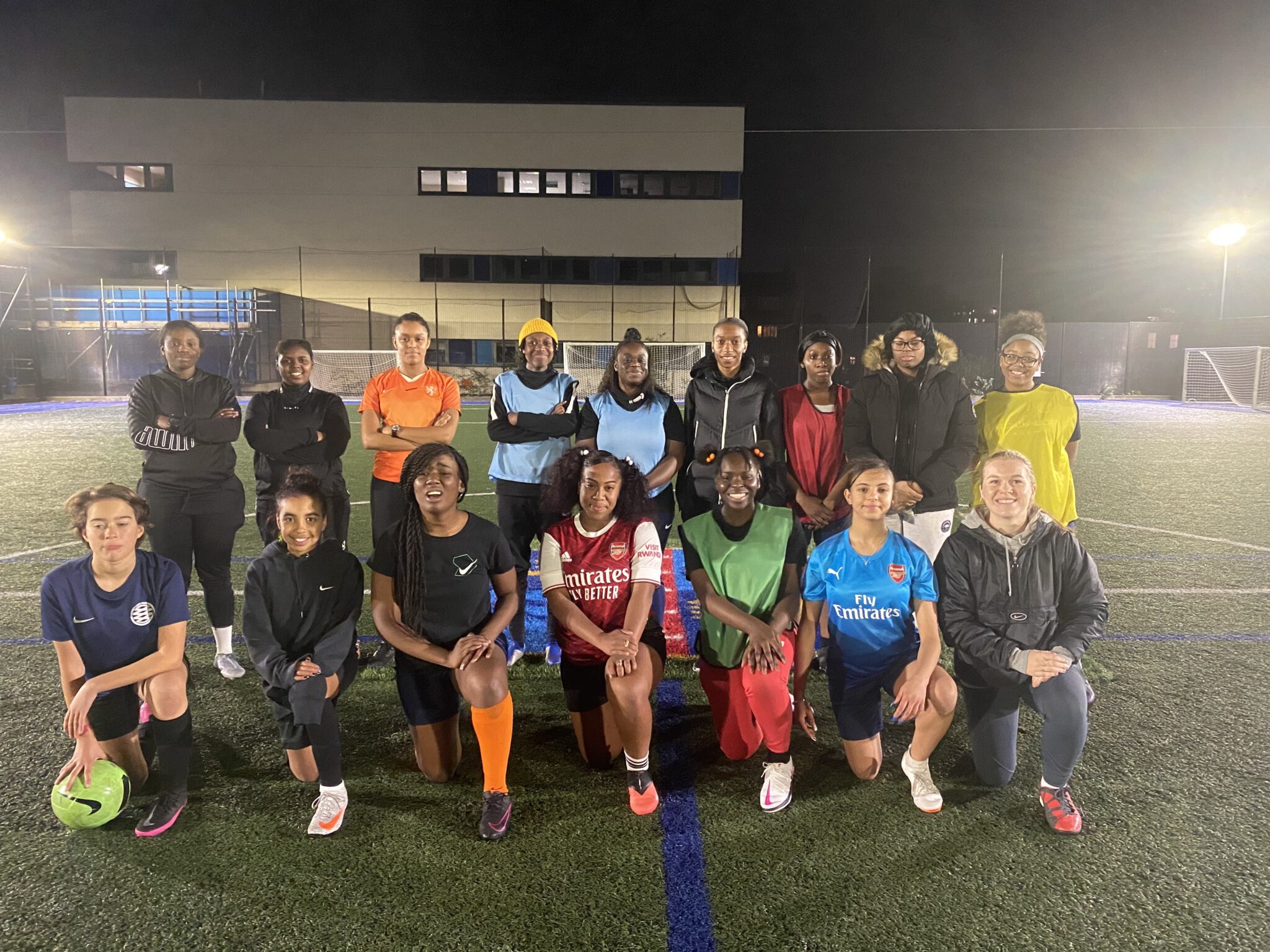 G: How did you convert your passion into a social enterprise / community club? 

It was kind of accidental! As we started to gain momentum and a lot of new players joining, I decided to apply for funding. I was awarded a grant for social entrepreneurs from Unltd which helped give me a confidence boost that the idea was worthy of support and also helped me pay for our pitch costs and equipment. Over the years as we continued to grow I found a balance between my day job (as a strategist in an agency) and also devoting time to making sure Laces was thriving. 
G: What were the biggest obstacles launching Hackney Laces and how did you overcome them?

The biggest obstacle was a barrier in peoples' minds. I was so surprised how many people didn't see a place for women in football. This cultural barrier meant that gaining access to pitch space was hard. It also meant that finding other teams to play was hard at first – there just weren't that many (now there are loads). Overcoming these obstacles was achieved through our advocacy and campaigning work. It's important for us that we help change the narrative, to invite more women and girls to play.


G: What 3 pieces of advice would you give to the people who want to impact, but not sure how or where to start ? 
Impact doesn't require a grand gesture or statement, sometimes impact can be making one person's life just a bit easier.

Take a step back and look at what's broken and whether you think you can fix this. If you can, just start.

Find the evidence base. Facts and supporting figures help build any business case. 
G: How do you promote your project? 
We're fortunate to be part of a growing community of people involved in women's football. We use each other to support and galvanise around events and launches that we want to cross-promote. We use social media a lot too. 
Another really strong promotional tool is our club and its members. We're a close community and our members are our biggest sharers and are constantly inviting more people in.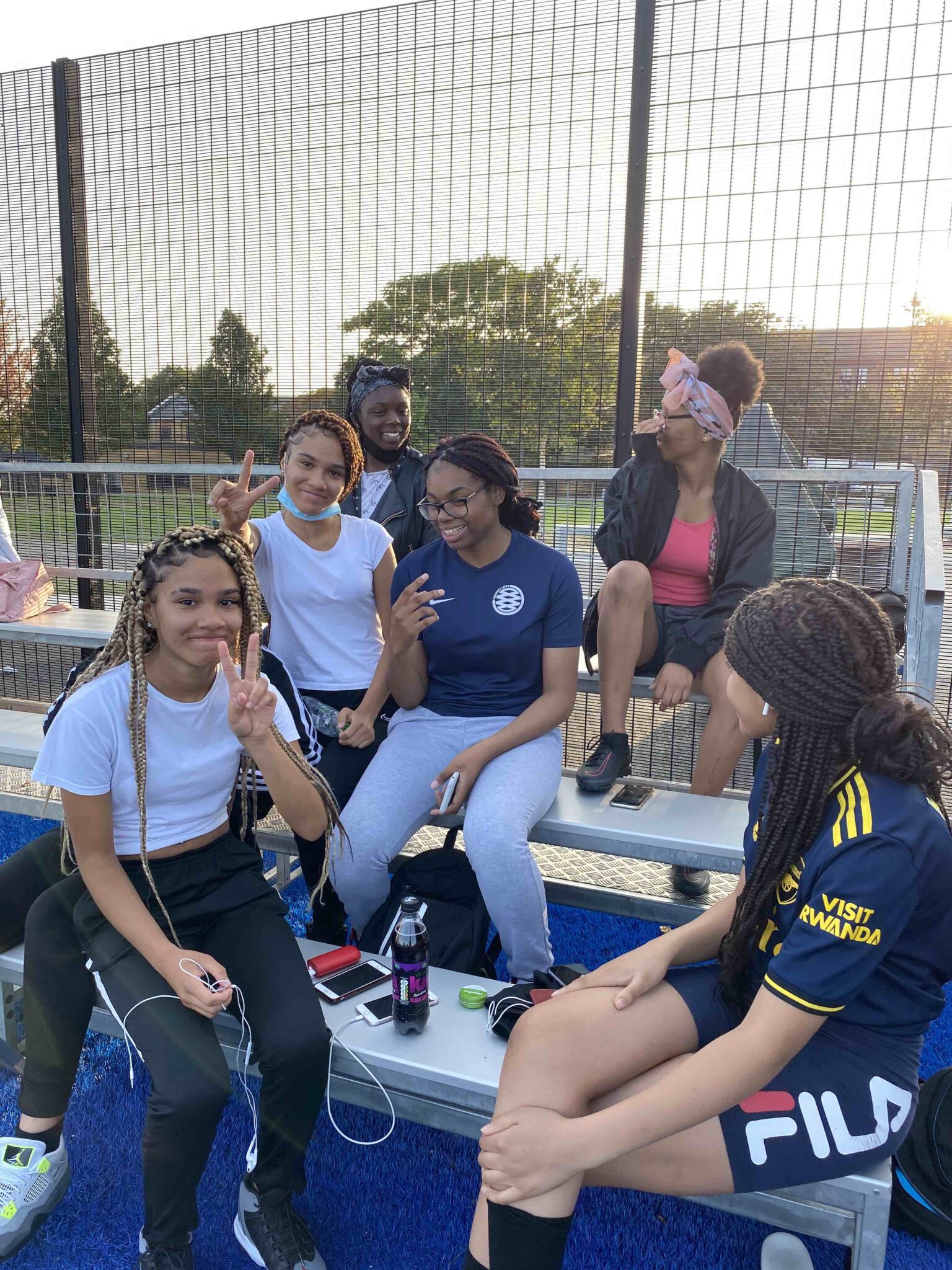 G: Have you had any mentors or role models that have influenced you? 
I have so many! My mum, my first and most important role model. She taught me there's nothing I couldn't do if I didn't put my mind to it. 
I've learned so much from Trisha Lewis at Romance FC and really look up to her. There's also Elin Haf Davies. She's a social entrepreneur, author, adventurer – she also rowed across more than one ocean ..so crazy inspiring! 

My current boss in my day job, Naresh Ramchandani has been a long time mentor of mine. Although I call him a mentor, he says we're friends. I know if he reads this he'll laugh at being listed. 
G: Who/what are your favorite CEOs/Businesses/Communities in Shoreditch or East London? 
I love House of Vintage on Amhurst road, for 2 reasons: the first is that I'm really into second hand items as our planet has too much stuff, and secondly, it's owner Marcia is a highschool friend of mine from Canada. So we're two Canucks in Hackney. 
I also love Terry Stephens and Stuart Watson who head up Nomad Studio. They're a brilliant creative studio based in Dalston who have done a lot of impactful work in women's sport. They have also recently sponsored all of our clubs and I think it's an amazing thing for them to invest so much in their local community,

G: What do you want to achieve in the next few years' time?

We're in the process of open sourcing our model so that anyone anywhere can set up a Laces club near them. Right now we have 3 clubs across London and in a few years time we'd love to have more, and ones outside of the capital.